Our People
Scott Morris
Business Development, EQUIP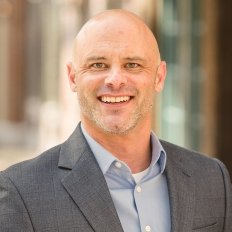 Scott has over 20 years' experience in partnering with and guiding clients through the project life cycle including new construction and renovations for various building types including healthcare, science and technology, education, hospitality and industrial facilities. Scott is highly focused on customer service, identification and coordination with project stakeholders and communicating clear concise expectations including experience in planning, preconstruction, construction, transitioning and closeout phases.  
Scott has experience working inside occupied healthcare facilities, including vertical, subterranean and horizontal expansions. He knows how to sequence activities inside active facilities to minimize impacts of construction on operations to protect patient safety.  
In his current leadership role with McCarthy EQUIP, Scott identifies, understands, tracks, and prioritizes opportunities and pursuits, along with assisting in creating overall strategy, growth, and direction of McCarthy EQUIP nationally. He also utilizes his experience in construction operations to educate and develop relationships with project stakeholders in coordination with McCarthy EQUIP operations. 
Scott holds a bachelor's degree in construction science and management from Kansas State University.