Corporate Social Responsibility
MAKING A REAL IMPACT
TAKES ALL OF US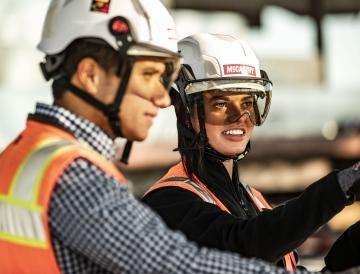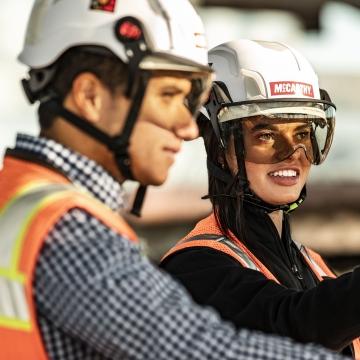 IT'S ALWAYS THE RIGHT TIME TO MAKE A DIFFERENCE.
The work we do — and how we do it — builds stronger communities not only today but for future generations. This is what it means to deliver great experiences for everyone. We do this by living our core values every day, embracing responsible business practices, and then holding ourselves accountable by measuring our impact. 
Moving Forward Together
We have always been inspired to continuously improve and strive to motivate others to do the same. This shared commitment from each and every McCarthy employee owner is one we take personally. We are dedicated to doing the work that moves us all forward, together. It's up to all of us.
We do this by: 
Embracing responsible business practices
Enriching communities through a dedicated focus on outreach and economic inclusion
Improving lives through a passionate commitment to giving back
Considering what we leave behind when a project is done
Holding ourselves accountable by measuring impact
It Starts with our Core Values
To us, truth and integrity are not simply promises; they are as fundamental as the concrete and steel on our projects. We live our core values — Genuine, We, Not I, and All In — every day. Our Code of Conduct formalizes this commitment to conduct our business in a way that maintains the highest level of integrity across our business, the industry and in the communities where we build. Our efforts focus around three areas of impact: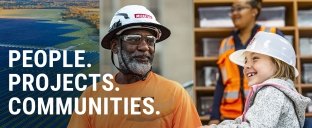 PEOPLE
As an employee-owned company, we are invested in one another and actively focused on ways to improve the quality of life for our employees and their families. Our strong, values-based culture contributes to employee pride, loyalty, and willingness to go the extra mile to ensure great experiences for everyone — including our clients and communities where we live and work.
Employee Ownership

Ownership is built on trust and accountability. At its core, this is what we believe ownership is really all about. 

A Great Place to Work

We value genuine connections and are committed to helping one another succeed in an inclusive environment without barriers. 

Invested in the Future

We believe in improving the quality of life for our employees and their families, not only today but well into the future.

Client Focused

We actively listen to our clients and treat them as part of the team.
PROJECTS
We build projects that improve our communities. This work also offers us opportunities, and we believe the responsibility, to make an impact in other positive ways. Our business practice accountability includes voluntary and proactive efforts to continually improve our work, results and experiences.
Ethical Building

We take our responsibility to our employees, clients and communities seriously, proactively addressing any potential questions and concerns, investigating fully and in a timely manner. 

Health and Safety

We care about our communities and the people living and working there. We are committed to providing a safe working environment and offering resources that benefit the mental health and wellbeing of our workforce.

Environmental

We are dedicated to building responsibly and protecting our communities. Our in-house compliance team works with our projects to develop controls and programs.

Quality

Streamlined processes result in greater consistency, quicker activities, reduced costs, all which improve quality.
COMMUNITIES
As a community-based builder, making a local impact is at the heart of much of the work we do. We believe building stronger communities goes beyond building the spaces where people live and work. We're also passionate about building projects that improve lives, strengthening our neighborhoods and helping those in need. This philosophy ties directly to our core values.
Heart Hats

Giving back and supporting our local communities is at the heart of what we do.

Making a Real Impact

Our flexible approach is designed to make the greatest impact where it's needed most. 

Supplier Diversity and Outreach

Building up and strengthening a diverse local business community. 

Sustainable Workforce

Quality career opportunities provide exciting options today and for a rewarding future.