Industrial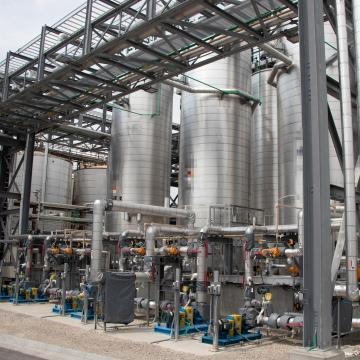 Providing certainty of outcome — from concept through completion
A complete solution to help you succeed in all phases of your project — from manufacturing to chemicals.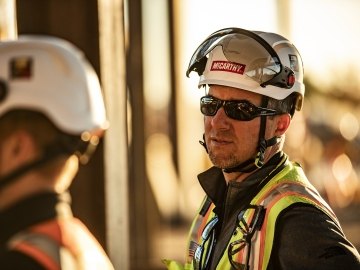 Establishing Partnerships Built on Trust
Delivering exceptional results for industrial clients begins and ends with trust. Our industrial construction specialists understand the unique complexities of industrial projects and are focused on providing transparency, delivering on what we promise, and living our core values every day to be a partner you can count on.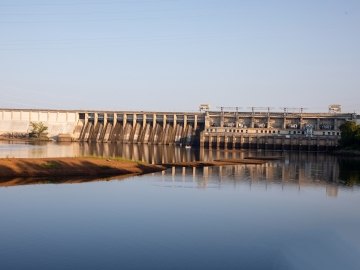 Projects Delivered with Certainty & Safety
We leverage the hands-on experience of our industrial team and building partners to deliver complete solutions. This means we are deploying our proven project execution processes, carefully manage risk to minimize potential impacts to your project or facility, utilizing self-perform when it is appropriate — and we do it all with a vigilant focus on safety. 
A FULLY INTEGRATED TEAM
Connecting Every Step
PLAN

Starting at the concept level, our team focuses on risk mitigration, implementing constructability input and best value analysis into design — and establishing budgets and milestone schedules.

DESIGN

Taking a target value design approach, our diverse team of experts integrates project stakeholders to deliver the best project that meets long-term client goals. Our team optimizes the design phase, incorporating owner preferences, industry best practices and innovation.

CONSTRUCT

We uniquely offer all the tools of a true builder today — including integrated planning and LEAN project/workflow management — executed with a robust project controls program based on Earned Value Management

OPERATE

Beyond commissioning and support testing, we can manage extended warranty programs — embed team members to support O&M efforts — and manage continuous work programs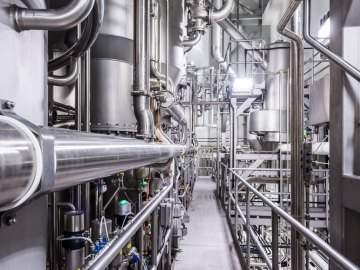 Diverse Teams, proven approach
Our technically-based teams have diverse project perspectives—ranging from owners to trade partners to specialists in process-based industries. These teams are the foundation of project integration, providing advanced planning, optimized design, and high-quality installations which ultimately lead to efficient commissioning.
We couple this industrial project management experience with our deep experience in various project delivery methods, we provide proven processes to support client needs through all project phases. At every step, effective communication among all stakeholders is imperative to address opportunities and challenges, key decision points and overall project health. 
A Total Industrial Solution
Our fully integrated solution reduces project cost and schedule. 
The overwhelming majority of the work we do in the industrial market sectors is self-performed, including concrete, equipment install, piping, electrical, steel erection and more. Combine that with our deep understanding of how to manage risk and our dedication to planning every detail, it all adds up to fast-track project delivery, better outcomes and greater experiences for all stakeholders across all industrial markets.
Deep expertise with a diverse set of project delivery methods

Design build/EPC
Construction manager at risk (CMAR)
Integrated project delivery (IPD)
Lump sum
Cost + fee/time & material

Project controls strengthen certainty of outcomes

Based upon Earned Value Management (EVM)
Resource loaded scheduling
Installation quantity tracking and verification
Progress reporting and cost forecasting

Markets we serve

Chemicals and refining
Food and beverage
Agricultural processing
Power
Manufacturing