Mission & Values
IT'S NOT WHAT YOU BUILD, BUT HOW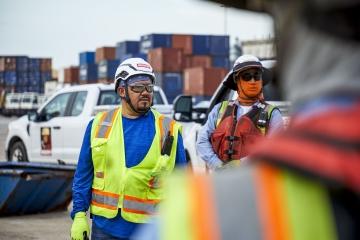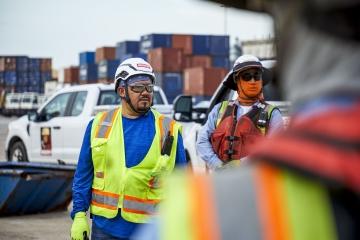 OUR GOAL: TO BE THE BEST BUILDER IN AMERICA
It's our never-ending quest. Our purpose. To create great experiences and the best outcomes for everyone. And our core values guide the way.
OUR CORE VALUES
These values embody how we behave as individuals and teams.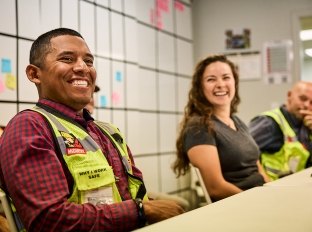 Genuine
Having respect for the work we do and the people who do it. We are recognized for being honest and following through on commitments.
Great experiences begin by building honesty into every relationship. It is the very foundation of our ownership culture. When you partner with us, you'll see there's a culture of respect for the work we do and the people who do it. Clients are critical members of the team, and their voices are not only heard, but understood. And following through on commitments is more than a good idea. It's our way of life — and how we strive to be the best builder in America, every day.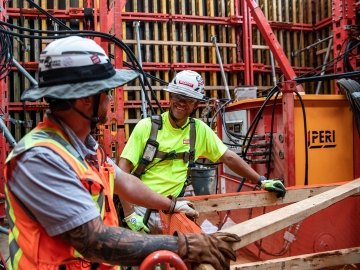 We, Not I
A deep-rooted belief in the force multiplier (power) of teamwork and a consistent habit of sharing credit.
We're stronger together than we are on our own. It takes teamwork to build great experiences and deliver the best outcomes. When clients, trade partners, craft professionals and McCarthy employee owners work together, and when all voices are heard, we overcome every obstacle and achieve the best outcomes for all.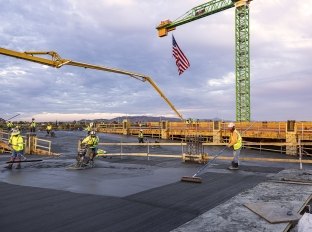 All In
Being fully committed and having a reputation as someone people can count on to do whatever it takes to get the job done.
Whatever it takes to get the job done: our clients and partners know they can count on McCarthy. It's our job to understand yours — including your perspective and how you measure success — so we can do our part to make it possible. Along the way, we aren't afraid of having honest conversations because that's what good partners should do. You can be confident in our commitment to your success.