San Diego
9275 Sky Park Court, Suite 200
San Diego, CA 92123
858-784-0347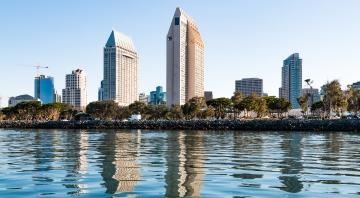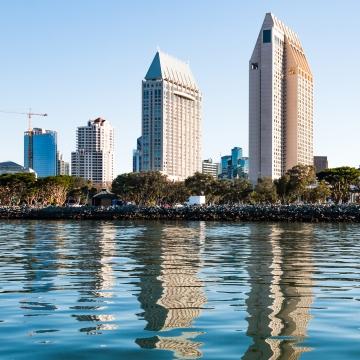 A SAN DIEGO 
COMMUNITY BUILDER
As an established community builder in San Diego for more than 30 years, our strong relationships with clients and trade partners guarantee a firm knowledge of the market. Our vibrant culture is inclusive of the communities where we live and work, and we're proud to create high-quality projects and exceptional experiences for our clients and neighbors.
California Contractors License Numbers: A, B, C‑8 411173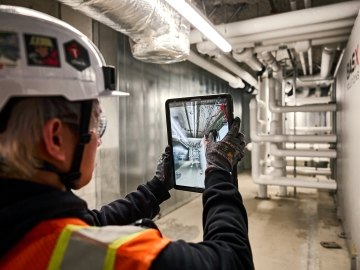 WE CAN BUILD ANYTHING
No matter your vision or project type, we have the experience and resources needed to deliver on your goals. When selecting us as your contractor, you get the benefits of a national builder with the close-knit, family feel and community knowledge a local partner brings.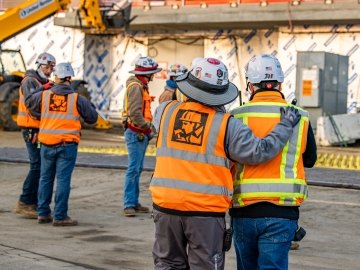 CREATING GREAT EXPERIENCES
While we build timeless and iconic projects for our clients, our relationships extend far beyond the duration of construction. As a 100 percent employee-owned company, we believe in building genuine, fun, and inclusive project and office cultures, where everyone is recognized as part of one team and collaboratively working toward the same goals. 
Awards & Recognition
2022 Best Place to Work

Mega Employer Category, 2nd Place 
San Diego Business Journal

2022 Safety Award

Largest GC Category
American Subcontractors Association

2020 Best Places to Work in San Diego

San Diego Business Journal
2023 Contractor of the Year

2022 Chinese American Construction Professional Annual Award

2021 #1 Healthiest Employer

Southern California Healthiest Employers

2021 Safety of Excellence Award

Associated Subcontractors Alliance

2020 Firm of the Year

2020 #1 Top Healthcare Contractor

2020 #1 Top Contractor, Largest Education Builder

2020 Top Contractor