Virtual Design & Construction
Our Work
VIRTUAL DESIGN & CONSTRUCTION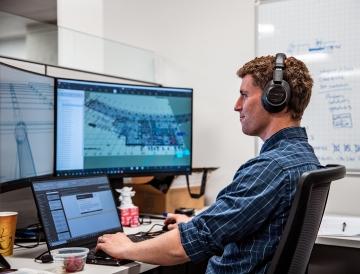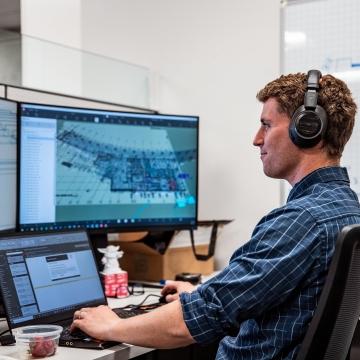 Integrating People, Process and Technology Throughout the Project Life Cycle 
Virtually connecting project stakeholders to improve collaboration, control costs, lower risk and create exceptional experiences for all.
MOVE WITH THE SPEED AND CLARITY TODAY'S PROJECTS REQUIRE
At McCarthy, virtual design and construction is a fully integrated, life cycle approach to the process of using technology to enhance efficiency and communication, allowing owners, designers and builders to collaborate better than ever before.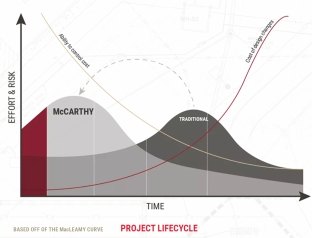 MODEL-BASED PROJECT DELIVERY
Our approach to the integration of virtual design and construction into the project delivery process promotes a paradigm shift of early project stakeholder collaboration to open communication lines, enhance design development and give you greater control over design and cost decisions to mitigate project risk from day one.
Collaborative Delivery
life cycle solutions
Our teams deploy cross-functional capabilities to answer every project's key questions: what data you need, who needs it and how will it be received and maintained?
Visualization

We use cutting-edge tools to bring your project to life virtually to deliver a comprehensive understanding of your project from conception to handover and beyond. 

Coordination

Our team leads the planning, training and execution of model-based workflows to compel pre-planning, coordination and communication across the life of your project.

Reality Capture

By capturing as-builts and existing conditions with extreme fidelity we can ensure constructability and quality while addressing hidden risks before they cost time and money.
OUR PARTNERS
We're proud to partner with organizations that build and deploy construction's most advanced tools. 





Partnership with Revizto Enhances Outcomes Throughout the Project Life Cycle
McCarthy's VDC team uses technology to bring together design, construction and trade partners to execute on the client's vision.