Renewable Energy
Our Work
RENEWABLE ENERGY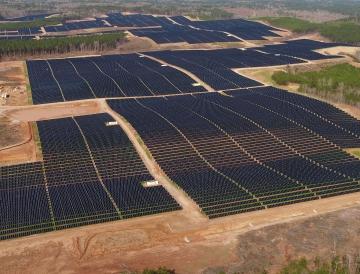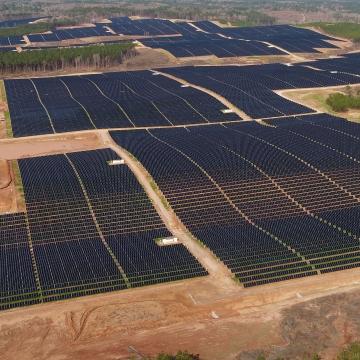 INNOVATIVE, UTILITY-SCALE SOLUTIONS
As one of America's top renewable builders for more than a decade, we stay focused on delivering the highest value solar facilities in the industry in support of our country's ongoing clean energy transition.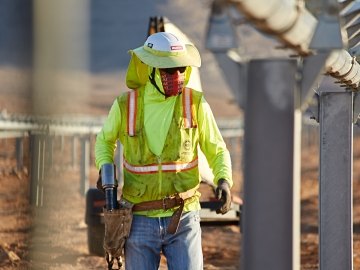 TRANSFORMING OUR NATION'S 
ENERGY FOOTPRINT
We are a utility-scale solar and energy storage EPC focused on building relationships to genuinely understand and deliver on your goals.
McCarthy is an industry leader in helping you navigate the regulatory, financial, and supply considerations to benefit trade workers, suppliers, and your bottom line.
Energy Infrastructure for a Bright Future
3,977 MWh

1033MW BATTERY STORAGE

9.5 GW+

UTILITY SCALE SOLAR INSTALLED

85+ Projects

ACROSS COUNTRY

2,500

EMPLOYEES NATIONWIDE

24/7

MONITORING — NERC/CIP COMPLIANT OPS CENTER
ENERGY-EFFICIENCY FOCUS
Truly renewable energy requires a production facility that is high-quality, incredibly efficient and stands the test of time. We help design facilities from an energy perspective, driving out inefficiencies in cost and performance on your behalf. How do we do it?
CREATE GREAT EXPERIENCES FOR EVERYONE

We believe in building honest and open project cultures, where everyone is part of one team focused on our mutual goals.

HIGH-QUALITY, ENERGY-FOCUSED DESIGN AND CONSTRUCTION

In-house design, construction, and self-perform experts drive out inefficiencies, build with integrity, and provide support after construction.

FOSTER AND PROMOTE INNOVATION

We develop solutions that enhance safety, quality, energy performance and long-term reliability, which are enhanced further by our O&M expertise.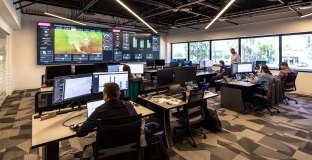 OPERATIONS & MAINTENANCE
Who knows your operation better than your builder? With flexible contracting options, we integrate with your team and manage maintenance obligations to maximize operational efficiency.
Awards & Recognition
2022 Top Solar Contractor

Ranked #7
Solar Power World 

2021 Energy Best Project

Turquoise Solar
ENR Southwest

2020 Utility Scale Project of the Year

Turquoise Solar
Solar Builder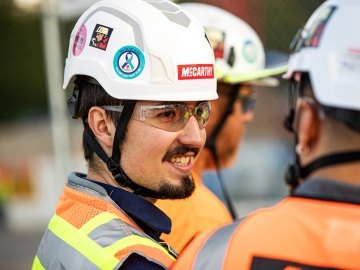 BUILDING AMERICA'S GREEN ENERGY CAREERS
We are proud of our registered apprenticeship program and the hundreds of new jobs our projects create in the renewable energy industry. We're continuously monitoring and developing our program to comply with Department of the Treasury and Internal Revenue Service requirements to help our projects realize maximum incentive amounts. As a result of these efforts, we are proud to recruit, train and help bring new construction and renewable professionals into our industry.