Veterans
Supporting Military Heroes in YOUR Next Challenge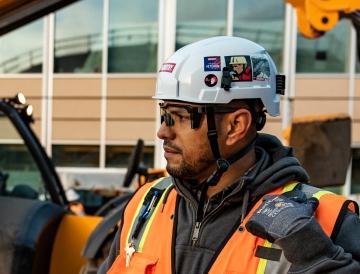 Your DRIVE FOR EXCELLENCE INSPIRES US
To build projects that strengthen our nation's infrastructure and keep our communities running smoothly, we need the very best people on our team. McCarthy has a long history of supporting former service members of the United States Armed Forces. 
As a community builder, we are honored to support our military service members during their service and transition back into the workforce.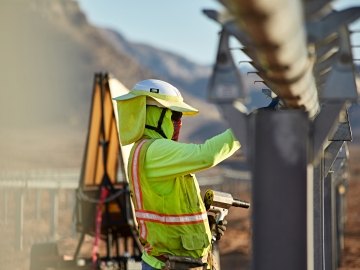 We're looking for people who want to raise the bar 
The technical skills veterans bring, along with a team mentality and willingness to tackle the toughest construction challenges, all align directly with our core values. These help us deliver exceptional results for clients and communities.
WE'VE GOT YOUR BACK 

AS YOU BUILD YOUR FUTURE
McCarthy actively partners with a variety of national and regional organizations to reach veterans looking for new opportunities. Once onboard, we provide training to get you off to a great start on your McCarthy career into both craft and salaried positions.
The Hiring Our Heroes Corporate Fellowship Program connects the military community — service members, military spouses and veterans — with American businesses to create economic opportunity and support a strong and diversified workforce. In partnership with Hiring our Heroes, McCarthy offers three, 12-week cohorts to selected service members interested in office and craft careers in construction. The program, including both professional training and hands-on experience, is an outstanding opportunity to learn more about construction careers and our unique McCarthy culture.
We partner with Adaptive Construction Services, a veteran-owned and staffing organization, to implement an accredited apprenticeship program free for participating veterans. Each apprentice builds skill through the combination of on-the-job training, mentorship and technical instruction to help veterans understand and develop the skills and knowledge essential to be successful. Qualifying participants also have access to other services including access to GI Bill benefits and housing assistance. 
We connect with currently serving or recently transitioned military members through the ArmyPaYs database. McCarthy guarantees interviews to those who apply to our job postings, allowing candidates to have a conversation, often their first, with the private sector. 
The Home Builders Institute partners with The Home Depot Foundation to provide construction training at 10 military installations across America for service members prior to discharge. Participants in the 12-week training can choose from: carpentry, plumbing, electrical, solar and HVAC. We are working with HBI to provide participants access to a fast-track foreman apprenticeship program to support McCarthy renewable energy projects.
When Veterans Tell Us We're an Employer of Choice it's especially meaningful