Collaborative Delivery
An Integrated Solution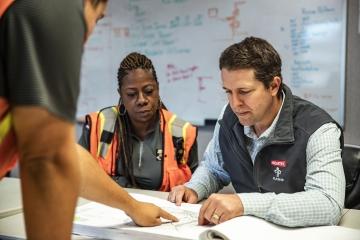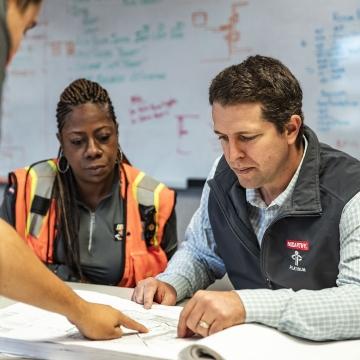 The Best Outcomes Throughout the Life of Your Project
We work to develop a deep understanding of your business, ensuring we can be the trusted partner you need to maximize outcomes from project conception to handover and beyond.
Total Project Life Cycle Approach
YOUR TRUSTED PARTNER THROUGHOUT THE PROJECT LIFE CYCLE
We work with you to develop a project approach and delivery method to suit your specific needs, during any phase of a project, to improve outcomes and create great experiences for everyone.
Plan

Lean on our experience to proactively address early and future project challenges.

Design

Unify your designer's plan and builder's knowledge to ensure accuracy, efficiency and budget.

Construct

We execute your project at the highest level and seize the opportunities identified during planning and design.

Operate

Ensure your facility continues to meet your original vision and can evolve as necessary for the future.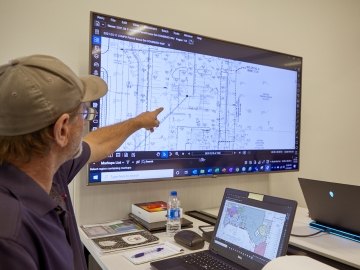 DESIGN PHASE SERVICES
Let us help get your project started on the right foot. We offer an array of preconstruction, design integration, technology, and virtual design and construction services to make sure the entire team has access to the most complete cost, scheduling and constructability information to make your project a success. 
ANY DELIVERY METHOD, ANY PROJECT
From hard bid to CMAR, design-build, P3, IPD and more, we believe in developing the same deep, lasting partnerships to deliver great outcomes on projects of any size.
THE TOOL NO ONE ELSE HAS?
Our People
McCarthy is a culture of employee-owners deeply vested in creating relationships and results that stand the test of time, just like the structures we build.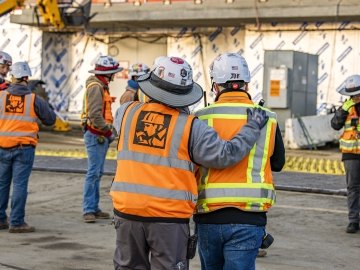 A Culture of Builders
Working together, we look for ways to leverage our extensive experience self-performing work and managing trade partners to improve communication with all parties and the quality of your entire project.