Science & Technology
Our Work
SCIENCE & TECHNOLOGY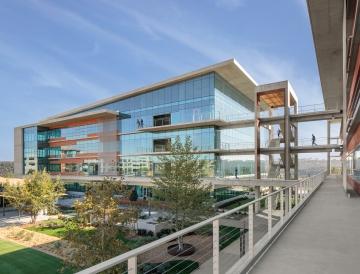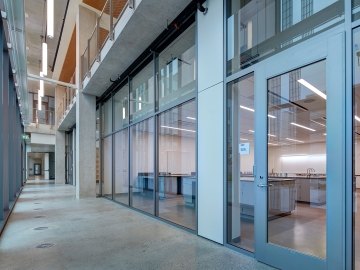 Technical Expertise Meets 

Your Vision Head On
From life sciences to pharmaceutical — advanced manufacturing to geospatial, biotech and emerging technologies, core and shell to final buildout, clients turn to McCarthy to tackle a wide variety of science and technology projects. 
Our technical experts understand how precisely the building outcome must match your vision, while effectively managing cost, quality, schedule and safety to support the return on your investment. Above all, when you need speed to market — we can deliver that on budget and with low disruption.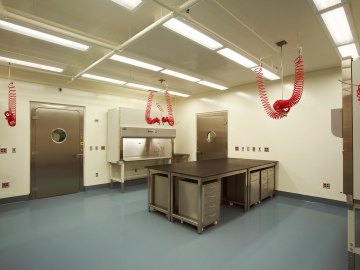 Mitigating risk in the most demanding environments 
To add more certainty in an uncertain world, start with McCarthy's in-house resources and science and tech subject matter experts. Then leverage nationwide resources focused on the project life cycle — including preconstruction, target value design, prefabrication, visualization, equipment procurement and planning, and self-performing skills.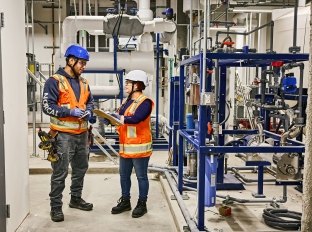 Solving the unsolvable every day
Science and technology building projects can be as unique as the work taking place inside. At McCarthy, we have built core and shell for the biggest life science REITs in the country. We have also constructed more than half the BSL4 facilities in the nation and delivered some of the most complex pharmaceutical and processing campus for the biggest manufacturers. And, we've accomplished these employing multiple project delivery methods. We thrive on this variety — bring us your greatest challenges with confidence. 
Caring for the community
We're a sustainable, resilient, and future-ready organization focusing on adapting to the evolving needs of clients and communities. In fact, we built the first net-zero lab in the country. We also give back our time and talents to the community. And we respect diverse perspectives because we know they lead to better outcomes for all.