McCarthy EQUIP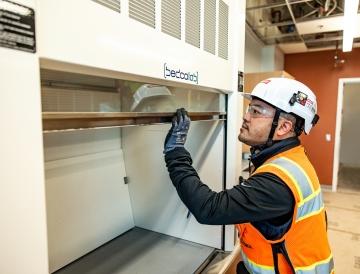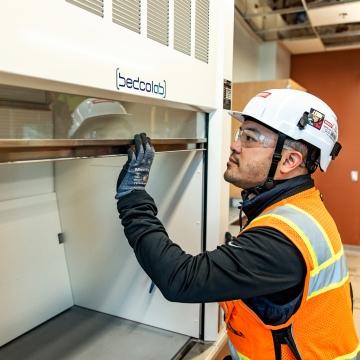 Comprehensive Equipment Solutions 
McCarthy EQUIP provides coordinated equipment planning services to get you into your facility and operations up and running sooner. We're transforming the industry standard for equipment delivery.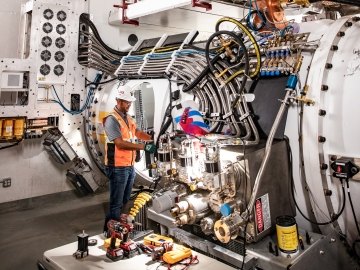 An End-to-End Approach
McCarthy EQUIP provides equipment planning services that are completely coordinated from beginning to end, change management that is proactive and based on established knowledge, as well as risk mitigation throughout the life cycle of projects. Our total integration approach, from the earliest phase of project planning, through design, construction and turnover, eliminates avoidable project issues to provide better value and increased certainty for clients.
We continuously coordinate with all project stakeholders on equipment needs to align with the project schedule and facilitate last responsible moment decision-making to ensure these decisions are made efficiently and economically. 
An Integrated Equipment Process
Integrated equipment management can increase certainty on your project. Our coordinated equipment solutions radically reduce delays and costs due to equipment alterations.
Risk Transfer

Protecting you from changes by assuming the risk for procurement and coordination risk.

Integrated Team

Collaboration between stakeholders ensures coordination and site readiness.

Buying Power

Leverage our strategic partnerships and negotiated pricing, terms and conditions.

Goal Alignment

Maximizing your equipment value by continuously evaluating your needs.
How We Can Support You
From early program validation, equipment planning and design integration, through construction, final selection, procurement and installation, we are fully integrated into projects through closeout and beyond. We thoroughly understand all phases of the total project life cycle and actively engage throughout.
Define Equipment Scope & Responsibilities
Develop Project Requirements & Basics of Design
Develop Project Schedule
IT Connectivity & Integration
Coordination with MEP
Validation of Design Impact Items
Vendor Drawing Management & QC
Continuous Constructibility Review
Document Management
Equipment Family Modeling
Equipment Placement & Sheets
Clash Coordination
Coordination with MEP
Continuous Constructibility Review
Schedule Alignment & Management
Proactive Change Management
Rough-in & Vendor Inspections
Vendor Coordination & Shop
Manage Pre-ship & Pre-install items
RFI Management
Update Equipment Documents, Model and Sheets
Develop & Maintain Procurement Schedule
Validation & Owner Signoff
Equipment Change Management
RFQs/RFPs
Pricing Analysis & Negotiations
Purchase Orders
Expediting/Delivery Tracking
Warehouse/Receiving Management
Delivery Coordination
Vendor Management
Dock Management
Installation
Existing Equipment Relocation
Asset Tagging
Commissioning & Start-up
Training
Invoicing
Closeout Documentation
Experience You Can Count On
We're Focused On Your Goals
Equipment plays a significant role in the usability, end-user satisfaction and long-term success of many types of facilities. From healthcare and laboratories, to government, education, entertainment and hospitality, and even correctional facilities, our team is poised to help you navigate the unique equipment needs of your project – and to do so smoothly and efficiently to achieve your project goals.