Our Community
A culture of caring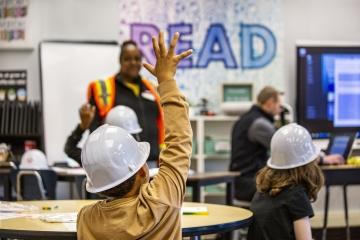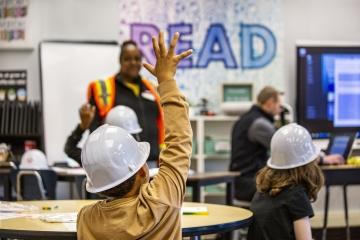 Beyond a project, it's the place we call home
For nearly 160 years, McCarthy has proudly been a community builder. As employee owners, our commitment extends far beyond the projects themselves. We're here to build lasting relationships with local trade partners and craft professionals. And most of all, give back to our neighbors and the communities we live in and serve.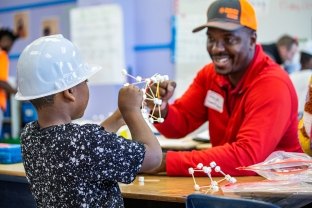 More than writing a check, this is about opening our hearts
Giving back is a foundation of our employee ownership culture. Every day, we're working together to build stronger and more vibrant communities. McCarthy Heart Hats® is one example, a national community engagement program that has donated more than $20 million and thousands of hours of volunteer time since its inception in 2005. 
McCarthy employee owners receive paid time off to lend a hand wherever it's needed. So you may see us building a wheelchair-accessible ramp for a homeowner in need or upgrading a well-worn playground.
Wherever you see us, we're here for the same reason as you: to make our community stronger. 
Breakdown
By the Numbers
396 Total Organizations Supported ▪ $3 Million Donated in 2022
Community Improvement

Education

Fighting Disease

Individuals & Families

Industry Support
Fueling opportunities for a bright future
McCarthy employees are actively engaged with local schools and youth groups to introduce young people to the many exciting careers in construction. We also mentor and support a wide range of small and diverse businesses in our local communities to help them grow and thrive.