Technology
Putting Technology 
to Work for You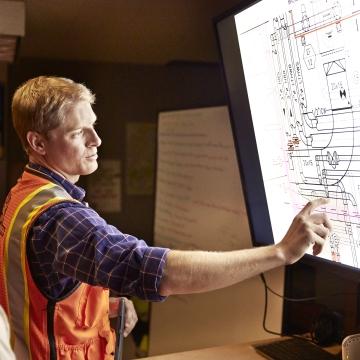 A Fully Integrated Approach that Delivers Real Value
When the right technology is implemented on a project at the right time, greater certainty and better project outcomes follow. As an industry leader in the evaluation and implementation of technology across the entire project life cycle, we put tech to work to add real value — in other words — quality, schedule and cost certainty our clients can count on.
Better Insights with Data

Fast, Modern and Simple

Innovate with Emerging Technologies
Modern Connections for a 
Great Experience
McCarthy's comprehensive suite of technology solutions offers our clients, trade partners, employees and workforce modern, collaborative and secure systems designed to deliver great experiences for everyone.
Enhance collaboration and improve communication
Enhance transparency
Streamline decision-making
Deliver accurate pricing
Shorten schedules
Reduce changes in the field
Improve project safety and quality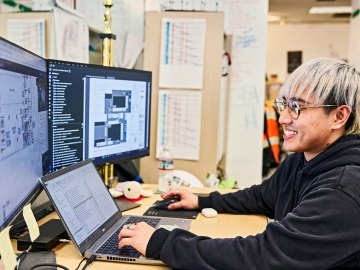 A Data-Driven Approach 
Planning for and building a project can be complex. That's why we always strive to be an honest partner our clients can rely on. Our transparent approach to data analytics is one way we do this. We actively use data — both historical and current — to help our clients and project teams to identify and understand potential risks and take advantage of opportunities.
With the support of our in-house Enterprise Solutions and Analytics team and best-in-class business-intelligence reporting and analytics capabilities, we can make better, more informed decisions to bring your project to safe and successful completion.
We're Shaping What's Coming Next
Our national team of full-time emerging technology specialists stays on top of the latest trends. Absolutely. However, our approach to tech exploration doesn't stop there. We work directly with developers and tech start-ups to identify opportunities where technology might improve a process or client outcome.
Then we provide our hands-on knowledge as a builder to improve the product. If it makes sense, we will pilot a technology to see how and when it may provide real value. Lessons learned are regularly shared with industry peers, trade associations and government agencies to help improve our industry overall.
We're not chasing the next shiny object and then spinning marketing fluff. Our clients and industry partners can trust that when we recommend a tech solution, it's been vetted.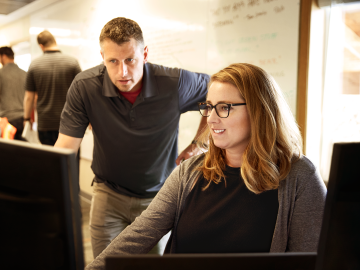 The People Behind 
Our Technology
Technology is evolving at lightning speed and can be a powerful catalyst to help achieve goals many considered impossible not that long ago. But technology only understood by IT experts is just the tip of the iceberg. We combine industry-leading technical enterprise and field solutions specialists together with our technology enabled workforce of the best field and craft professionals in the business to provide you with unsurpassed technical expertise — throughout our company.
Together, we'll work to understand the unique requirements of your project and recommend the right tools to ensure success. Finally, we put people, process, and technology together to work for you. That's the approach you get on every McCarthy project.
AWARDS & INDUSTRY LEADERSHIP