Our People
Alec Banta
Executive Vice President, San Jose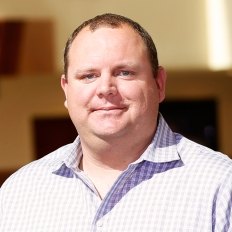 Alec Banta serves as the Senior Vice President and Business Unit Leader of the McCarthy Northern Pacific Region's San Jose office. He oversees the progress of client projects and team operations to thoroughly integrate McCarthy's various departments, including preconstruction, design management, scheduling, accounting, safety, quality control, and risk management to ensure immediate and long-term success for all key stakeholders over a project's lifetime.
With more than 17 years of industry experience and a bachelor's degree in construction management from California State University, Chico, Alec brings extensive expertise and executive-level oversight to the McCarthy project teams and clients as he continues to demonstrate outstanding leadership and a vast knowledge of project process. Keen on assembling high-performing teams with complimentary skillsets and can-do attitudes, he has guided various McCarthy clients across verticals like life sciences and technology, higher education, parking, and retail, overcoming challenges and delivering projects that exceed client expectations.  
Since joining McCarthy in 2005, Alec has worked in a variety of highly technical market sectors and has supported over $2 billion dollars of project work, most notably the Westfield Valley Fair Mall Expansion in San Jose that topped the San Jose Construction Projects List.
Related Markets