Our People
Chris Anvik
Executive Vice President, Water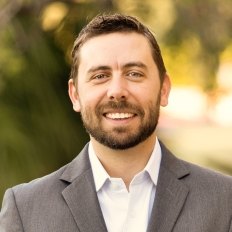 Chris Anvik is the Executive Vice President and Business Unit Leader for McCarthy's national water group, where he has worked for nearly 20 years in the water wastewater construction industry. With a bachelor's degree in Construction Engineering Technology from Montana State University, his leadership is rooted in the values developed on the family farm in Northeastern Montana.  This is where he learned to appreciate the importance of water as a precious resource supporting communities and economic development as well as the effects of water scarcity. The hands-on nature of the work is also where Anvik developed his passion for building. 
In his role, Anvik oversees all water group strategy and national operations, with a focus on delivering certainty while enhancing the collaborative experience between owner, designer, and contractor. This approach efficiently provides communities with clean water and environmentally safe wastewater management.  
Anvik is actively involved in industry organizations including the Water Collaborative Delivery Association, DBIA, Envision, Water Reuse, AWWA, and WEF.  
Related Markets