Our People
Jeromy Shaw
Sr. Vice President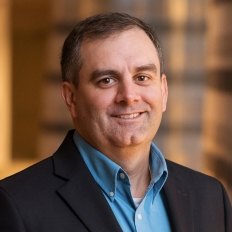 Jeromy Shaw is the Senior Vice President of Operations, where he leads McCarthy's civil business unit. Jeromy has spent the majority of his time at McCarthy leading teams through preconstruction for many of the company's key civil clients in the road/bridge, water/wastewater, renewable energy, and marine market sectors. 
Jeromy has been with McCarthy for 11 years, but his career spans over 25 years. While at McCarthy, Jeromy has been a part of many of McCarthy's alternative delivery projects in the Heavy Civil sector including the UTSW Connector Bridge, State Highway 71 Design Build, Hemphill Connector, Northeast Water Purification Plant Expansion, Harmon Road and Denton SED-B Roadway Rehabilitation. Prior to joining McCarthy, he worked on a variety of highway and bridge projects across the state of Texas, including the $56 million Southwest Parkway in Fort Worth, $103 million SH 121 in The Colony, $61 million I-10 in San Antonio, and more. 
Aside from his career, Jeromy has been involved in many projects through McCarthy's Heart Hats program, with organizations such as Thirst No More, Our Daily Bread, and Mi Escuelita Preschool. Jeromy is a graduate of Texas A&M University.
Related Markets