Our People
Michael Kim
Vice President, Design Integration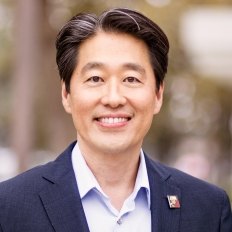 Michael Kim oversees the total integration of design-phase services and construction execution while providing strategic planning and guidance during the design effort, focusing on the client experience. 
With more than 28 years of experience in the design and construction industry, Michael uses his knowledge to build relationships through mutual advocacy, design leadership and alignment of project vision and goals. He helps all project stakeholders achieve success by listening, building consensus, and helping teams prioritize needs that ensure exceptional experiences for all. 
Michael is a California state registered architect, certified member of the American College of Healthcare Architects, U.S. Green Building Council LEED Accredited Professional, and a DBIA Certified Design-Build Professional®. He is also a member of the American Institute of Architects and the American Society for Healthcare Engineers. Michael holds a Bachelor of Arts in Studio Arts from Wesleyan University and a Master of Architecture from University of California, Los Angeles.