Our People
Mike Myers
President, Southern Pacific Region
San Diego | Los Angeles | Newport Beach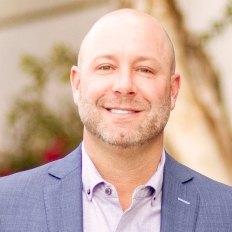 Named regional president in January 2018, Mike reports directly to McCarthy President and COO Scott Wittkop. Mike formerly served as Vice President and Chief Operating Officer at Castle Contracting for more than 16 years. During his tenure as COO of Castle, he was responsible for all field and office operations as well as business development and estimating functions. Under his leadership, Castle has grown to a highly successful business with over 200 employees. 
After the McCarthy acquisition of Castle in late 2014, Mike became Executive Vice President and a member of the McCarthy Executive Committee. He is also a member of the Board of Directors. Prior to his relocation to California, Mike was also associated with the ACE Mentor Program of St. Louis, AGC of Missouri, Eastern Missouri Laborers and the Flags of Valor organization.
Mike earned a Bachelor of Science, Civil Engineering from Purdue University.