Our People
Paul King
Sr. Vice President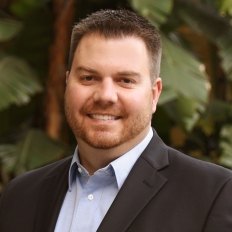 Paul King has more than 15 years of business development and marketing experience for the construction industry where he has focused on healthcare, commercial, parking structure, education, and specialty projects. In his role as senior vice president, he is responsible for overseeing the business development and marketing team in Southern California while maintaining client relationships, developing the strategy for project pursuits, building strong project pursuit teams and seeking new business opportunities throughout the region. 
In addition to his responsibilities with McCarthy, Paul is a former board member of the Society for Marketing Professional Services Orange County and San Diego County Chapters and served as a committee member for Design-Build Institute of America Western Pacific Region. He also has been involved with various philanthropic programs including the Boys and Girls Club, Warrior Foundation Freedom Center, March of Dimes and the American Heart Association along with supporting the philanthropic efforts of McCarthy clients including Sharp Healthcare, Scripps Health and Rady Children's Hospital.
Paul has a Bachelor of Arts in Business Administration from the University of Cincinnati.