Our People
Ray Sedey
Chairman/Chief Executive Officer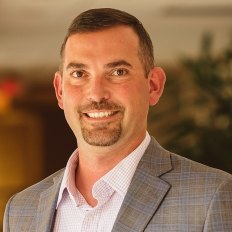 Ray Sedey currently serves as McCarthy chairman and chief executive officer. He joined McCarthy in 2000 as a project engineer and moved through a variety of core operations and leadership positions prior to assuming his current role in 2020. Throughout his career, Ray has taken on new challenges, positively impacting client relationships and business results, and creating strategies to drive change and position McCarthy for long-term success.
Passionate about the workforce of the future, Ray serves as the executive sponsor for McCarthy's national craft initiative, ensuring that McCarthy builds the foundation to attract, hire, develop and engage the next generation of craft professionals. He is also an active instructor and mentor in McCarthy's leadership development program and advocate for diversity in the industry, with a focus on encouraging and supporting women in construction careers.
Ray displays great passion and commitment to the construction industry, as well as to the community. He is actively involved in various professional and community organizations, including the Dallas Regional Chamber, American Heart Association, Dallas Citizens Council, Construction Industry Round Table, Time for Change, and Tugboat Institute. Ray was recently named to the 2022 D CEO Dallas 500, a list that profiles the most influential leaders in North Texas, across a wide spectrum of industries. 
Ray holds a Bachelor of Science in Construction Engineering from Montana State University.