Our People
Ryan Sawall
Executive Vice President
Omaha | Kansas City | St. Louis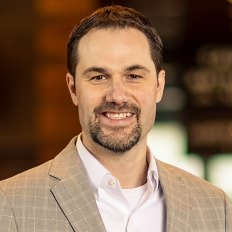 As Executive Vice President for McCarthy's Central Region, Ryan Sawall oversees McCarthy's work across the region, which includes our St. Louis, Omaha, and Kansas City offices. With nearly two decades of dedicated service at McCarthy Building Companies, Ryan leads McCarthy's Central region with a strong focus on community. He understands that construction isn't just about building buildings; it's about building futures. His leadership spans across various sectors vital to the region's growth, including healthcare, education, science & technology, commercial, and industrial facilities.
Ryan is dedicated to fostering the next generation of construction talent. As a passionate supporter of the ACE Mentor program, Ryan played a vital role, alongside other local leaders, to establish the organization in Greater Omaha. He continued his involvement in this organization as a board member before relocating to St. Louis. Through this program, young adults are introduced to the vast career opportunities within the construction industry and the importance these opportunities play in shaping our communities.
In addition to other community and professional roles, Ryan has also served on the Advisory Board for the Omaha Chamber of Commerce's REACH program which aims to provide opportunity and mentoring to small and diverse businesses. Ryan remains an active supporter of the American Heart Association and has served on several boards within the organization. Ryan is a Licensed Mechanical Engineer and a former board member for the Nebraska Society of Healthcare Engineers.