Our People
Shaun Sleeth
President, Northern Pacific Region
Sacramento | San Jose | San Francisco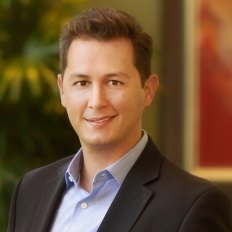 Shaun Sleeth is responsible for overseeing all McCarthy operations in the Northern Pacific Region. He has been with McCarthy his entire career, serving in a number of field and leadership positions before assuming his current role.
After graduating in 2004 with a Bachelor of Science in construction management from California Polytechnic State University, San Luis Obispo, Shaun joined McCarthy's Southern California Region, serving as a project engineer and project manager. He moved into the role of quality director, earning an "Excellence in Teaming" award from the Design-Build Institute of America (DBIA) for the St. Jude Medical Center Northwest Tower. In 2015 he served as business development director for the firm's healthcare market in Southern California, and prior to his current role, he served as executive vice president, overseeing McCarthy's operations throughout the California Central Valley and north into Oregon.
By leveraging his knowledge of local and national construction markets, commitment to Lean principles and progressive delivery methods, along with his proven field experience, Shaun is driven to lead teams that help McCarthy's Northern Pacific clients build impactful projects that shape the landscape, support the local community, and achieve their goals.