Insights
How a Total Project Life Cycle Mindset Can Benefit Your Next Project
What's the best way to ensure those exceptional results? Approaching projects with a total project life cycle mindset.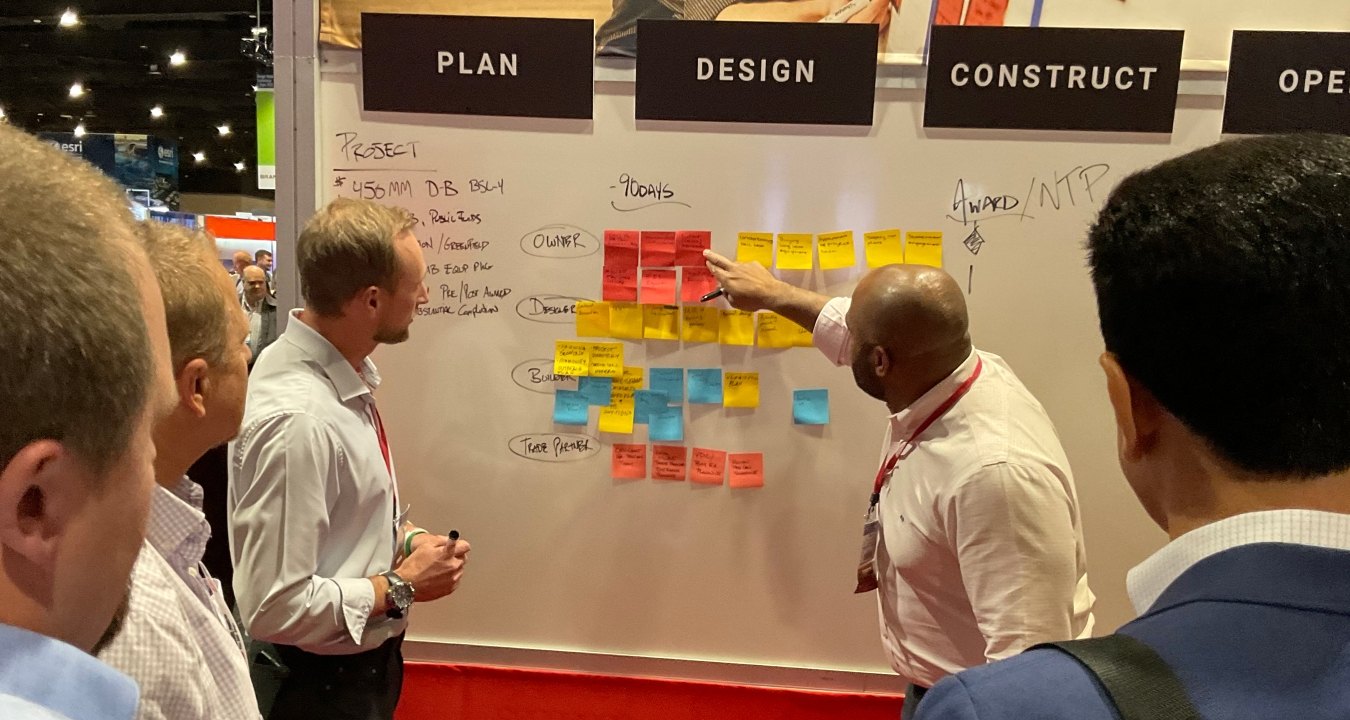 One of the greatest barriers to controlling costs, mitigating risk and improving satisfaction in building a project is a lack of strong communication among all stakeholders. Strategies that improve relationships, collaboration and communication ultimately lead to better project outcomes and experiences for everyone.  
What's the best way to ensure those exceptional results? Approaching projects with a total project life cycle mindset.  
WHAT IS THE TOTAL PROJECT LIFE CYCLE? 
The total project life cycle can be summarized into four phases, combined with key owner milestones: plan, design, construct and operate. While these phases are traditionally viewed as distinct and separate, this often isn't the reality on the ground. Regardless of project delivery method, a project will be most successful when viewed holistically, continually evolving and smoothly flowing between phases – with a total project life cycle mindset. When you have partners on the team who approach the project with this mindset, everyone wins.  
Traditionally, designers, general contractors and trade partners have their own distinct roles, with each only consulted during a small part of this total life cycle. However, decisions made at different points of the project life cycle can significantly impact budget and schedule down the road. Even worse, without the right knowledge at the table during all project phases, owners might find themselves with a finished product that doesn't achieve the goals or vision they had at the outset.  
This doesn't mean builders should become planners, designers, or facility operators. It means partnering with a trusted builder in the stages outside construction to help ensure consistency of your vision and goals throughout your building's entire life.  
DECONSTRUCTING THE ELEPHANT 
We've seen firsthand how this mindset shift can radically improve project outcomes. However, the construction industry isn't known for its ability to change quickly – and the elephant in the room remains. Right now, you may be wondering, "There's got to be a catch, right? A general contractor or design partner wanting to add value outside their project phase? Sounds like a way to pay more for the same building." 
The reality? Years of evolving and increasingly collaborative project delivery methods that have owners, designers, general contractors and trade partners working together "outside their lanes" have shown that not only does a mindset shift toward holistic collaboration improve outcomes for all stakeholders. It also improves results long after the project is complete. 
How does having a trusted and knowledgeable core partner throughout the project life cycle make a difference? Instead of thinking about something like conditions of satisfaction related to construction, a builder can help outline those conditions earlier in the project life cycle, then ensure they remain consistent for the client throughout the building's life.  
Being close with a builder in the planning phase of the life cycle tees you up for success. From the beginning, you can lean on their experience to proactively address challenges later in the project. From land selection to permitting, fundraising, local politics, setting honest expectations around budgets and schedules and more, a builder can provide early expertise to keep the project moving smoothly and aligned with your goals. Better planning leads to better design.  
In the design phase, the builder can add its point of view and expertise to the conversation to ensure efficiency through preconstruction, provide indicative pricing, design to budget, reduce change orders, help the team remain accountable to the conditions of satisfaction, and drive communication among all stakeholders. Better design leads to better construction. 
The construction phase is what the builder knows best. We can use a wealth of knowledge, skills and experience to lead this process while providing additional value to you through opportunities identified in the planning and design phases. Successful construction that meets the planning and design conditions of satisfaction leads to more successful operations of the building. 
The majority of the project's life will take place after it's finished being built – and who knows the building better than the builder? Having a trusted builder by your side through operation will help ensure it meets your needs. If one day it no longer meets your needs, we'll be there to help understand how to modify the building to make sure it does.  
THE OUTCOME 
Collaboration at every phase of the project's life cycle is beneficial. While the plan, design, construction and operation phases are traditionally viewed as separate and distinct, this doesn't have to be the case. Partnering with a trusted builder with knowledge of the owner and end users' needs throughout the project life cycle results in improvement in cost and schedule certainty, risk mitigation and stronger communication among all stakeholders – all while ensuring a smooth collaborative journey knowing your project vision and goals are met.   
***  
About the Author 
Doug Mangers is Senior Vice President, Operations for McCarthy's Central Region. With more than 30 years of experience in the construction industry, he has spent the majority of his career working to develop strong team relationships on complex projects with a continual focus on performance throughout the project life cycle and client satisfaction. He began his career at McCarthy as a project engineer, also holding positions as a project superintendent, project manager, project director and business unit leader before assuming his current role. Doug has completed construction projects across America, within many market sectors including healthcare, higher education, industrial and science & technology. He holds a bachelor of science in civil engineering from the University of Illinois.