Insights
2023: Taking Control in Uncertain Times
As we start the new year, there is a lot of general uncertainty in the economy — a lot of unknowns.
By

Ray Sedey
Chairman and Chief Executive Officer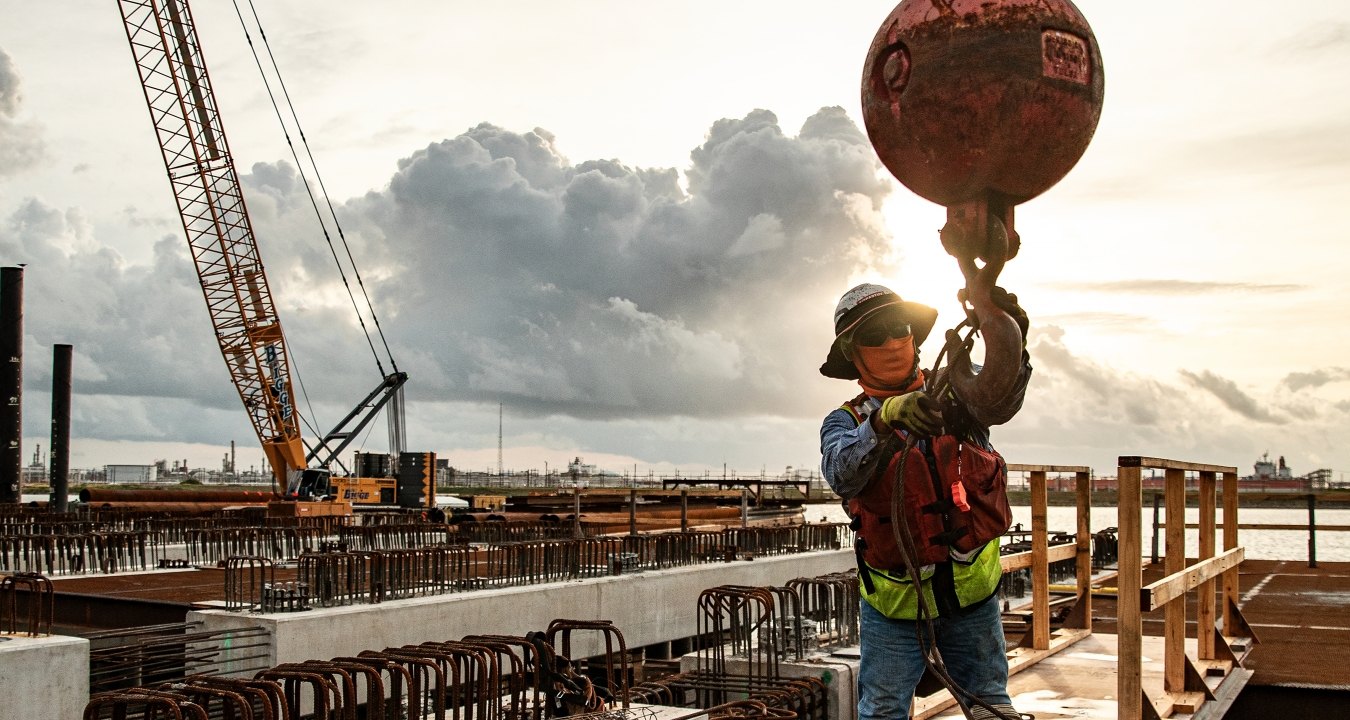 As we start the new year, there is a lot of general uncertainty in the economy — a lot of unknowns. Warnings of a coming recession are everywhere and how severe it could be is anyone's guess. How should the construction industry and owners planning to build prepare for a potential downturn? Let's start by focusing on what we know, and what we can control, in the year ahead.
The state of the construction industry today
No matter what the challenge, our industry has proven to be remarkably resilient. Consider how devastating the pandemic has been for so many industries across the U.S. and around the globe. Yet, our industry was called upon again and again, and we delivered. Deemed an essential business, most construction companies continue to have healthy pipelines.
When and how will an anticipated recession impact the construction industry?
One leading indicator is the residential construction market. With interest rates rising aggressively over the past several months, home building is already in decline and a lag in commercial building generally follows. Our industry tends to feel the effects of a recession about two years after its onset.
As interest rates have continued to rise, it has been more challenging for private-sector projects to be financed. That trend should continue in 2023, with forecasts calling for commercial, manufacturing and institutional building to be generally flat or declining. However, there may be bright spots in science and technology, healthcare, water/wastewater, public works — including higher education and aviation — and renewable energy. In fact, the Inflation Reduction Act (IRA) is providing amazing momentum for renewables.
In the coming year, we'll also see new improvements in products and processes that drive results throughout the project life cycle. Advances in offsite production are leading to greater productivity while minimizing waste. Robotics and AI solutions are reducing the time to accomplish many tasks from weeks to days. And more innovative materials are being researched and developed, such as more sustainable concrete.
At the same time, we're seeing two pandemic-era challenges begin to resolve. Commodity prices have begun to stabilize and are coming down, with several quarters of consistent declines. In general, supply chain issues are also softening. But lead times continue to vary by market sector and are influenced by where the product is produced and if there are local challenges such as COVID shutdowns or labor strikes.
A call for greater project integration
Projects are becoming larger, and there will be more "megaprojects" with budgets in the billions. Inflation isn't the only reason budgets are increasing; it's also the sheer size and magnitude of the projects themselves — for example, the growing trend for combined residential and workspaces housed in a single building. Another example is the growth of manufacturing in the U.S., as more of these capabilities return stateside to help avoid supply chain disruptions in the future.
Projects are not only becoming larger, but also more complex. New technologies bring new opportunities, but also new challenges. Where are we going to land the heli taxis? What about the drones? Questions like these would have been unheard of just a few years ago. Now, they're becoming commonplace.
Because larger and more complex projects carry more risk, we'll see fewer lump-sum projects and the use of more alternative delivery methods that rely on early collaboration among all stakeholders throughout the project life cycle. Greater integration can improve efficiency, lower costs and drive more certainty. For example, stronger communications among stakeholders can improve materials management — collectively answering such questions as, "Which products are available? What's the lead time? Would an alternative product work better? Should we buy now and store it, to lock in the price?"
We know from experience that more integration leads to greater experiences for everyone. To us, this focus on collaboration shouldn't end when the project is complete or the warranty has expired. As a team, we should be looking ahead to the next project and the next — always ready to come together to build greater value, no matter what the current state of the economy.
Construction Labor Force Continues to be Tight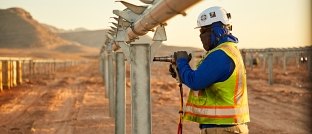 2023 will see more of the same: a labor shortage that drives up wages for both craft professionals and salaried positions. Unlike commodity prices — which tend to float — wage increases are more "sticky" and tend not to come down. So they are here to stay.
Considering the ongoing labor shortage in the industry, it just makes sense to open more doors for anyone with the talent to make a difference. This is why diversity, equity and inclusion (DE&I) initiatives are increasingly important, highlighted by such efforts as Construction Inclusion Week. In 2022, more than 3,000 firms participated. It's a prime example of what's possible when we all work together to address major challenges and impact the change needed.
The Construction Industry in 2023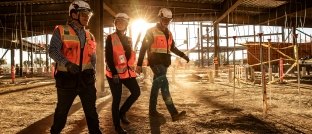 What will the future hold for our industry? We can expect it to remain healthy over the next 18 to 24 months, as construction companies continue to work through their pipelines. No one can reliably predict beyond that. But we can prepare now by controlling what we can control.
For example, make sure you choose contractors that can have the right resources in the right place at the right time to handle the project. With a projected recession looming, some may choose to frontload their pipeline without having a clear plan for how to complete the work. You can always find someone to say "yes," but should they? Know the true capabilities, capacity and financial health of every project stakeholder.
As an employee-owned company, McCarthy was built to thrive in an industry as cyclical as ours. With each of us vested in the success of clients, trade partners and craft professionals alike, we successfully navigated unprecedented change during the pandemic. It's a testament to living our core values as we guide the project life cycle and help ensure a great experience for everyone — no matter what lies ahead.
ABOUT THE AUTHOR
Ray Sedey currently serves as McCarthy chairman and chief executive officer. He joined McCarthy in 2000 as a project engineer and moved through a variety of core operations and leadership positions prior to assuming his current role in 2020. Throughout his career, Ray has taken on new challenges, positively impacting client relationships and business results, and creating strategies to drive change and position McCarthy and the construction industry for long-term success.