Insights
M
c

Carthy + Barnsley Launch Construction on Brookhaven City Hall, First Mass Timber Municipal Building in Region
Joint-venture team breaks ground on landmark 74,000 square feet city hall building for the City of Brookhaven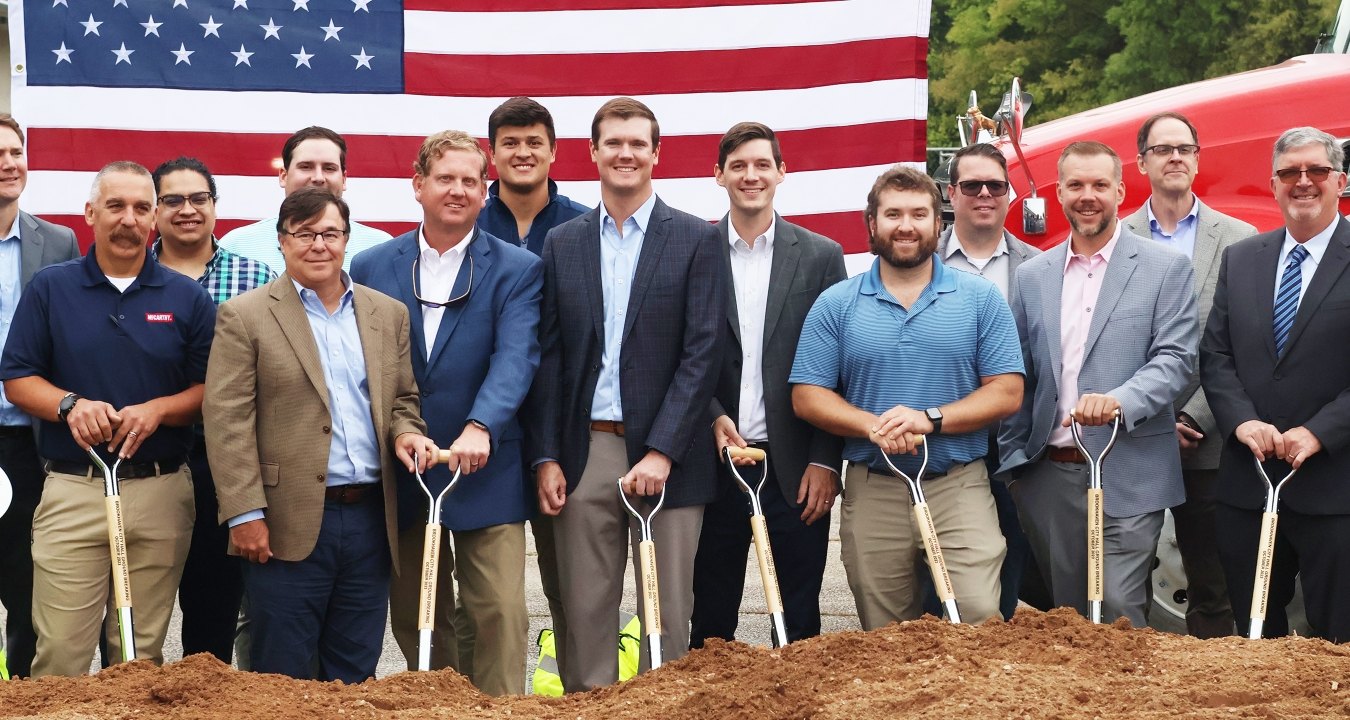 McCarthy + Barnsley, A Joint Venture, today announced the launch of construction on Brookhaven City Hall, a mass-timber project that will serve the community of Brookhaven, Georgia near Atlanta. The five-story building is expected to open in Summer 2025, with project partners including the Sizemore Group as architect of record and CPS as program manager.
"McCarthy + Barnsley is proud to partner with Brookhaven officials and other key stakeholders to construct this marquee, centerpiece city hall building that we are confident will encourage more public participation in municipal matters," said Bobby Campbell, Atlanta  Business Unit Leader and Executive Vice President of Operations at McCarthy. "As we officially put shovels in the ground, we are excited to kick off what will soon be a bustling forum for the local government and the constituents they serve to meet, connect and engage."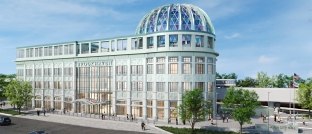 Located at the corner of North Druid Hills and Peachtree Roads, the city hall will anchor the broader Brookhaven City Centre mixed-use development and will occupy a one-acre site bounded by the Brookhaven MARTA rail station and Peachtree Road. Housing Brookhaven's administrative offices and city council chambers, the building will include three upper levels occupied by city employees, a rooftop garden and one level of below-grade parking comprising 70 spaces. The city hall will also sport a multi-purpose room, catering kitchen and various support spaces for public use, in addition to easy access to nearby trails. Approximately 60% of the building will be allocated for use by the general public. 
As one of the largest municipal mass-timber buildings in the Southeast and the first of its kind in the City of Brookhaven, the city hall project requires a skilled labor force specialized in mass-timber construction to assemble the engineered wood panels into a finished structure. Known for its long-term durability and carbon-sequestering nature, mass timber is quickly becoming the material of choice for many developers across the country. 
 "For its structural integrity and sustainability benefits, we anticipate mass-timber will grow in popularity here in Atlanta and across the Southeast, and we look forward to building on our reputation of excellence in the category," continued Campbell. 
Designed by the Sizemore Group to achieve WELL and LEED certification, the building prominently features a three-story atrium with a skylight that is positioned in the center of the structure. The rooftop garden will cover the south end of the building juxtaposed to a dome, with room for future expansion space on the north end. Exterior landscaping and hardscaping, such as the public green space, will be tailored to host outdoor community events. The structure will consist of concrete for the garage and exposed mass timber on the upper levels. 
McCarthy + Barnsley, A Joint Venture, is a partnership formed in 2020 between McCarthy Building Companies and Barnsley Construction Group, a women-owned firm headquartered in Tyrone, Georgia. Brookhaven City Hall is the sixth project to be launched by the joint venture. The construction team's full scope of work includes the relocation of existing utilities and sewer lines, model-based estimating, trade partner coordination and VR visualization of interior spaces. 
"Looking into the future, Brookhaven City Hall will be a case study in mass-timber development and how to meaningfully connect a project of its scale and complexity to the broader community," said Selina Schulten, President at Barnsley Construction Group. "Our team at Barnsley is thrilled to be involved with bringing this innovative project to life, and we look forward to seeing how it sets the tone for more visionary projects to come."
McCarthy is a leading general contractor firm in the Southeast, having quickly expanded its footprint in the region over the last nearly two decades since launching the Atlanta office in 2005. Notable projects in the firm's Atlanta portfolio include multiple projects at Hartsfield-Jackson Atlanta International Airport, the Georgia Tech Engineered Biosystems Building, the Poultry Science Complex at the University of Georgia, and an expansion of Emory University Hospital. In 2022, McCarthy was awarded AGC Georgia's Build Georgia Award, earning first place.
Project Renderings. For more information about McCarthy's Atlanta office, please visit www.mccarthy.com/atlanta
### 
About McCarthy
McCarthy Building Companies, Inc. is the oldest privately held national construction company in the country – with more than 150 years spent collaborating with partners to solve complex building challenges on behalf of its clients. With an unrelenting focus on safety and a comprehensive quality program that span all phases of every project, McCarthy utilizes industry-leading design phase and construction techniques combined with value-add technology to maximize outcomes. Repeatedly honored as a Best Place to Work and Healthiest Employer, McCarthy is ranked the 19th largest domestic builder (Engineering News-Record, 2023). With approximately 5,000 salaried employees and craft professionals, the firm has offices in St. Louis, Atlanta; Collinsville, Ill.; Kansas City, Kan.; Omaha, Neb.; Phoenix; Las Vegas; Denver; Dallas, Houston; and San Diego, Newport Beach, San Francisco, San Jose and Sacramento, Calif. McCarthy is 100 percent employee owned. More information about the company is available online at www.mccarthy.com or by following the company on Facebook, Twitter, LinkedIn and Instagram.