Insights
M
c

Carthy Receives Excellence in Client Experience Award
The Client Experience Awards (CXA) recognize diverse professional services industries and their unique approach to client experience.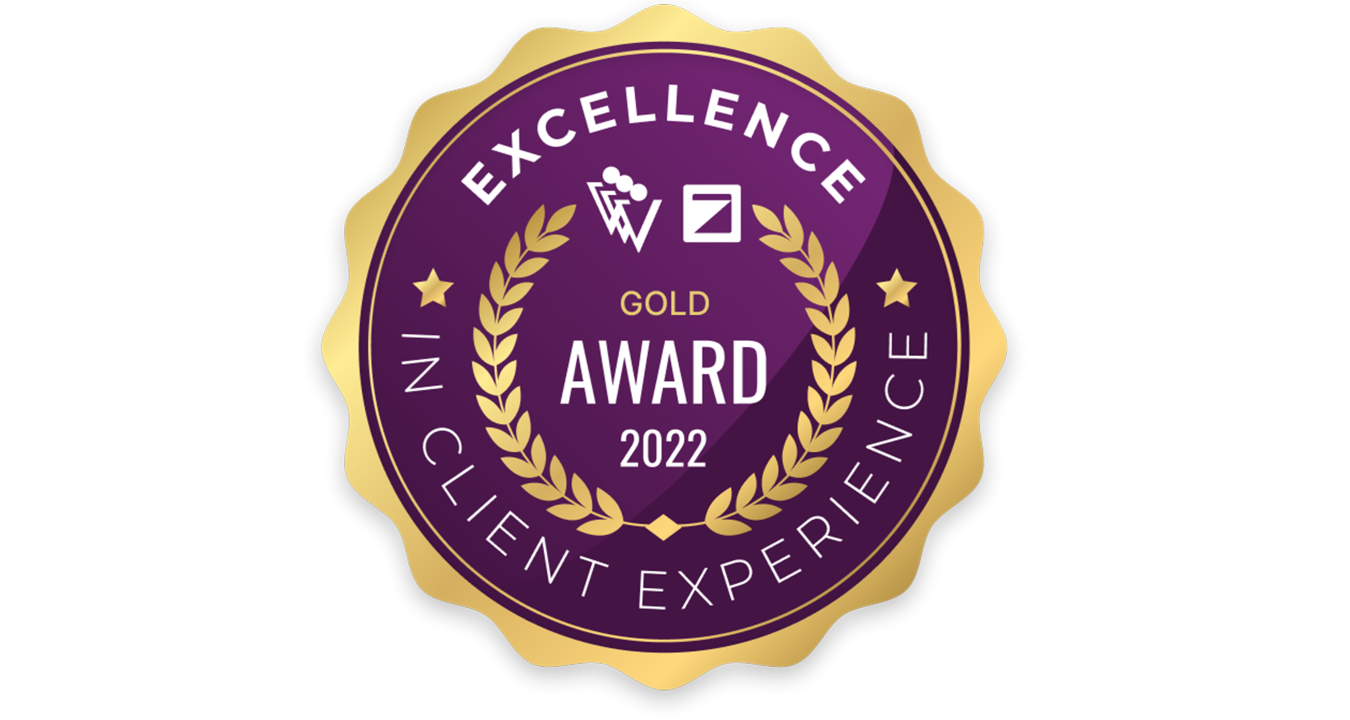 McCarthy Building Companies, Inc., one of the nation's largest 100 percent employee-owned construction companies, has been honored with the 2022 Gold Excellence in Client Experience Award.  
The Client Experience Awards (CXA) recognize diverse professional services industries and their unique approach to client experience.  
Client Experience Awards Criteria
Firms that are selected for this award are reviewed in a range of performance criteria, falling into two categories: client outcomes and engagement. Factors in the client outcomes category include the net promoter score, consistency of results, and frequency of exceptional performance, while the engagement factors include depth of client base surveyed, response rate, and feedback and follow-up. Firms are also judged on benchmark comparisons across their industry, baseline client perception studies through feedback, and quantitative and qualitative analyses from data scientists. 
"McCarthy is proud to receive this recognition from Client Savvy and The Zweig Group," said McCarthy Chairman and CEO Ray Sedey. "Providing an excellent client experience aligns directly with our core values and ownership culture and is one of our highest priorities. We encourage regular feedback and genuine conversations about how we can create a great experience for everyone involved with our projects and take pride in receiving positive feedback for this effort from our clients across our business, including our owners, design partners, trade partners and project consultants."  
How McCarthy Measures Client Experience
To solicit regular feedback from clients, McCarthy uses the Client Feedback Tool (CFT), to survey project stakeholders and allow McCarthy to respond to constructive feedback throughout the project life cycle. In addition, this regular feedback helps to inform McCarthy's overall Net Promoter Score (NPS), which indicates the client's likelihood to recommend McCarthy to others. With an NPS consistently above 80, McCarthy ranks among the best in the construction industry.  
More information about the Client Experience Awards  
About McCarthy  
McCarthy Building Companies, Inc. is the oldest privately held national construction company in the country – with nearly 160 years spent collaborating with partners to solve complex building challenges on behalf of its clients. With an unrelenting focus on safety and a comprehensive quality program that span all phases of every project, McCarthy utilizes industry-leading design phase and construction techniques combined with value-add technology to maximize outcomes. Repeatedly honored as a Best Place to Work and Healthiest Employer, McCarthy is ranked the 19th largest domestic builder (Engineering News-Record, May 2022). With approximately 6,000 salaried employees and craft professionals, the firm has offices in St. Louis; Atlanta; Collinsville, Ill.; Kansas City, Kan.; Omaha, Neb.; Phoenix; Las Vegas; Denver; Austin, Channelview, Dallas, and Houston, Texas; and San Diego, Newport Beach, Los Angeles, San Francisco, San Jose and Sacramento, Calif. McCarthy is 100 percent employee owned. More information about the company is available online at www.mccarthy.com or by following the company on Facebook, Twitter, LinkedIn and Instagram.