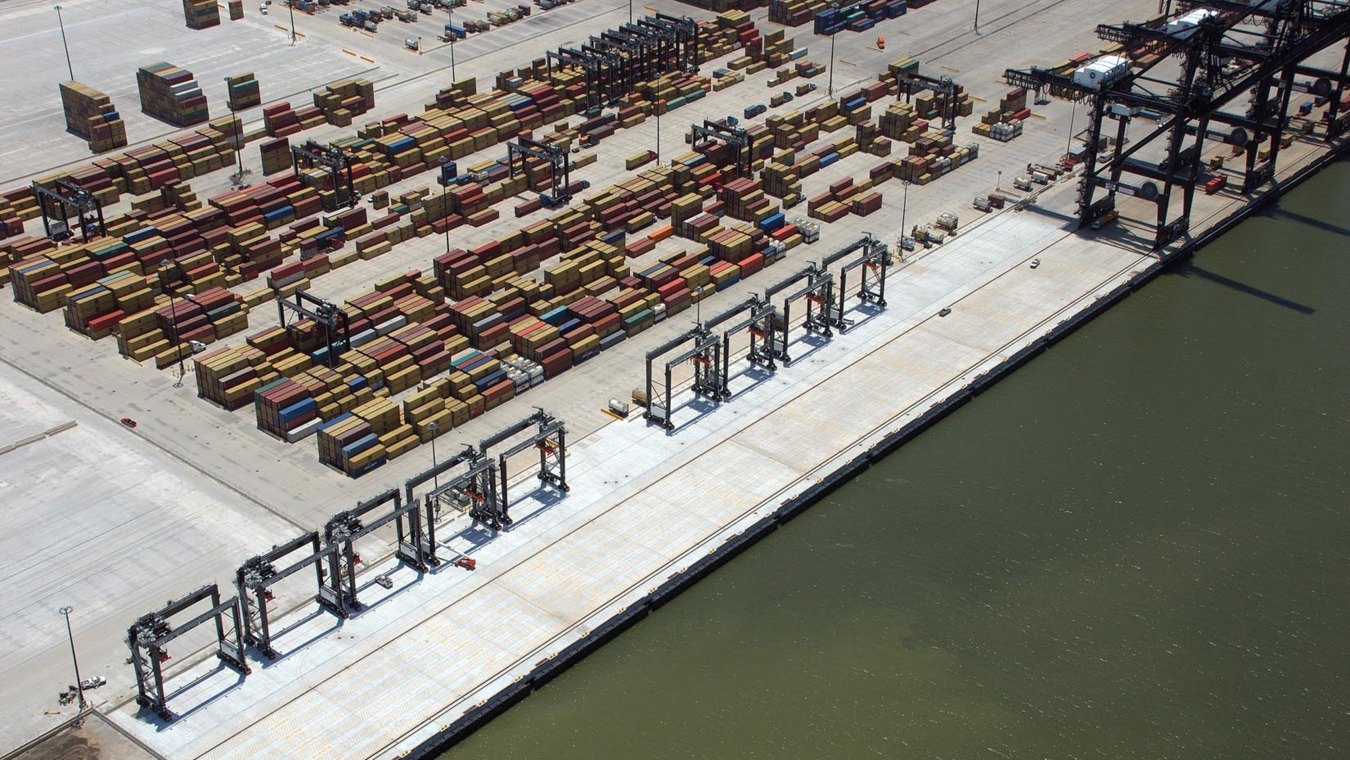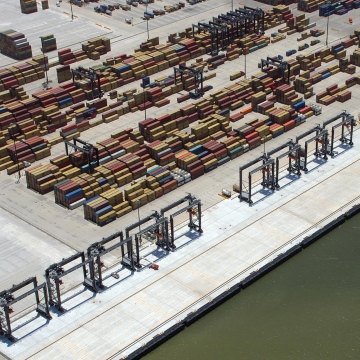 Our Work
Port Houston Bayport Terminal Complex Phase 1 Wharf
Seabrook, TX
Project Stats
Client
Port of Houston Authority
Markets
McCarthy was the primary contractor on this project to build a 1,332-foot-long wharf extension to the existing Bayport Container Terminal. The concrete wharf utilizes more than 30,000 cubic yards of concrete on a foundation of over 900 cased piers and includes a rail track to support three mobile gantry cranes. McCarthy self-performed all of the concrete, with the exception of the drilled shaft foundations, as well as all concrete paving, sheet pile driving and all structural concrete, including the elevated slab and tangent wall. This highly successful project was completed two months ahead of schedule. 
The structure consisted of a drilled shaft and tangent wall foundation with an 18-inch structural deck with nine inches of concrete paving. The tangent wall is tied back to a sheet pile anchor wall, with the exception of an HP Pile anchor wall located at two drainage structures. The area behind the wharf was excavated to remove all unsuitable materials and backfilled with lime stabilized soil, cement stabilized sand and cement treated base. Eighteen inches of concrete paving provides the final surface behind the structure. 
The drilled shaft package consisted of more than 900 heavily reinforced drilled shafts, nearly 400 of which were constructed using marine-based equipment and barges. The entire drilled shaft work package was completed four months ahead of schedule. McCarthy also developed a custom-engineered forming system made up of structural beams, shoring, aluminum beams, and miscellaneous lumber to construct the structural deck over the water, which was erected using both barge mounted cranes and land-based cranes.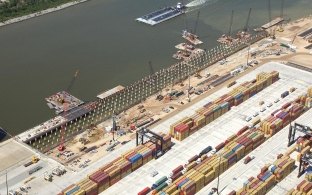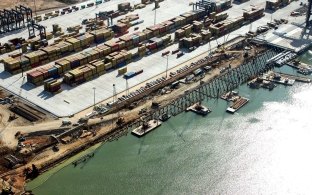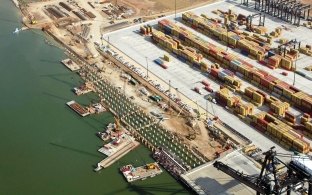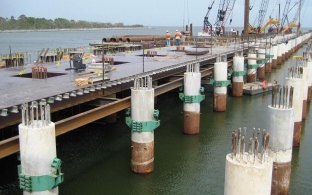 Engineer
Dannenbaum Engineering Corporation