Insights
M
c

Carthy Awarded Texas Port Construction Contracts
New Projects to meet increased activity and new vessels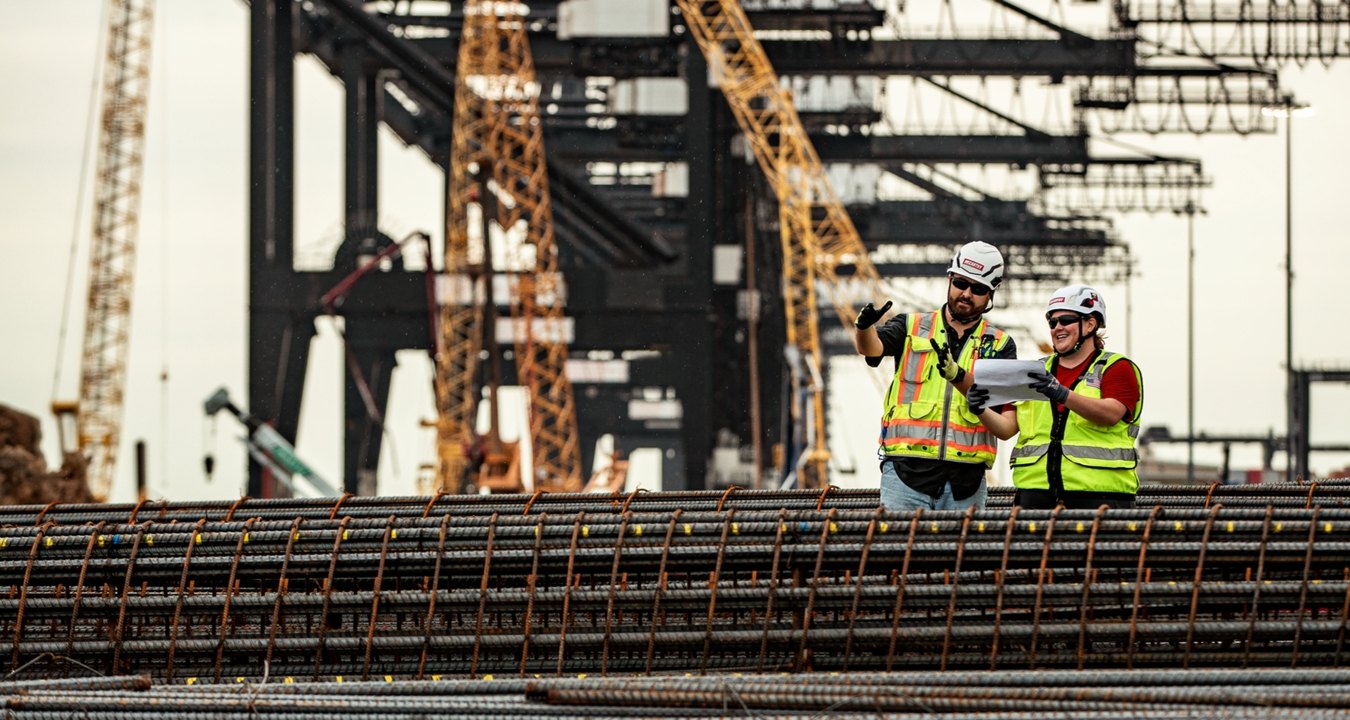 New Projects to meet increased activity and new vessels
McCarthy Building Companies has been awarded three port construction projects along the Texas Gulf Coast. Two of the projects, which total $99 million, are for Port Houston Authority (PHA) - Bayport Wharf 6, a continued expansion of the Bayport Terminal, and Container Yard 3N at Barbours Cut Terminal. The other is a barge dock project for a private petrochemical company along the Houston Ship Channel. The Port of Houston is a 25-mile-long complex of nearly 200 private and public industrial terminals along the 52-mile-long Houston Ship Channel and is consistently ranked 1st in the United States in foreign waterborne tonnage.
McCarthy Leads Port of Houston Expansion Effort
"We are very pleased to continue our more than 25 year working relationship with the Port Houston Authority and assist them in modernizing the port, and we are happy to have earned the trust of a new client," said Fitz O'Donnell, Vice President Marine/Industrial for McCarthy Southern Region. "Our vast experience and ability to self-perform work provides us a great basis for successful and on-time completions."
Port of Houston Authority Wharf 6 Construction
The PHA Wharf 6 project is at the Bayport Container Terminal in Seabrook, Texas. It includes the construction of a new 1,000-foot-long wharf that will allow for the latest generation of container cranes to unload shipping containers from neo-Panamax vessels. The project is partially funded by U.S Department of Transportation Maritime Administration in the amount of $21.8 million. The project scope includes the installation of drilled shaft foundations, both pre-cast and cast-in-place concrete, crane rail installation, ship fender and mooring system, substantial dirt work and dredging activities. Construction on Wharf 6 began in May 2021 and will last 26 months. The project is directly attached to the Wharves 4 and 5 Rehabilitation project McCarthy is currently completing.
Expanding Container Storage Capacity
The Barbours Cut Terminal Container Yard 3N project will add approximately 10 acres of new shipping container storage at the terminal complex. This project is a rehabilitation of the existing site which will include new utility upgrades, new high-mast light poles and a realigning of the main interterminal access road through this area. Work began mid-May 2021 and will be complete around February 2022. The project is adjacent to the recently completed Container Yard 1N/2N project at the Barbours Cut Terminal, also done by McCarthy.
Additionally, McCarthy was also awarded a project by an international petrochemical bulk storage terminal services company, located within the Port of Houston. The construction project provides for the addition to an existing bulkhead wall and for the construction of a new unloading barge dock. The project began April 2021 and will take 11 months.
McCarthy has worked at various ports along the Gulf Coast for approximately 30 years and is the nation's eighth-largest port and marine builder ranked by Engineering News Record. McCarthy's experience in marine construction spans a diverse array of project types, including petrochemical liquid terminal facilities, bulk cargo handling terminals, to deep water container terminal ship docks. McCarthy undertakes complex projects for public clients such as Port Freeport and Port Houston, private mid-stream clients and is the partner of choice for EPC firms servicing oil and gas and petrochemical clients. In past 15 years, McCarthy has completed over half a billion dollars' worth of work in the Port Houston alone.
###
McCarthy Building Companies, Inc. is the oldest privately held national construction company in the country – with more than 150 years spent collaborating with partners to solve complex building challenges on behalf of its clients. With an unrelenting focus on safety and a comprehensive quality program that span all phases of every project, McCarthy utilizes industry-leading design phase and construction techniques combined with value-add technology to maximize outcomes. Repeatedly honored as a Best Place to Work and Healthiest Employer, McCarthy is ranked the 9th largest domestic builder (Engineering News-Record, May 2020). With approximately 5,000 salaried employees and craft professionals, the firm has offices in St. Louis, Atlanta; Collinsville, Ill.; Kansas City, Kan.; Omaha, Neb.; Phoenix; Las Vegas; Denver; Dallas, Houston; and San Diego, Newport Beach, San Francisco, San Jose and Sacramento, Calif. McCarthy is 100 percent employee owned. More information about the company is available online at www.mccarthy.com or by following the company on Facebook, Twitter, LinkedIn and Instagram.