Subsurface Utility Engineering
Our Work
Subsurface Utility Engineering & Geospatial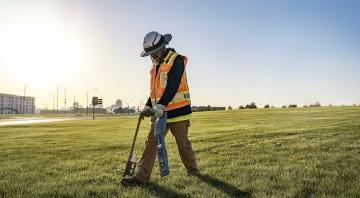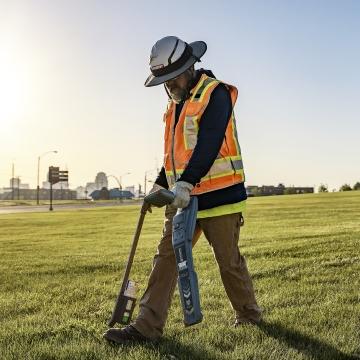 A BETTER WAY TO BUILD
McCarthy's Subsurface Utility Engineering (SUE) and Geospatial expertise allows our clients, project teams, and partners to plan, design, and construct with confidence, knowing their underground risk has been properly mitigated.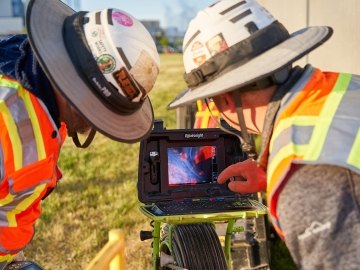 DO YOU KNOW WHAT LURKS BENEATH YOUR JOBSITE?
Unknown utilities and other underground hazards are ticking time bombs waiting to derail your project. With accurate and extremely-detailed models, design and construction teams know exactly what's underground before digging, drastically reducing the potential for costly impacts.
WHERE IS THE VALUE?
Our goal is to provide you with value throughout the entire campus life cycle. From early planning to design and construction, and lastly to operations, the benefits of these services permeate every facet and priority of the team. Give us an opportunity to listen to the vision and direction of your project or campus and provide a single data source of truth for your team.
Plan

Align stakeholders around a single source of truth 

Develop preliminary cost, schedule, and scope certainty 

Support master planning and future PD&C decisions 

Maximize land use Understand upcoming utility needs and easements early 

Enable greater clarity to design planning

Design & Construct

Align stakeholders around a single source of truth 

Lower amount of safety incidents, utility strikes, change orders, re-designs, schedule delays, claims 

Avoid costly and disruptive emergency repairs 

Enable continuous flow of work

Operate

Align stakeholders around a single source of truth 

Develop confident emergency response plan

Increase predictability in maintenance and repair budgets 

Reduce negative impact to customers during maintenance operations 

Provide living information for future BIM/projects
THE POWER OF AN INTEGRATED PARTNER
Next to gathering reliable and accurate data, the most important aspect in properly mitigating underground risk is effectively communicating the subsurface data from one step in the project life cycle to the next. This only happens when your SUE team is an integrated partner throughout the entire project life cycle. That partnership helps align all project stakeholders around a single source of truth, ensuring all data is understood, implemented, and communicated with zero loss of information. Say goodbye to hiring service providers, and experience the value of an integrated partner.
INVESTIGATE

Discover, develop and execute a SUE scope and approach that aligns with the needs of all project facility stakeholders.

DESIGN

Utilize all aspects of the deliverable package to support, enhance and further develop designs that improve both cost and schedule certainty.

COORDINATE

Engage directly with the project team to provide clarity of the 3D civil informational models supporting the overall coordination of construction operations.

LAYOUT

Work alongside the project layout team to provide necessary data to accurately show existing and proposed utility alignments on site.

BUILD

Ensure the utility model and supporting data are available and understood by al field personnel before executing critical operational tasks.

OPERATE

Utilize subsurface utility engineering data and as-built information to update current utility database and integrate all FM operations including repairs, maintenance, budgeting, emergency response and operational support.
subsurface utility engineering & geospatial services