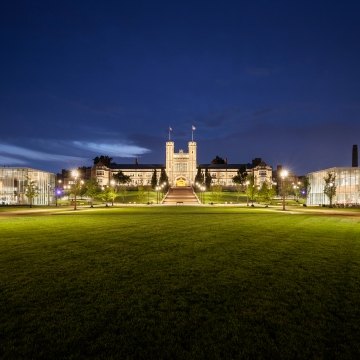 Our Work
Washington University East End Transformation of Danforth Campus
St. Louis, MO
Project Stats
Client
Washington University in St. Louis
Markets
This sweeping campus planning, design and construction project has transformed the Danforth Campus of Washington University in St. Louis at an unprecedented rate, delivering 570,000 square feet in 24 months, while advancing the university's academic mission of discovery, research and teaching. It creates a new front door to campus, providing a more collaborative, welcoming space for the entire university community and thousands of people who visit the campus each year. The work transforms the east end of campus into a hub for state-of-the-art research and teaching along with a vibrant green space that features: 
Henry A. and Elvira H. Jubel Hall will house the School of Engineering and Applied Science's Department of Mechanical Engineering and Materials Science and features collegiate gothic architecture. 
The School of Engineering and Applied Science's Department of Computer Science and Engineering will be located in the new James M. McKelvey, Sr. Hall and features collegiate gothic architecture. 
Ann and Andrew Tisch Park will unite the east end of Washington University's campus and facilitate movement between the buildings. It will replace paved parking with acres of green space. 
Craig and Nancy Schnuck Pavilion, also known as the "Hub," is an 18,000-square-foot multi-use facility that will bring together a range of dining options, academic programs, the Office of Sustainability and resources for pedestrian and bicycle commuters. 
Gary M. Sumers Welcome Center, which is 25,500 square feet, will serve as an important destination for prospective students and their families. It will also be the new home for the university's office of undergraduate admissions. 
Anabeth and John Weil Hall, an 82,100-square-foot interdisciplinary building, will serve as the new front door to the Sam Fox School of Design & Visual Arts. 
A 5,600-square-foot addition to Mildred Lane Kemper Art Museum will enable the museum to showcase a larger portion of its world-class collection and expand its exhibition program. 
A new 790-space underground parking facility will provide convenient access to the Danforth Campus, especially east-end destinations. Vehicles will be able to enter the new underground garage from Forsyth Boulevard and Forest Park Parkway. A vehicular drop-off area will be accessible from Skinker Boulevard. 
McCarthy is coordinating the complex details and phasing to maximize quality, efficiency, safety and value for the university. Castle Contracting provided mass excavation, grading, structural excavation and backfill, utility installation and traffic control for this project. The team has also worked to achieve high amounts of participation from local certified minority and women-owned business enterprises (M/WBE). Sustainability is a high priority as well, with all new buildings targeting LEED Gold certification. 
Awards and Recognition
2020 Keystone Award

Best Project over $30M
Washington University St. Louis
East End Transformation of the Danforth Campus
AGC Missouri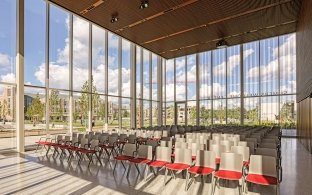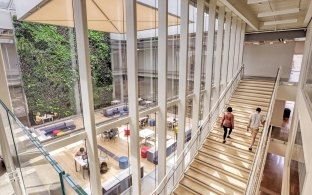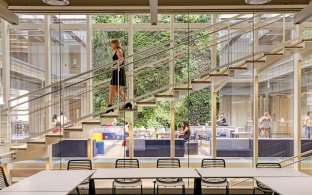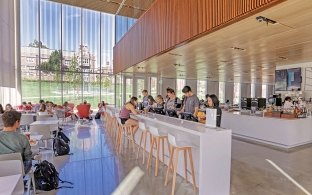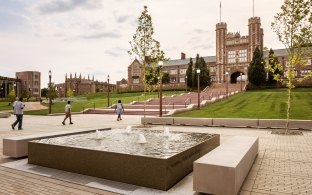 8

INDIVIDUAL PROJECTS

570,000 SQUARE FEET

IN 24 MONTHS

790 SPACE

UNDERGROUND PARKING GARAGE
ARCHITECTS
Kieran Timberlake
Moore Ruble Yudell Architects
Perkins Eastman