Insights
M
c

Carthy Completes Construction of Two Solar Projects for Silicon Ranch
McCarthy Completes Construction of Two Solar Projects for Silicon Ranch in South Georgia to Help Power Data Center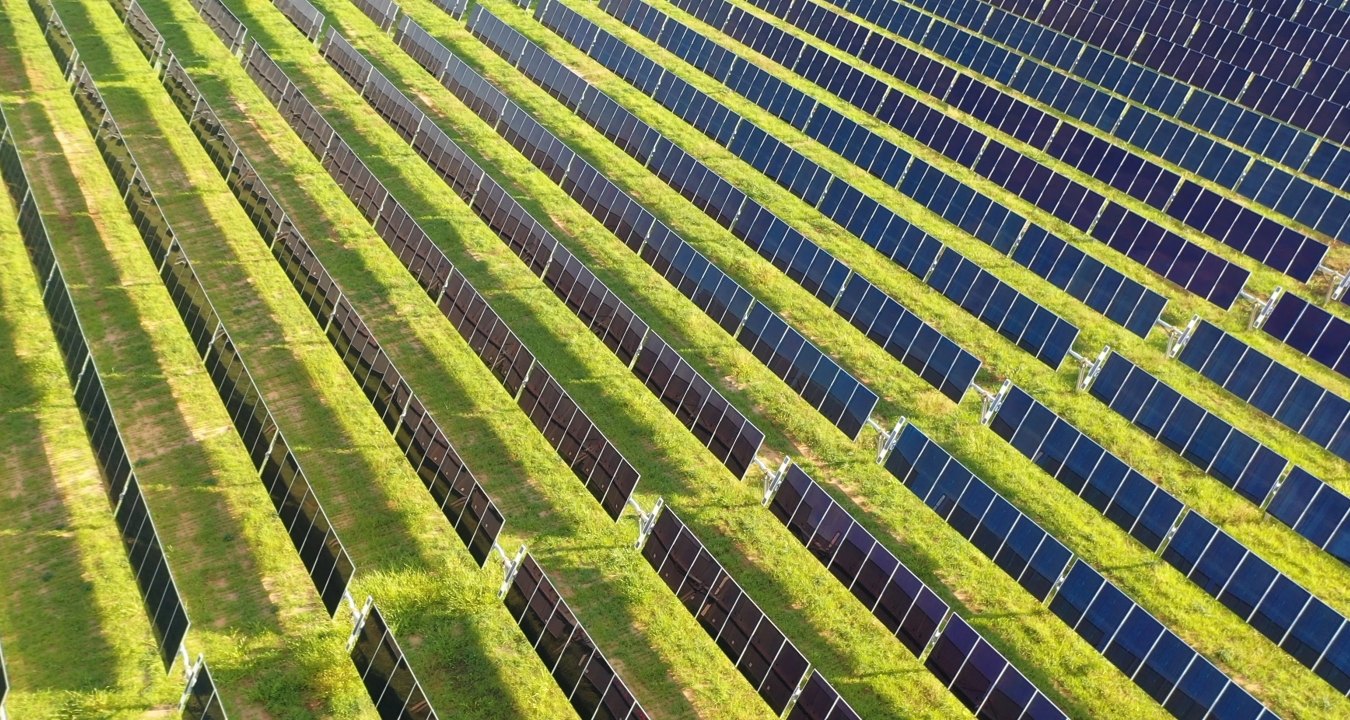 Utility-scale regenerative solar projects provide nearly 190 megawatts of clean energy and support economic and workforce development in rural Georgia communities
McCarthy Building Companies, Inc. recently completed construction on two solar projects in South Georgia for Silicon Ranch Corporation. The utility-scale solar facilities include the 107-megawatt (MWAC) Snipesville II in Jeff Davis County and the 80 MWAC Lancaster Solar in Calhoun County.
Silicon Ranch, one of the nation's largest independent power producers and operator of the country's largest agrivoltaics platform, selected McCarthy's Renewable Energy & Storage group as Engineer-Procure-Construct (EPC) contractor for both projects. Silicon Ranch funded the installations and will own and operate the arrays for the long term, a disciplined approach the company takes with every project it develops.
McCarthy hired approximately 500 craft workers to construct the two projects – the majority of whom were recruited from the local region and the military veteran community as part of McCarthy's veteran recruitment program. The projects included the installation of horizontal NEXTracker single-axis trackers supporting approximately 350,000 solar modules at Snipesville II and 260,000 modules at Lancaster.
The Snipesville II and Lancaster solar farms are part of a portfolio of projects that will provide power to Walton Electric Membership Corporation (EMC) as part of the utility's agreement to supply 100% renewable energy for Meta's (formerly the Facebook company) data center operations in Georgia. In total, Walton EMC and Silicon Ranch have executed seven contracts totaling 560 MWAC of new renewable energy generation in Georgia, catalyzing meaningful investments in seven separate rural communities across the state. 
Each solar project will generate economic and environmental benefits that present over time through critical tax revenues that benefit local schools, the generation of clean, renewable energy, and implementation of Silicon Ranch's utility-scale agrivoltaics platform, Regenerative Energy®. Under this holistic approach to solar farm design, construction, and operations, the company will keep close to 1,400 acres of solar land in South Georgia in agricultural production, employing holistic planned livestock grazing and other regenerative pastureland management practices.
"As the long-term landowner and operator of our entire portfolio, Silicon Ranch is deeply committed to the communities we call home, as well as to the marriage of solar and agriculture through Regenerative Energy, which sets a new standard of excellence for responsible design, construction, and land use management for our industry," said Reagan Farr, Silicon Ranch Co-Founder and CEO. "We are extremely grateful for our partners at Walton EMC, Meta, and McCarthy, who have helped us support economic and work force development in rural communities across the state of Georgia."
"These two Georgia solar projects employed hundreds of local skilled craft workers, military veterans and those displaced from jobs due to the pandemic and enabled them to receive the training needed to develop rewarding careers in the growing renewable energy sector," said Matt McMullan, vice president of operations for McCarthy's Renewable Energy and Storage group. "With the completion of these two solar farms, Georgia's clean energy infrastructure has expanded with the addition of 187 MWAC." 
To train entry-level laborers, McCarthy implemented its formal hands-on training program to best ensure success for workers interested in beginning and developing a long-term career in the rapidly expanding solar industry. McCarthy's accredited training program focuses on improving safety, quality and productivity through best practices and LEAN construction. Career path training includes:
Foremen development program used to develop our new field leaders and grow their careers to become General Foreman.
Mentorship training program a training program for frontline foreman and general foreman focused on teaching them to be effective trainers of craft employees.
Accredited apprentice program is the first and only accredited apprentice program in solar, working with veterans in particular to hone their skills and help them to develop a new career post-service as they re-enter civilian life.
Solar laborer program provides training to learn skills necessary to transition into general construction.
By deploying its solar project training initiative, McCarthy is overcoming the greatest challenge faced by the construction industry today and successfully training a skilled solar workforce. The program was instrumental for the construction of the Snipesville II and Lancaster solar projects, and continues on projects across the nation. 
McCarthy's Renewable Energy & Storage group is currently constructing or has completed nearly 70 utility-scale clean energy projects in communities across the country since 2010, delivering a combined capacity of more than 6.6 gigawatts (GW) of clean energy production and over 340 MW/770MWh of energy storage. Nationally, McCarthy provides EPC services on utility-scale solar projects for private solar developers and utilities, helping them deliver cost-effective clean energy to the communities they serve. 
About Silicon Ranch Corporation
Founded in 2011, Silicon Ranch is a fully integrated provider of customized renewable energy, carbon, and battery storage solutions for a diverse set of partners across North America. The company is one of the largest independent power producers in the country, with a portfolio that includes more than four gigawatts of solar and battery storage systems that are contracted, under construction, or operating across the U.S. and Canada.  Silicon Ranch owns and operates every project in its portfolio and has maintained an unblemished track record of project execution, having successfully commissioned every project it has contracted in its history. The company operates the largest utility-scale agrivoltaics portfolio in the U.S, comprising 1.2 gigawatts on 12,500 acres in 2022. In recognition of Silicon Ranch's agrivoltaics platform and its holistic approach to land management, Regenerative Energy®, Silicon Ranch was named 2020's "Most Forward-Thinking" company by Solar Power World. To learn more, visit siliconranch.com and regenerativeenergy.org and follow on Facebook, Instagram, Twitter, and LinkedIn. 
About McCarthy Building Companies
McCarthy Building Companies, Inc. is the oldest privately held national construction company in the country – with more than 150 years spent collaborating with partners to solve complex building challenges on behalf of its clients. With an unrelenting focus on safety and a comprehensive quality program that span all phases of every project, McCarthy utilizes industry-leading design phase and construction techniques combined with value-add technology to maximize outcomes. Repeatedly honored as a Best Place to Work and Healthiest Employer, McCarthy is ranked the 9th largest domestic builder (Engineering News-Record, May 2020). With approximately 3,700 salaried employees and craft professionals, the firm has offices in St. Louis, Atlanta; Collinsville, Ill.; Kansas City, Kan.; Omaha, Neb.; Phoenix; Las Vegas; Denver; Dallas, Houston; and San Diego, Newport Beach, Los Angeles; San Francisco, San Jose and Sacramento, Calif. McCarthy is 100 percent employee owned. More information about the company is available online at www.mccarthy.com or by following the company on Facebook, Twitter, LinkedIn and Instagram.