Insights
3rd Annual Construction Inclusion Week: October 16-20, 2023
This annual week-long event promotes inclusion and celebrates diversity throughout the construction industry.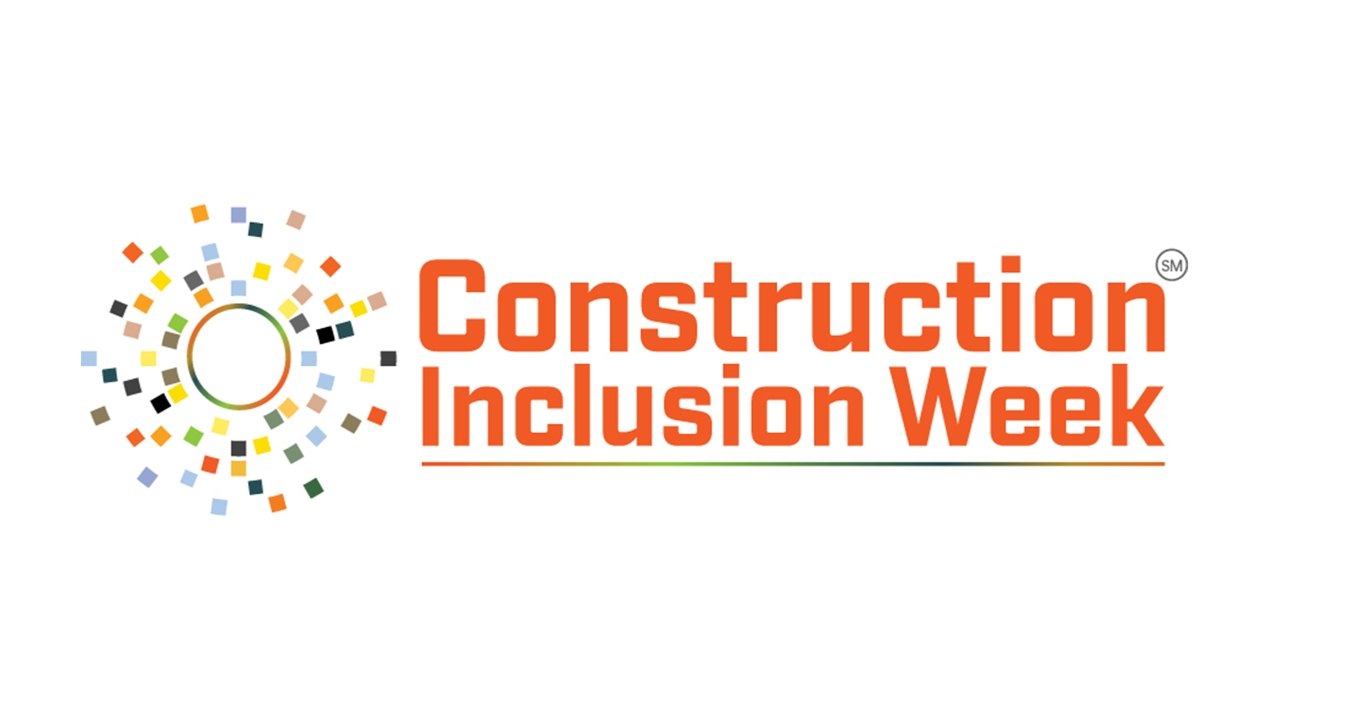 Construction Inclusion Week (CIW) 2023 is October 16-20, 2023. This annual week-long event promotes inclusion and celebrates diversity throughout the construction industry. Now in its third year, the event has grown exponentially, with over 5,000 firms registered to participate. Every state and Puerto Rico is represented in registration, as well as international firms from Canada, UAE, Peru, India, and Ghana. 
Truly Inclusive, Truly Important
Open to companies of all sizes, CIW provides educational and business resources for the construction industry, including craft and jobsite crews, office teams, and industry affiliates. The anticipated reach for 2023 is more than 750,000+ industry workers, including subcontractors, craft workers, and construction management professionals, on over 6,500 project sites nationwide.
Firms participating in Construction Inclusion Week in 2023 have access to a DEI Maturity Assessment to determine how to best leverage the Construction Inclusion Week content and resources. 
Content concentrates on five daily themes and includes robust curriculum resources, including a library of toolbox talks, table talks and discussion questions: 
Commitment & Accountability (Monday, October 16)
Belonging (Tuesday, October 17)
Supplier Diversity (Wednesday, October 18)
Workplace Culture (Thursday, October 19)
Community Engagement (Friday, October 20)
Firms can access free materials and content to increase their focus on diversity, equity, and inclusion by visiting www.constructioninclusionweek.com. Resources are flexible, allowing firms to plan activities at any scale within their organizations or projects. Video content will be shared online and via social media throughout the week. 
Keep the Conversation Going
In addition to engaging with Construction Inclusion Week content during the week, firms are encouraged to partner with local non-profits and to participate in community engagement events focused on education, wellness, and shelter initiatives encouraging firms to partner with local non-profits in their communities. Industry organizations are hosting in-person and virtual events. 
The construction industry makes impactful progress when members collaborate. Construction Inclusion Week has galvanized industry associations and organizations to run with the initiative. Fostering sustainable and measurable change requires unity, a shared focus on achieving goals, and taking bold steps. McCarthy, Mortenson, Turner Construction Company, Clark Construction Group, SmootDC, Gilbane Building Company, and DPR Construction envisioned CIW as an industry-wide effort to enhance inclusion throughout all levels, including subcontractors, trade partners, and suppliers. Dan Johnson (Mortenson) and Ray Sedey (McCarthy) are co-chairs for Construction Inclusion Week 2023. 
McCarthy is committed to fostering an inclusive workplace. Learn more about our Diversity, Equity and Inclusion initiative.