Insights
Bailey Ruff Blazes a Path to Success
One family. Four engineers. Three of them women. That's a definite source of pride for Bailey, who earned a bachelor's degree in construction engineering from Arizona State University.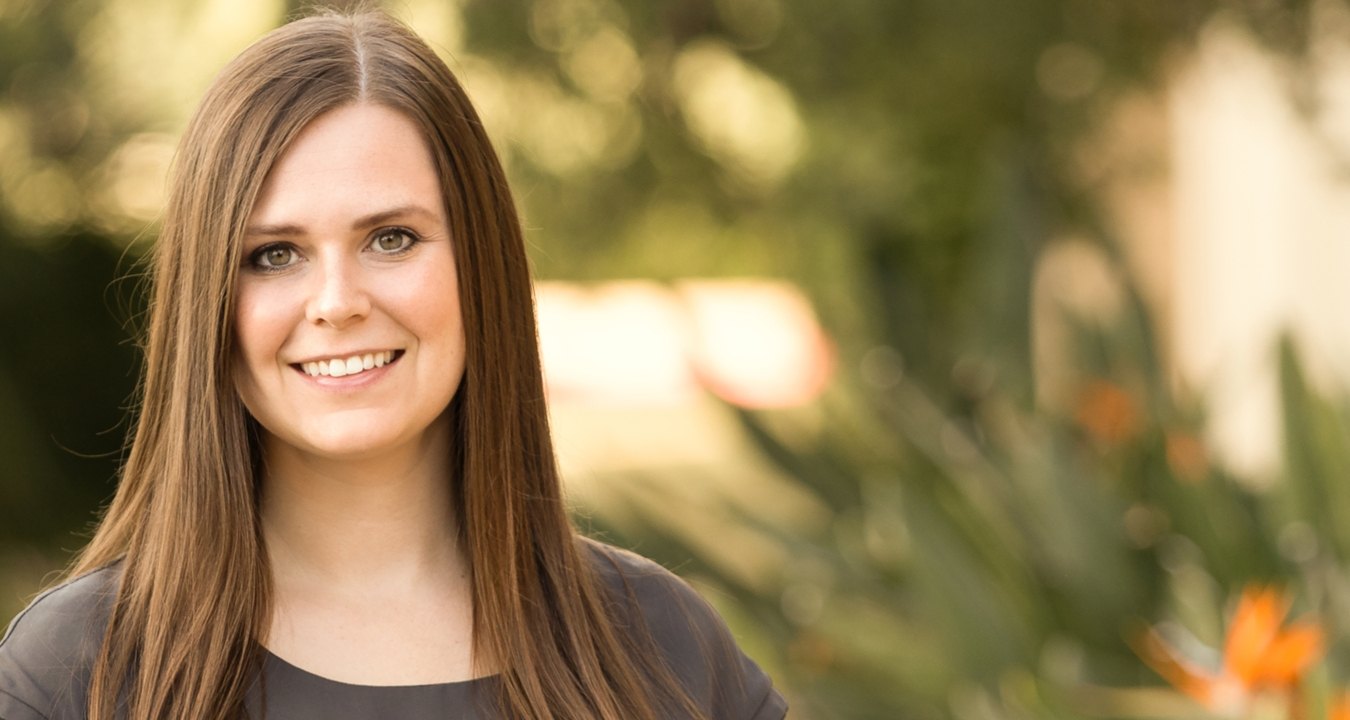 As an engineer, Jim Ruff designed a master plan for his three daughters.
"My dad always wanted us to be engineers — and I always told him 'no' as the feisty teenager that I was," said Bailey Ruff, a McCarthy Senior Project Manager in Las Vegas. "He wound up being successful in that endeavor, as much as we pushed back on him when we were kids. He is definitely very proud of us."
Bailey's dad hit the rare "three daughters as engineers" trifecta.
Bailey's sister, Miranda Ruff, was the first sister to decide to pursue engineering in college. She is a project manager with McCarthy, working on the Dream Hotel Las Vegas project in Las Vegas. Another sister, Hally, interned with McCarthy and is now an engineer with a manufacturing company.
One family. Four engineers. Three of them women. That's a definite source of pride for Bailey, who earned a bachelor's degree in construction engineering from Arizona State University.
"I just really enjoyed the hands-on feel that construction had," she said. "I didn't want to be stuck behind a desk all day or in a corporate environment. Construction has more of a laid-back feel to it.
"You feel like you can easily build relationships with people while building some really cool projects."
Bailey's technical skills, talent and leadership have led to five promotions in eight years at McCarthy.
"I felt like I was given a lot of opportunity throughout my career to be successful," she said. "Being successful in my projects was recognized —and that's why I got promoted."
Bailey talked about a time in the not-too-distant future when women in construction wouldn't be considered such a specialized category.
"I don't think that what sets me apart from other people is being a woman," Bailey said. "I am a woman and I'm good at my job, but I think people see me first as a project manager. Once you earn the trust and respect of your team, I don't think they view you as one thing or another."
WHY JOIN MCCARTHY?
When Bailey was at ASU, she did four internships. None were with McCarthy.
"The students who I looked up to when I was in college wound up working at McCarthy, and they had nothing but good things to say about the McCarthy culture and the benefits," said Bailey, who had actual jobsite experience with other companies and still took that leap of faith based on what she'd heard from her friends and her own research.
Bailey also got some welcome career insight from one of her ASU professors.
"She told me when you're looking at companies, look at their upper management and see if you see any women," Bailey explained. "I looked at the McCarthy org charts and noticed women in meaningful roles. That made a huge impact on my decision to join McCarthy."
THE PERCENTAGE OF WOMEN IN CONSTRUCTION IS ON THE RISE
As a result, Bailey has always sought out mentoring opportunities through outreach programs. She enjoys being part of the McCarthy Partnership for Women, a company employee resource group, and is active in the National Association of Women in Construction (NAWIC).
"It's fun to inspire a younger generation of women to let them know they can be successful in this career as well," Bailey said. "I have been well supported throughout my career, and I want the same thing for them."
However, a recent Washington Post story noted that while roughly 4 percent of construction trade workers are women, women in the overall construction workforce are at an all-time high of 14 percent.
Bailey and many others are trying to keep those numbers increasing.
"It's not always very easy to see yourself as somebody working in construction, because you can't be what you don't see," she said. "We do a lot of outreach at McCarthy to high school students and middle schools to help kids see that being a woman in construction is a viable career path and one that can be successful for them, whether they want to go to college or not."
MCCARTHY PARTNERSHIP FOR WOMEN PLAYS A KEY ROLE
"It's such a differentiator for McCarthy," she said. "It's not really something that other companies are offering."
Bailey will never forget her own recruiting success story.
A high school senior on one of Bailey's McCarthy jobsite tours later majored in construction engineering at the University of Nevada Las Vegas.
The two ran into each other again at a local career fair.
"She walked right up to McCarthy's booth and handed in her resume," Bailey said. "It's funny when you see these efforts come full circle. She remembered McCarthy and wanted to work for us because of the jobsite tour we offered during Women in Construction Week with McCarthy Partnership for Women. It inspired her.
"It's rare that you ever get to hear about payout like that, most of the time the impact you have on students is unseen."
SHINING BRIGHT IN VEGAS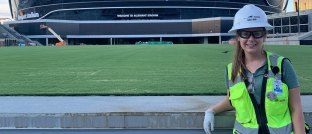 Bailey played an integral role on the Mortenson McCarthy Joint Venture team at Allegiant Stadium, home of the NFL's Las Vegas Raiders and the location for Super Bowl LVIII in 2024.
That role included overseeing complex elements for the $1.5 billion project, from managing the 28,000-ton steel package to designing and building the stadium's unique rolling field tray system.
It is one of only two such systems in the country (the Arizona Cardinals had the first one).
"The field tray was really my baby from start to finish," Bailey explained. "The day it moved for the first time was awesome, but also such a relief. You've got 19 million pounds sitting on 540 wheels powered by 72 1-horsepower motors rolling on 13 rails. When you plug it in and push the button, you sure hope it moves."
That incredible Allegiant Stadium construction experience is one that will stick with her — and many others — forever.
"Anything is possible," she said. "The fact we completed that design-build project in 40 months — almost a year and a half faster than they completed the SoFi stadium in L.A. ­— if you get everybody going in the same direction and you have the top talent in the nation, you can achieve things that nobody thought was possible."
FAMILY TIME
Bailey and her husband Jon met through the engineering program at ASU. He's also had a successful career at McCarthy building the Circa Resort, Palms Resort, and TopGolf in Las Vegas. They are proud parents of an 18-month-old daughter.
"That trip into motherhood was a new one, so I was able to lean on other women partners at McCarthy for help with that," said Bailey, whose career plans came together after volunteering with Habitat for Humanity as a high school senior in her hometown of Walla Walla, Wash.
A retired engineer named Peggy working with Habitat for Humanity helped nurture the seed originally planted by Bailey's father.
Jim Ruff's engineering job took the family to the Netherlands twice while Bailey was growing up. She and her sisters learned to speak Dutch, which they still use on occasion when they want their conversations to remain private.
With dad, they can always talk about engineering – or anything else.
"He's very proud of all of us," Bailey said of herself and her engineering sisters. "I guess he got his way after all."
Learn more about working at McCarthy. Explore open positions and how we support our team members.