Insights
CU Denver Taps M
c

Carthy to Build New Engineering, Design & Computing Building
Construction currently is slated to begin early 2023 and complete in academic year 2024-2025.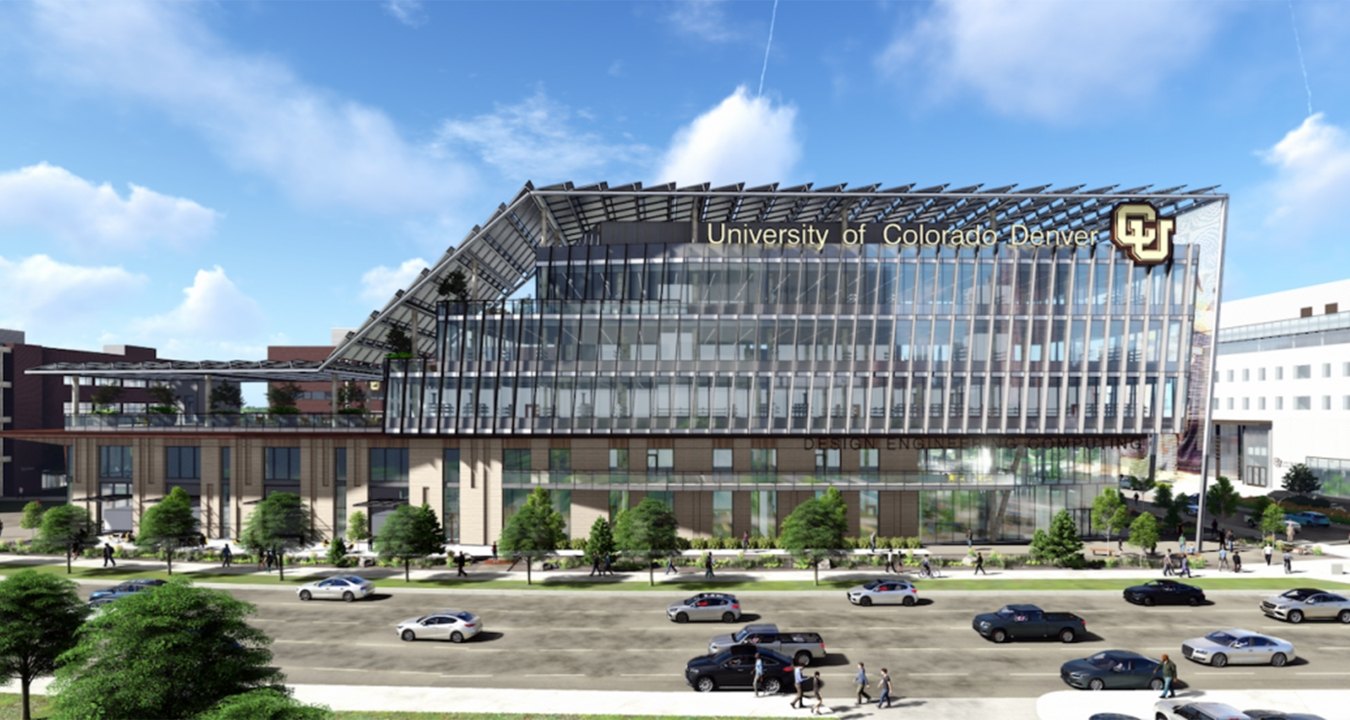 The University of Colorado Denver has selected McCarthy Building Companies to construct the university's new engineering, design and computing building in partnership with SmithGroup and JLL. This leading-edge facility on the downtown campus will not only transform the Speer Boulevard corridor but also will serve to help develop a more equitable engineering education and workforce talent pipeline.
"CU Denver is truly our neighbor as our offices are just on the other side of Speer Boulevard from the campus," said Joe Brunsman, senior vice president and business leader of the Colorado office of McCarthy Building Companies. "In coordination with our design partners at SmithGroup, we are incredibly supportive of the school's vision for engaging students campus-wide in its design, building and marketing aspects. This really will be a first-of-its-kind opportunity and we can't wait to get underway."
CU Denver first announced plans to pursue the new engineering, design and computing building in October of 2021. Construction currently is slated to begin early 2023 and complete in academic year 2024-2025. In addition to housing the College of Engineering, Design and Computing (CEDC) and leveraging computing and technology initiatives campus-wide, the building will serve as the anchor of an open innovation district, as outlined in CU Denver's 2030 Strategic Plan. This district will cultivate new technology, partnerships, programming, diverse talent, and in-demand jobs, all in one hub located in the heart of downtown Denver. 
Martin Dunn, dean of CU Denver's College of Engineering, Design and Computing, said the building will be a gamechanger for the CEDC and university by serving students with cutting-edge facilities that support computing and design-oriented curricula and pedagogy. "This is essential as technology is changing faster than ever, and industry is asking engineers to do new types of work that require increased creativity, teamwork, and collaboration across disciplines," Dunn said. "It will also amplify our research in important areas like artificial intelligence, cybersecurity, and robotics, where emerging technologies are transforming health, construction, manufacturing, cities, and space."
McCarthy will be partnering with design firm SmithGroup on the CU Denver project. Both companies are well-known for their experience in the higher education space, including significant work with higher education engineering laboratories and related spaces across the nation.
"This project is destined to be transformative for not only the university but the community at large," said Carlos Diaz, project director for McCarthy. "We look forward to the innovation and collaboration with our partners to complete this state-of-the-art facility, and we are honored to be involved."
###
About McCarthy Building Companies
McCarthy Building Companies, Inc. is the oldest privately held national construction company in the country – with more than 150 years spent collaborating with partners to solve complex building challenges on behalf of its clients. With an unrelenting focus on safety and a comprehensive quality program that span all phases of every project, McCarthy utilizes industry-leading design phase and construction techniques combined with value-add technology to maximize outcomes. Repeatedly honored as a Best Place to Work and Healthiest Employer, McCarthy is ranked the 8th largest domestic builder (Engineering News-Record, May 2021). With approximately 3,700 salaried employees and craft professionals, the firm has offices in St. Louis, Atlanta; Collinsville, Ill.; Kansas City, Kan.; Omaha, Neb.; Phoenix; Las Vegas; Denver; Dallas, Houston; and San Diego, Newport Beach, Los Angeles; San Francisco, San Jose and Sacramento, Calif. McCarthy is 100 percent employee owned. More information about the company is available online at www.mccarthy.com or by following the company on Facebook, Twitter, LinkedIn and Instagram.