Insights
South Mountain Community College in South Phoenix Completes Construction
The project features approximately 34,000 square feet of expansion and renovation to the campus' existing Life Science and Physical Science buildings.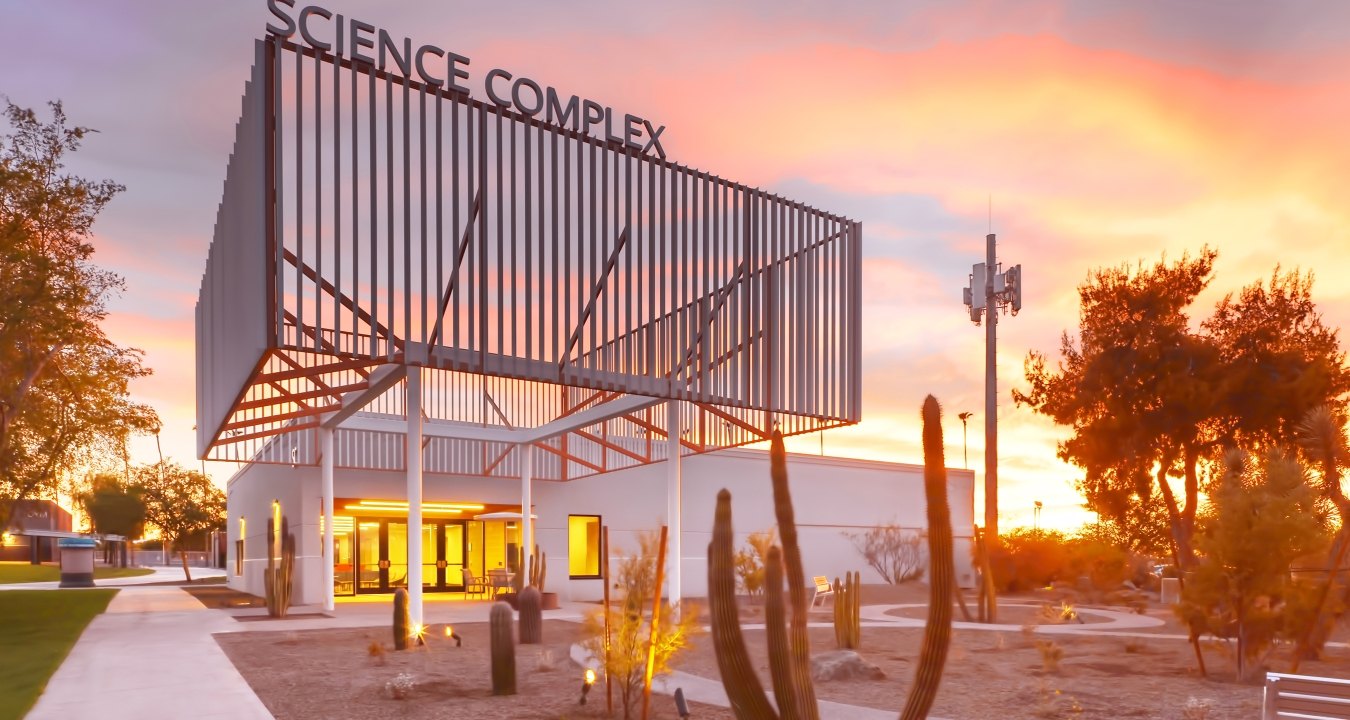 McCarthy Building Companies has completed construction of the $13.6 million, state-of-the-art Science Complex project at South Mountain Community College (SMCC), which includes a new 19,000-square-foot Physical and Life Science building and a complete renovation of two existing buildings. The Science Complex will begin its STEM programs and laboratory sessions in the spring of 2023.
The project, located at 7050 S. 24th St. in Phoenix, features approximately 34,000 square feet of expansion and renovation to the campus' existing Life Science and Physical Science buildings. The existing, structurally sound skeletons of two renovated buildings were utilized to stay within the project's budget and to complete the project faster.
The Science Complex features a variety of new and updated science laboratories, lab support space, a new cadaver lab, faculty offices and informal learning spaces. The cadaver lab represents a much-needed addition to the facility for faculty and students pursuing degrees in the health-care field.
"Our students deserve a space to pursue their dreams of becoming engineers, scientists and medical professionals," said SMCC President Dr. Shari Olson. "The community in South Phoenix needed this new facility, and we're bringing it to them with the latest technology and labs to help students pursue their desired careers."
As part of the renovation, new structural connections were made to join the two existing Physical Science and Life Science buildings and the botanical garden was relocated. This fusion of the two buildings and the addition of the new building creates the new SMCC Science Complex, which aims to attract and prepare future STEM students and will serve the 5,000 students on campus.
"McCarthy values STEM education programs and having the opportunity to be part of making this project a reality in South Phoenix is something we're all very proud of," said Mike Gonzalez, vice president of McCarthy Building Companies Education group. "Thanks to the extensive collaboration with SMCC and its program end-users, the designer and our trade partners, we found solutions to challenges and this remarkable new Science Complex is being delivered earlier than planned to help more SMCC students pursue their dreams."
Gensler served as the design architect and Architect of Record on the project. The new SMCC Science Complex features the new classroom technology and labs by integrating a "forward-thinking" floorplan and a contemporary look with lab support areas, faculty offices and creative learning spaces.
"We are proud to have an impact on the next generation of STEM leaders in our community with the completion of the new Science Complex," said Martha dePlazaola Abbott, principal and managing director at Gensler Phoenix. "The design of the new building enhances the on-campus learning experience with high-functioning classroom spaces and adjacent areas to foster connections and collaboration."
Major trade partners on the project included Urban Energy Solutions Inc., S&H Steel, Wholesale Floors, SKF Tile & Stone, Gothic Landscape, Marks Valley Grading and Kinkaid Civil Construction.
McCarthy also worked closely with SMCC on the launch of its Construction Trades Institute in fall 2020, which offers students a one-semester certificate in framing and carpentry, electrical or plumbing trades. The collaboration aims to increase the number of skilled craft professionals seeking work in construction within our state. According to Build Your Future Arizona, a project of the Greater Phoenix Chamber Foundation, 228,000 craft professionals will be needed in Arizona by December 2024 and craft professionals will make and average of $4,803 more annually than recent college graduates.
About Gensler
Gensler is a global architecture, design, and planning firm with 50 locations across Asia, Europe, Australia, the Middle East, and the Americas. Founded in 1965, the firm serves more than 3,500 active clients in virtually every industry. Locally focused and integrated into the community, the Phoenix office is 70 design professionals strong and growing into a resilient and diverse practice to meet the needs of our dynamic economy. Guided by determined optimism, we believe the power of design can spark positive change and create a future that promotes equity, resilience, and wellbeing for everyone.
About McCarthy Building Companies 
McCarthy Building Companies, Inc. is the oldest privately held national construction company in the country – with more than 150 years spent collaborating with partners to solve complex building challenges on behalf of its clients. With an unrelenting focus on safety and a comprehensive quality program that span all phases of every project, McCarthy utilizes industry-leading design phase and construction techniques combined with value-add technology to maximize outcomes. Repeatedly honored as a Best Place to Work and Healthiest Employer, McCarthy is ranked the 8th largest domestic builder (Engineering News-Record, May 2022). With approximately 3,700 salaried employees and craft professionals, the firm has offices in St. Louis, Atlanta; Collinsville, Ill.; Kansas City, Kan.; Omaha, Neb.; Phoenix; Las Vegas; Denver; Dallas, Houston; and San Diego, Newport Beach, Los Angeles; San Francisco, San Jose and Sacramento, Calif. McCarthy is 100 percent employee owned. More information about the company is available online at www.mccarthy.com or by following the company on Facebook, Twitter, LinkedIn and Instagram.