Insights
Parkway Partnership: 6 Benefits of Collaborative Delivery for Parkway Schools
For most students, summer break is a welcome respite from early-morning alarms, bumpy bus rides and pop quizzes. 
By

Chris Nisbet
Project Director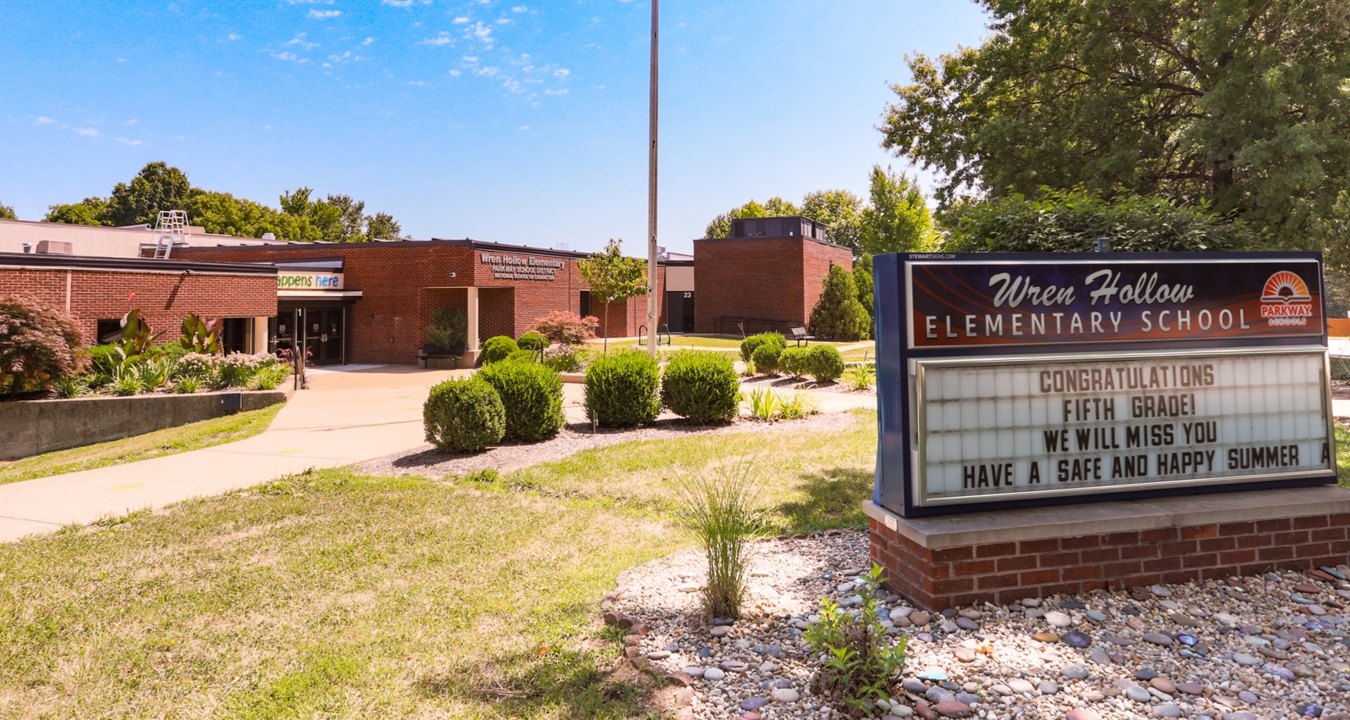 Collaborative Project Delivery Accelerates Summer School Construction
For most students, summer break is a welcome respite from early-morning alarms, bumpy bus rides and pop quizzes. 
For the McCarthy project teams overseeing an array of construction projects for Parkway Schools in the St. Louis metro area, summer break is "go time." During this 10-week period, we're challenged to complete assignments that range from replacing roofs and parking lots to renovating classrooms and adding new secure entry vestibules.
The work is part of a comprehensive maintenance and repair program that kicked off in early 2019 and will wind down by the end of 2022. In total, McCarthy will complete facility enhancements at 28 school buildings operated by Parkway, one of the largest school districts in the region, with more than 17,000 students.
The logistical complexities of constructing these parallel projects have been compounded by the unexpected curveballs of COVID-19, supply chain issues, material cost increases and an unusually tight labor market.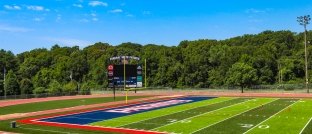 Thankfully, Parkway had the foresight to engage McCarthy as construction manager at risk (CMAR). It's the first school district in the St. Louis region to use this collaborative project delivery method since a Missouri statute first approved CMAR as a procurement alternative for public entities in 2016. With CMAR, a single entity (McCarthy) provides professional services and acts as a consultant to Parkway throughout each project's design development and construction phases.
See more Education projects by McCarthy.
Collaborative Project Delivery In Action
Here are six ways that this collaborative approach delivers value to Parkway and enhances the project's overall success.
1. Early involvement connects the dots.
Because McCarthy is actively engaged during the early design phase of each project, our team can build strong relationships with project stakeholders—from school administrators and staff to the multiple architect teams hired to design individual projects. We also establish strong alliances with the Authorities Having Jurisdiction (AHJ) and building code inspectors in each municipality where projects reside. These efforts enable consistent communication and coordination across the multi-phased, multi-building program.
Early involvement also means McCarthy's preconstruction team can develop accurate cost estimates for approval by the Parkway Board of Education shortly after each design is completed. As a national CMAR builder for school districts, our comprehensive project knowledge ensures these estimates reflect a complete scope of work.   
2. Flexibility to meet changing program needs.
With boots on the ground at each active jobsite across Parkway's 68-square-mile district, McCarthy is able to mobilize to meet changing program needs quickly. On-site supervision at every project site also ensures that student safety remains our highest priority.
This agility has been essential throughout the quickly evolving COVID-19 pandemic. In addition, when St. Louis County building codes changed in the summer of 2021, McCarthy paused all projects with building additions to assess the modifications and adjust our staffing approach.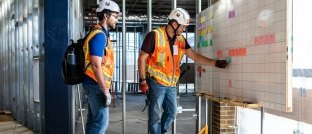 3. The ability to accommodate larger projects.
The CMAR role also allows McCarthy to complete larger construction projects that extend beyond the conventional 10-week construction schedule. Our experience in planning construction programs on fully active student campuses allows the district to efficiently complete projects that otherwise would have extended across multiple summers.
This year, we're installing an underground storm shelter and building seven new tennis courts at Parkway North High School, a project that will require a total of 13 months to complete. We're also constructing extensive building additions at Parkway South High School, Northeast Middle School and Fern Ridge High School.
4. Ingenuity in engaging project partners.
None of these projects would be possible without the expertise and commitment of skilled project partners such as mechanical contractors, electrical contractors and roofers.
In recognition of the workforce challenges that many of these firms are currently experiencing, we opted to divide project scopes into several smaller work packages so that the workload would be more manageable for these small businesses to undertake. This strategy has helped keep projects on schedule and ensure taxpayer money is spent wisely in support of local trade contractor businesses.
5. Opportunities to save Parkway money.
Efficiencies in planning, project management and implementation have generated direct cost savings that are returned to Parkway to reinvest in future facility programming.
Our team has already given back over $2 million from the projects that have been completed, and we're projecting to save Parkway more than $4 million by the time all work concludes. These rebates help Parkway demonstrate financial stewardship to the taxpayers who are funding the bond issue projects.
6. Investing in the future.
Because McCarthy's national headquarters is located in the Parkway School District, and the district has educated so many of our own family members, we're thrilled to have the opportunity to serve future generations through our work. 
We're also honored to help Parkway students discover and pursue STEM careers. Through our volunteer efforts and sponsorship of the district's annual STEM Fest, students and their families can explore the breadth of STEM opportunities: from coding and programming robots to designing and building with recyclables.
For us, it's always fulfilling to invest in our communities and the future construction workers who will keep them strong and vibrant.
Learn more about McCarthy's innovative ways of managing complex construction projects in a variety of industries. Sign up to receive McCarthy Insights by email. 
About the Author
As a Project Director in McCarthy's Central Region, Chris Nisbet oversees project teams to coordinate and integrate estimating, scheduling, value analysis, construction planning and project implementation. With a specialization in education projects, he has spent the majority of his 30-year career developing strong team relationships on complex projects. In total, Chris has participated in more than $1.2 billion of completed construction projects across the U.S.