Insights
Hispanic Heritage Month: Highlighting the Impact of Our Partners
As we continue our celebration of Hispanic Heritage Month (Sept. 15-Oct. 15), we are proud to share the thoughts and insights of several partners who continue to make a significant impact in their various jobs and roles across the company.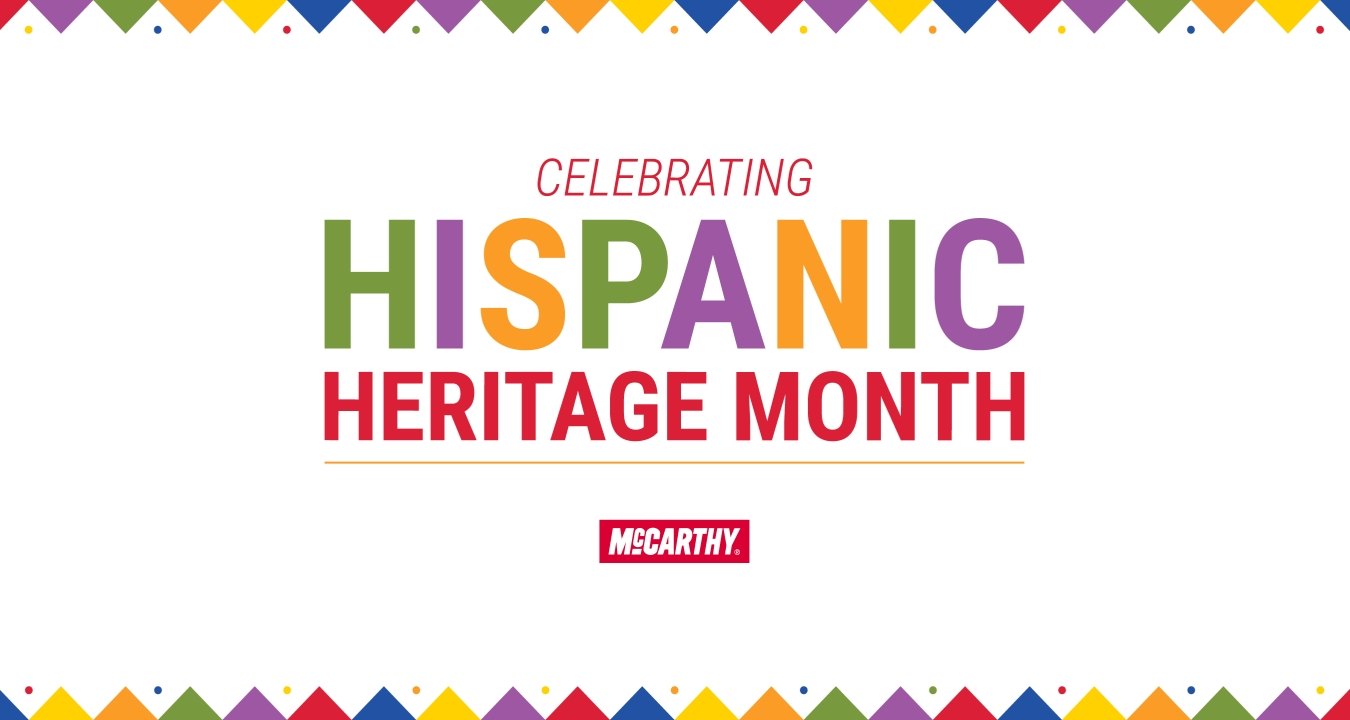 SELENA NEVEL
Senior Project Engineer, Southwest Region                                                                                 Lea en Español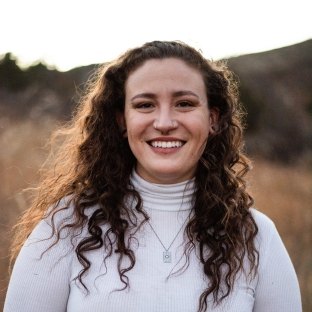 Get to know Selena: I'm from Bangor, Maine and was the youngest of four children in a military family that moved roughly every two years. I graduated from Northern Arizona University with a Bachelor of Science in Environmental and Sustainable Studies with an emphasis in Global Sustainability. 
Q: What has been one of the most meaningful or impactful community service projects you have been involved in? Why? 
A: In college I was part of a project where we built a sustainable greenhouse at the Sustainable Living & Urban Garden. Prior to construction, we consulted with local indigenous people to learn about the materials we were using. It was a beautiful experience to learn how they have used these materials for ages — and to learn about the significance of each material and process. The greenhouse was then used to provide free, healthy produce to the community. There is such limited access to healthy food, and creating a free place to grow produce to give to our neighbors made it an extremely meaningful project for me. 
---
RICARDO SANDOVAL
National Recruiter, Corporate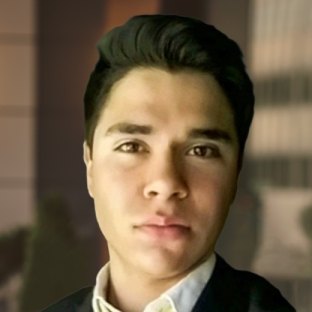 Get to know Ricardo: I am a first-generation college graduate from Texas A&M University. I was born in Chicago and went to high school in the Dallas suburb of Wylie. I have three brothers and a mom I love very much; we are a very close family. Football, family and my mom played a big role in shaping me to be the person I am today. I live life with a lot of passion and heart, and am very proud of my Hispanic heritage. 
Q: How do you invest in your own growth and learning? How do you make time for this? 
A: I read business articles on various media platforms and stay up to date with the news on a local, national and global scale while also keeping close tabs on the economy and market trends. You make time for what matters and is important to you. 
---
LAILA AUDELO
Preconstruction Manager, Northern Pacific Region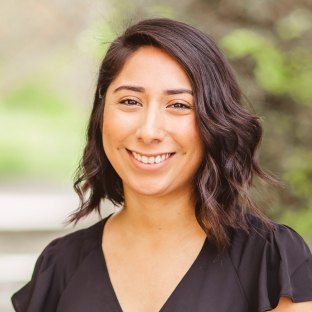 Get to know Laila: It takes a village to raise a child and my village was my dad, grandma and my aunts. I was raised in the abundantly mixed cultures of Southern California — which also meant an abundance of amazing food choices. My family is originally from Oaxaca, Mexico and I feel very connected to my roots there thanks to my family's many stories and memories. 
Q: What has been one of the most meaningful or impactful community service projects you have been involved in? Why? 
A: The most meaningful community service project I've been a part of has been building tiny homes for unhoused youth in Oakland. The organization behind that effort is Youth Spirit Artworks (YSA), which responded to the dire need for youth housing by engaging in a 10-year community organizational campaign to create "100 Homes for 100 Homeless Youth" in the East Bay Area. It meant a lot to me to be able to contribute in the community I live in — and I appreciate the mission that YSA has to empower and transform young lives through art jobs and training. 
---
KAYLANI YOCOM
Assistant Project Manager, Southern Pacific Region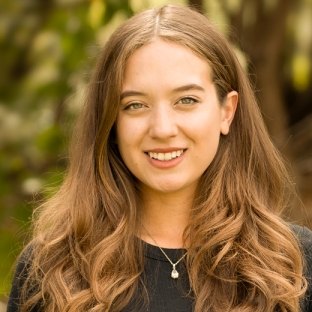 Get to know Kaylani: With two sisters, lots of cousins, a bunch of aunts and uncles — you know, a big family. My mom is one of 10 siblings and my grandparents moved from Juarez, Mexico to El Paso, Texas. Those summers I spent with them left a lasting impression on me. I spent time cooking with my grandma, hanging out with my family and playing with my cousins. It's always been all about "family first" for me. 
Q: Innovation is one of McCarthy's key imperatives. Can you share a specific example of how you have inspired innovation within your team? 
A: Saydra Alvarez, who is the Assistant Project Manager, and I realized how important it is to create a dynamic learning environment. We decided to make our internship program in Las Vegas more comprehensive and open to everyone, regardless of their department. We came up with this immersive program that included speaker sessions with people from different backgrounds and departments. The goal was to inspire new ideas and encourage collaboration between different parts of the company. This not only helped interns understand the company better but also made it easier for ideas to flow between departments. Additionally, we organized an event where our interns could talk to senior leaders. We wanted to bridge the gap between different levels of the company and make everyone feel included. Interns had the chance to share their thoughts directly with senior leaders and show that their contributions were important, no matter their position. Our efforts really paid off. Interns were excited about our company's focus on learning, and they said that exposure to different perspectives helped them come up with new ideas.  
---
CRUZ ESTEBAN
Assistant Superintendent, Central Region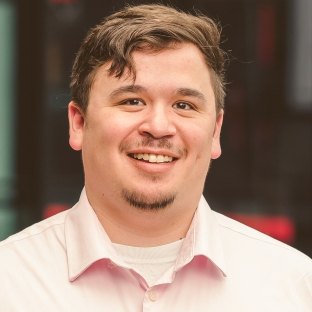 Get to know Cruz: I was born and raised in Kansas City, Mo. My grandparents emigrated from San Francisco Del Rincon, Guanajuato, Mexico before my dad was born — and he is the youngest of six children. Many of my early memories revolve around being at my grandmother's house helping her cook in the kitchen and going for walks with my grandfather. 
Q: Why is it important for you to be an inclusive leader? 
A: I always bring everything back to food from my grandma's kitchen. You can't have a well‑balanced and healthy meal without a variety of spices and flavors. Too much or too little salt, spice or sugar could make the meal unappealing.
---
DIEGO HERRERA
Senior Project Engineer, Southern Region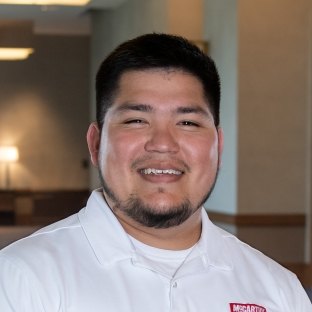 Get to know Diego: Thanks to my father, I've been in the construction industry since I was in middle school and my passion for it has never stopped growing. Working in the field during the hot Texas summers pushed me to obtain my bachelor's degree in mechanical engineering a the University of Houston. I now focus on being the best version of myself for my team, my family and the people that surround me. 
Q: Innovation is one of McCarthy's key imperatives. Can you share a specific example of how you have inspired innovation within your team? 
A: I have inspired innovation with my team by sharing how I gained my knowledge. I challenge them to go out to the field and seek answers from the craft workforce. The craft have the field knowledge that my team needs to incorporate in work plans, RFIs, and scheduling. I also participate in Labor Forecasting, scheduling meetings and make sure to voice my ideas. At the beginning it can be intimidating, but the best advice I received is "Don't be afraid," which has given me the confidence I have now. 
Interesting in joining our diverse and highly-skilled team? Explore open positions with McCarthy Building Companies to build your construction career with us!