Insights
M
c

Carthy Breaks Ground for Extensive Expansion and Renovation for Saint Luke's East Ambulatory Surgery Center
Highlight is the 62,000-square-foot vertical addition above existing facility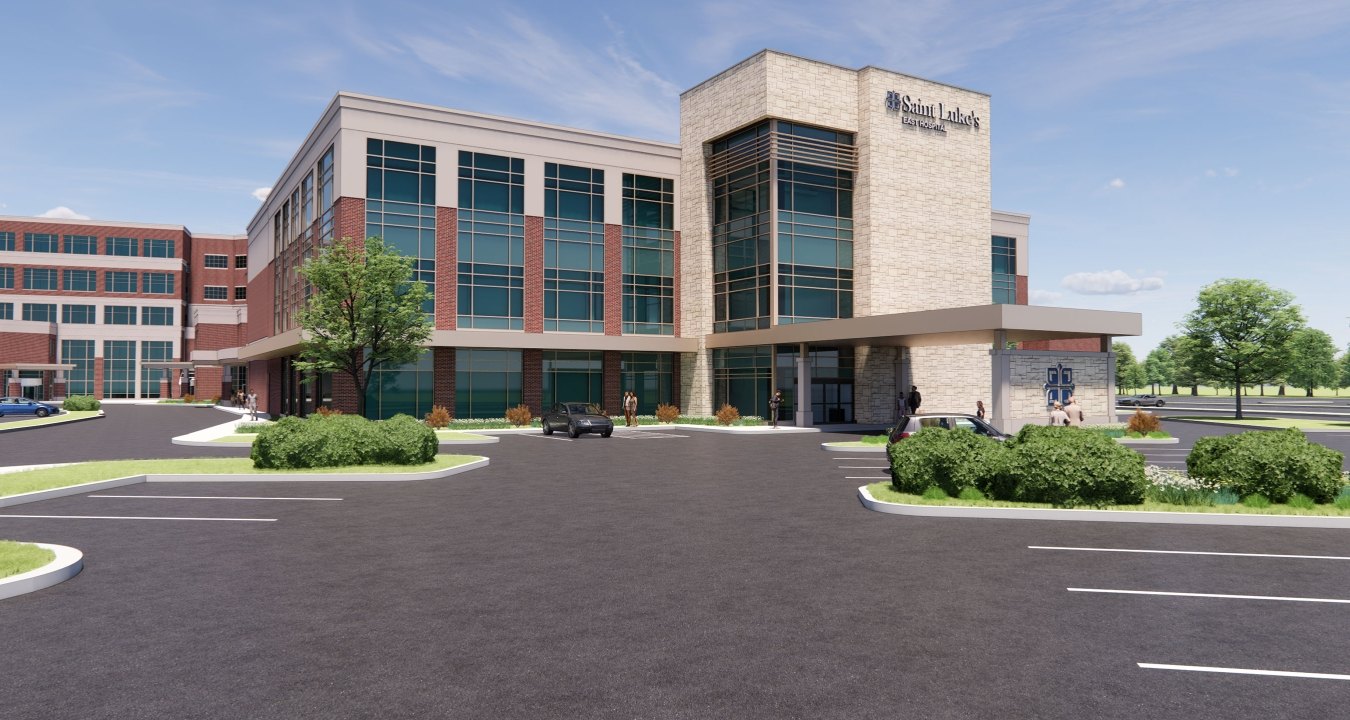 McCarthy in Kansas City recently broke ground on the 113,913-square-foot expansion and renovation of Saint Luke's East Ambulatory Surgery Center in Lee's Summit, Missouri. The ambulatory surgery center was founded in 2006 to meet the growing needs of Eastern Jackson County. Located at 120 NE Saint Luke's Blvd., it is part of Saint Luke's Health System. 
The $52 million project will create the additional space needed to enable off-site medical-related services to move back onto the main East campus. Work includes both the renovation of the existing two-story, 52,000-square-foot ambulatory surgery center and clinical space, as well as building a new 62,000-square-foot third floor addition above the existing facility. 
"This is not just an expansion of space. It's an expansion of the excellent services we provide our patients," said Bobby Olm Chipman, CEO of East and South Region of Saint Luke's Health System. "This is our next step in that growth and our ongoing work to meet the community's needs. This groundbreaking reflects our singular mission — we are the best place to get care and the best place to give care. And we are excited to build on the great care we provide to patients in this community in this comfortable and inviting space."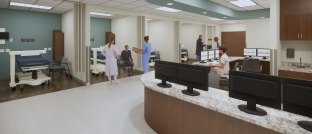 Located in a separate building, the ambulatory surgery center and clinical space is connected to the three-story hospital. Both facilities will continue serving patients and visitors throughout construction.
"While the surgery center and clinical space originally had been designed to accommodate a vertical expansion, it is always challenging to build above an existing structure, especially when that expansion is built above a surgery center that continues to operate without disrupting patient care," said Seth Kelso, market leader for McCarthy Building Companies in Kansas City. 
Scheduled to complete at the end of 2024, the project is utilizing a collaborative project delivery approach known as Construction Manager at Risk (CMAR). The CMAR method is used by state, local and private entities to ensure firm pricing and alignment of scope and budget throughout the project, as well as to allow for earlier bid packages for procurement to help mitigate ongoing supply chain and cost escalation risks. Ultimately, CMAR better positions the team to deliver a project to the owner on- schedule and in-budget.
McCarthy, which has had a growing presence in Kansas City for the past 10 years, is a leading national healthcare construction manager. Over the past century, the company has built more than 1,000 significant healthcare facilities and renovated thousands more. McCarthy is consistently ranked as a top firm in Engineering News-Record's (ENR) general construction and healthcare construction categories, as well as a top construction firm in Modern Healthcare and Building Design+Construction's Top 100 Healthcare Sector Contractors and CM Firms. 
About Saint Luke's East Hospital 
Saint Luke's East Hospital, a member of Saint Luke's Health System, was founded in 2006. Since the hospital's opening, Saint Luke's East has experienced consistent growth each year to ensure it continues to meet the needs of Eastern Jackson County. Saint Luke's East earned a five-star rating by the Centers for Medicare and Medicaid Services based on quality measures, including safety, effectiveness, and patient experience. The hospital has been recognized by U.S. News & World Report and received The Joint Commission's Advanced Certification for Total Hip and Knee Replacement. Saint Luke's East Hospital was also named as one of U.S. News & World Report's Best Hospitals in Maternity in its inaugural list.
Saint Luke's Health System consists of more than 16 hospitals and campuses and more than 200 primary care and specialty offices treating patients in 65 specialty services across 67 counties in Missouri and Kansas. Founded as a faith-based, not-for-profit organization, Saint Luke's is committed to the highest levels of excellence in health care and the advancement of medical research and education. Follow Saint Luke's Health System: Facebook, Twitter, YouTube, Instagram, LinkedIn 
About McCarthy
McCarthy Building Companies, Inc. is the oldest privately held national construction company in the country – with nearly 160 years spent collaborating with partners to solve complex building challenges on behalf of its clients. With an unrelenting focus on safety and a comprehensive quality program that span all phases of every project, McCarthy utilizes industry-leading design phase and construction techniques combined with value-add technology to maximize outcomes. Repeatedly honored as a Best Place to Work and Healthiest Employer, McCarthy is ranked the 19th largest domestic builder (Engineering News-Record, May 2022). With approximately 6,000 salaried employees and craft professionals, the firm has offices in St. Louis; Atlanta; Collinsville, Ill.; Kansas City, Kan.; Omaha, Neb.; Phoenix; Las Vegas; Denver; Austin, Channelview, Dallas, and Houston, Texas; and San Diego, Newport Beach, Los Angeles, San Francisco, San Jose and Sacramento, Calif. McCarthy is 100 percent employee owned. More information about the company is available online at www.mccarthy.com or by following the company on Facebook, Twitter, LinkedIn and Instagram.