Insights
Five Key Takeaways from the 2022 DBIA Conference & Expo
With a record number of more than 2,000 attendees, this year's DBIA Conference and Expo brought excitement and momentum to its audience.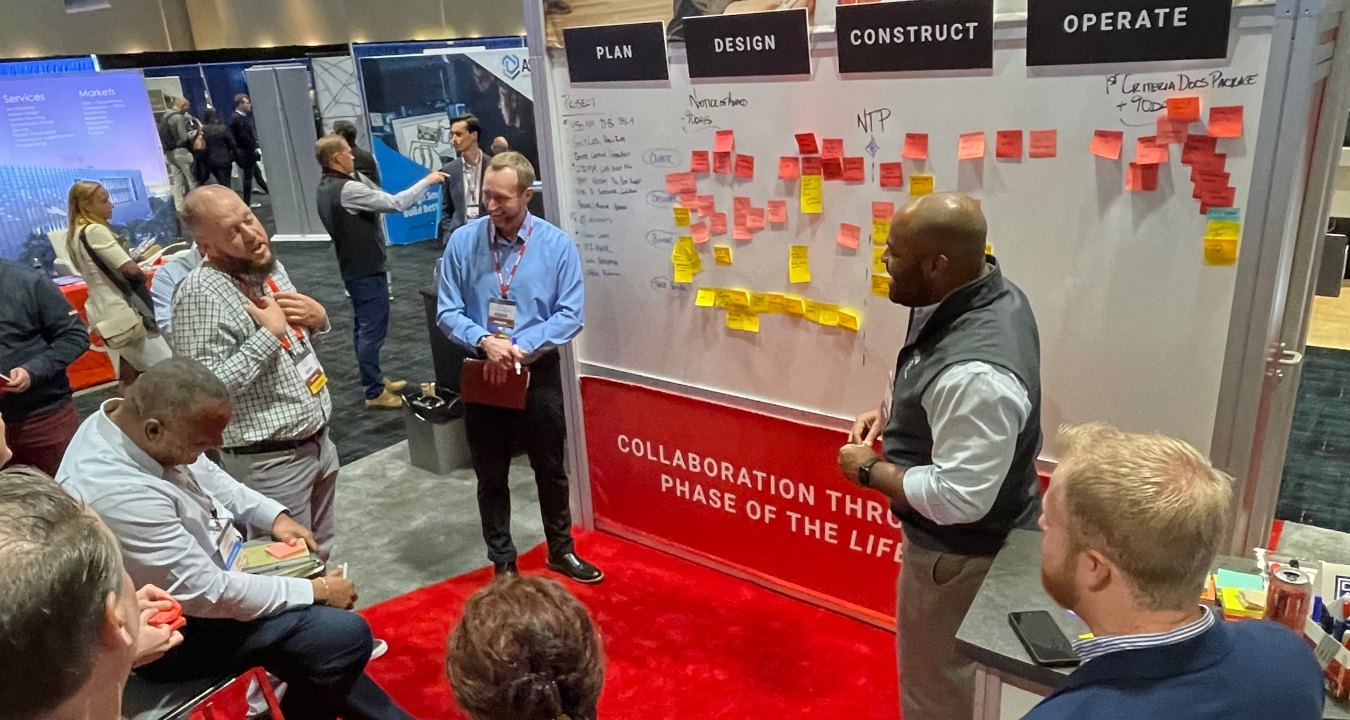 The DBIA Conference and Expo held Nov. 2-4, 2022, in Las Vegas provided a unique opportunity for McCarthy, A/E/C industry professionals and owners to come together on a national level to engage, connect and learn more about "design-build delivery done right."  
Discussion topics included some of the most collaborative, innovative and efficient projects throughout the country. Here are five key takeaways our team gathered from another educational and informative DBIA conference. 
DBIA Conference and Expo 2022 Key Highlights
1. Virtual Design & Construction (VDC) Plays an Important Role in Design-Build Delivery  
Successful VDC execution is all about people, process and technology alignment to guide project stakeholders through digital transformation. Integrating digital tools with stakeholder goals and digital processes are crucial to VDC weaving together the needs of the entire project team. Taking advantage of connecting technology to human tasks throughout the project life cycle allows for streamlined design-build delivery.  
At McCarthy, we have implemented an "Integrated Virtual Builder" approach to VDC: 
Full team engaged and committed to "building virtually before we build physically." 
Collaboration-focused approach from project start integrating people, process and technology with all project stakeholders included to drive best-in-class project delivery through unified digital tools. 
Enable and empower our project partners to leverage best-in-class technology solutions to drive value and outcomes by focusing on operational excellence and client focus. 
2. High-Performing Teams Play to Their Strengths and Role Players 
Building a high-performing team from the start focused on aligned goals, objectives and outcomes is crucial for "design-build done right." Team interaction has a strong impact on project success – and playing to the team's strengths adds to successful collaboration, innovation and efficiency. In addition, including role players such as design integrators or VDC managers will help the team understand how to leverage their services and as a result, drive efficiency.  
3. Trust, Transparency and Flexibility are Critical 
Trust, transparency and flexibility are crucial to team success and effective decision-making in design-build delivery. Sessions at the DBIA Conference & Expo focused on navigating mistrust and ways to build and maintain trust on the team. Speakers at these sessions also discussed how to effectively work through issues when they evolve during the project life cycle.  
4. Visual Planning = Next-Level Planning 
Visual planning can be a powerful strategy throughout the project life cycle for integrating team collaboration to streamline efforts. This includes things like pull-planning sessions or digital Mural boards. It's important to have a single source of truth – an important reference point where documents live and are available immediately to all team members, keeping the team transparent throughout the project and avoiding data siloes where team members aren't collaborating.  
5. Teaming Agreements: Build the Foundation of Trust from the Start 
Teaming agreements must be in the design-build contract from the start to ensure all stakeholders are bought-in with shared risk and responsibilities. Having a teaming agreement allows everyone to be held accountable and execute on the contract effectively.  
2022 DBIA Conference and Expo By-the-Numbers
With more than 2,000 attendees, this year's DBIA Conference and Expo brought excitement and momentum to its audience. The education this conference brings is important, as design-build delivery is projected to account for 47 percent of U.S. projects by 2025. Everyone who attended the conference walked away with resources their teams can implement to win and deliver successful design-build projects. Reach out to our design-build team resources to learn more about our approach or how we can work with you on your next project! 
Interested in learning more about McCarthy's design-build expertise? Get in touch.