Insights
M
c

Carthy Named Among Top 100 Healthiest Workplaces in America
This national awards program honors people-first organizations that prioritize the well-being of their employee population.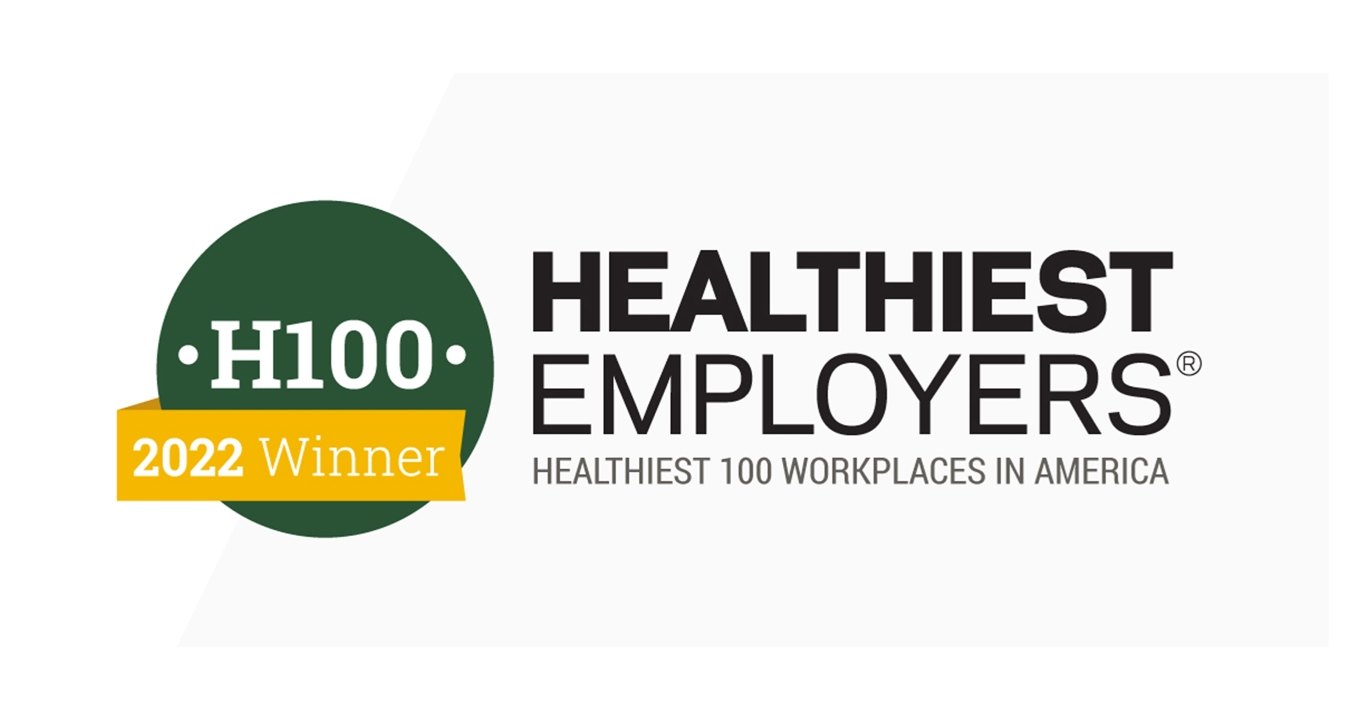 McCarthy Holdings, Inc., one of the nation's largest 100 percent employee-owned construction companies, was recently recognized among the 2022 Healthiest 100 Workplaces in America. This national awards program honors people-first organizations that prioritize the well-being of their employee population. Companies on the Healthiest 100 Workplaces list are selected because of their commitment to workplace wellness and exceptional health and benefits offerings.  
Becoming One of America's Healthiest Places to Work
The comprehensive McCarthy health and wellness program offers employees and family members access to a wide variety of resources to support physical, emotional and financial well-being. Designed to be customizable based upon personal/family needs and goals, the national program is supported by regional wellness champions across the organization. More than 86 percent of employees participate in the voluntary program.  
"McCarthy is 100 percent employee-owned and our holistic approach to wellness aligns directly with our core values and commitment to support our partners and their families," said Kristyn Cantu, Director of McCarthy's Total Rewards program. "As a national construction company, safety has always been our top priority, and for us this extends to overall health, wellness, and psychological safety. We're proud to offer many benefits and programs to help to make wellness part of our employees' everyday lives, today and into the future."  
McCarthy Employee Health and Wellness Programs
In addition to offerings for medical, dental and vision, and Total Rewards, the firm's approach to wellness extends well beyond that – from chronic condition management, support navigating healthcare options, managing financial planning, and helping children who have challenges at school. A few additional highlights include: 
Award-winning Genuine Care mental health awareness program established to help break the stigma surrounding mental health and better meet the needs of employees, craft workforce and families. In 2022, the firm is expanding its employee assistance program (EAP) offering to provide care for emotional and mental health how, when, and where our employees and their families need it through enhanced coaching, therapy and self-care resources. An interactive online wellness portal offers educational resources and wellness incentives to make participation easy and engaging, including medical premium reductions. 
Financial coaching and resources  
Local wellness activities and events to support personal goals and help build healthier communities 
Local volunteer opportunities through McCarthy's Heart Hats programs, which support our communities  
Healthiest 100 applicants were evaluated across six key categories: Culture and Leadership, Foundational Components, Strategic Planning, Communication and Marketing, Programming and Interventions, and Reporting and Analytics. Completed assessments were ranked with the proprietary Healthiest Employers Index, a 1-100 rubric for wellness programming. The survey is scored and powered by Springbuk, a health intelligence platform that simplifies data-driven decision-making with an intuitive user experience, predictive modeling, and curated action steps.  
On behalf of all our employee-owners, we'd like to congratulate all Healthiest 100 winners for their commitment to health and wellness. Take a moment to see all the honorees. 
Interested in a career with McCarthy? Search open positions at McCarthy offices across the country. 
About McCarthy Holdings, Inc. 
McCarthy Holdings, Inc. is the oldest privately held national construction company in the country – with nearly 160 years spent collaborating with partners to solve complex building challenges on behalf of its clients. McCarthy Holdings, Inc. is comprised of McCarthy Building Companies, Inc. and Castle Contracting, LLC. Repeatedly honored as a Best Place to Work, McCarthy is ranked the 19th largest domestic builder (Engineering News-Record, May 2022). With approximately 6,000 salaried employees and craft professionals, the firm has offices in St. Louis; Atlanta; Collinsville, Ill.; Kansas City, Kan.; Omaha, Neb.; Phoenix; Las Vegas; Denver; Austin, Channelview, Dallas and Houston, Texas; and San Diego, Newport Beach, Los Angeles, San Francisco, San Jose and Sacramento, Calif. McCarthy is 100 percent employee owned.