Insights
M
c

Carthy Selected as Finalist for Two Procore Groundbreaker Awards
McCarthy is a finalist in the Project Excellence and Excellence in Safety categories.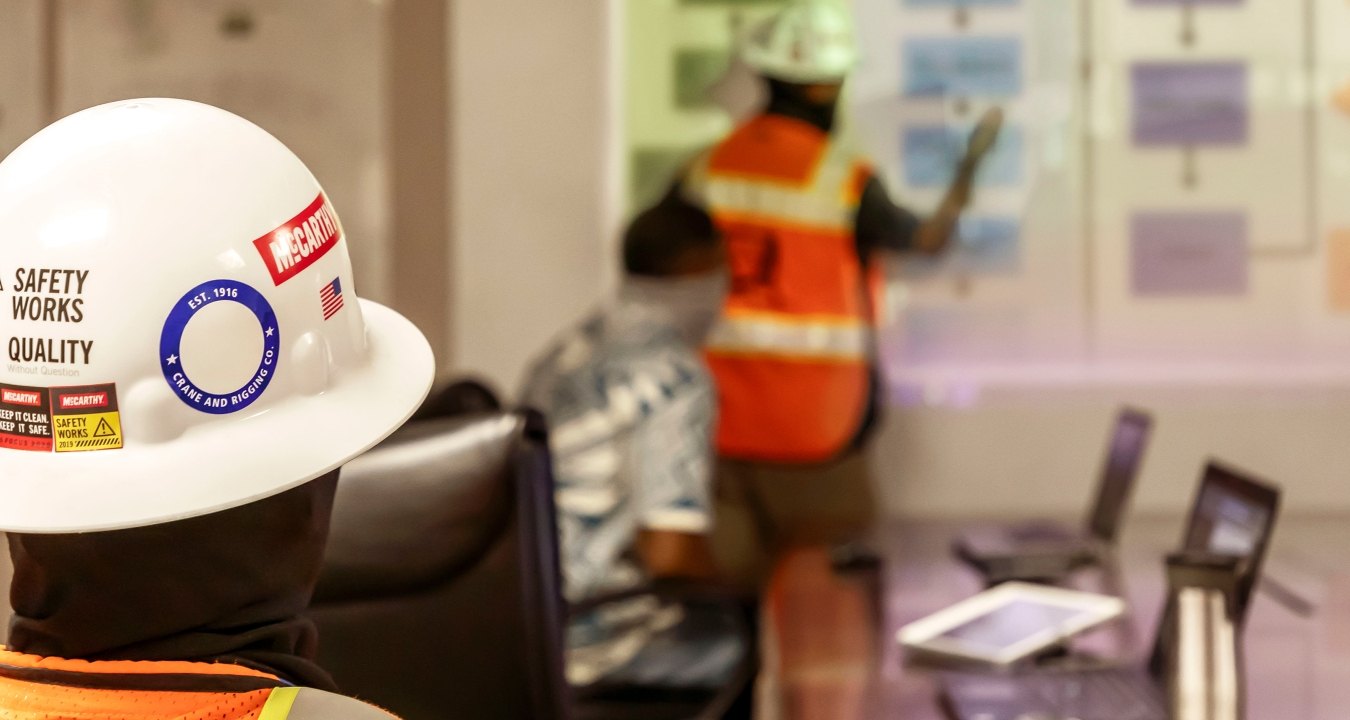 Excellence in Safety
The excellence in safety award celebrates the company or project that represents the pinnacle of safety performance in the construction industry. McCarthy believes that in order to be the best builder in America, it must be the safest builder in America. Everything must start with safety in order to build an embedded culture of safety. Beginning with the most senior executives, all levels of leadership are committed to a relentless and steadfast focus on communicating the value of safety, ensuring all employees understand their obligation to be safe for each other, their families and themselves.
Safety requires continuous improvement and a desire to always raise the bar. At McCarthy, zero is the only acceptable number of injuries.
Throughout 2020, McCarthy implemented a number of initiatives to improve safety:
Genuine Safety Moments: All company meetings, whether on jobsites or in offices, begin with a brief safety conversation to reinforce that safety always comes first.
Keep it Clean Keep it Safe Program: Focused on raising awareness and improving overall housekeeping on projects, the program improves safety when navigating jobsites or offices and helped the company more rapidly respond to the COVID-19 pandemic.
Genuine Care Program: A new integrated approach to breaking the stigma surrounding mental health to better meet the needs of employees, the craft workforce and their families.
Virtual Safety Onboarding Program: McCarthy made its safety onboarding program virtual, making it simpler and more efficient to onboard new employees within their first 30 days while ensuring they understand McCarthy's safety culture and program.
McCarthy's executive leaders and employees remain committed to exploring new and innovative ways to improve safety and send every employee home safely at the end of the day.
Congratulations to all the Groundbreaker finalists for their dedication to moving the construction industry forward!
About McCarthy
McCarthy Building Companies, Inc. is the oldest privately held national construction company in the country – with more than 150 years spent collaborating with partners to solve complex building challenges on behalf of its clients. With an unrelenting focus on safety and a comprehensive quality program that span all phases of every project, McCarthy utilizes industry-leading design phase and construction techniques combined with value-add technology to maximize outcomes. Repeatedly honored as a Best Place to Work and Healthiest Employer, McCarthy is ranked the 13th largest domestic builder (Engineering News-Record, May 2021). With approximately 5,000 salaried employees and craft professionals, the firm has offices in St. Louis; Atlanta; Collinsville, Ill.; Kansas City, Kan.; Omaha, Neb.; Phoenix; Las Vegas; Denver; Dallas, Houston; and San Diego, Newport Beach, Los Angeles, San Francisco, San Jose and Sacramento, Calif. McCarthy is 100 percent employee owned. More information about the company is available online at www.mccarthy.com or by following the company on Facebook, Twitter, LinkedIn and Instagram.