Insights
M
c

Carthy Celebrates Inaugural Construction Inclusion Week
McCarthy recently joined the construction industry to celebrate the first national Construction Inclusion Week.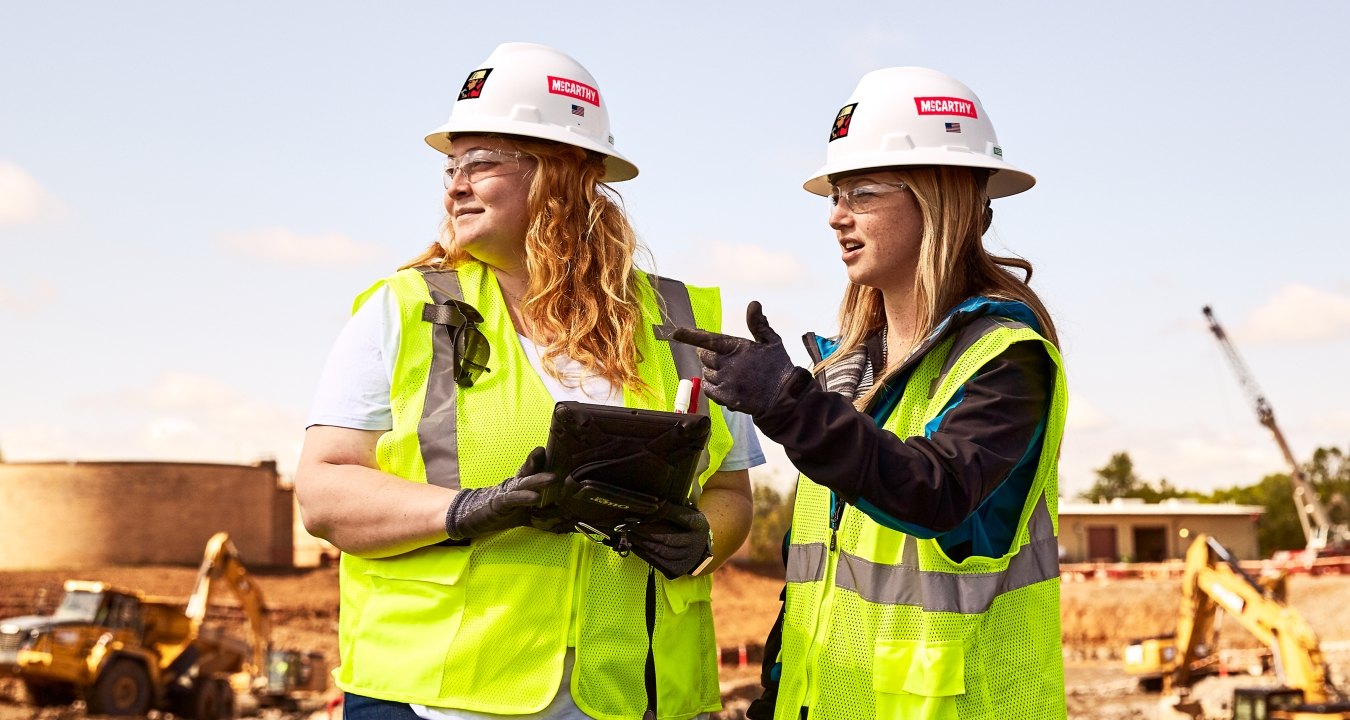 McCarthy recently joined the construction industry to celebrate the first national Construction Inclusion Week. Recognized from Oct. 18-22, Construction Inclusion Week is the industry's first effort to harness the collective power of general contractors, specialty contractors, trade partners, suppliers and community organizations to build awareness around diversity, equity and inclusion in the construction industry.
In 2020, McCarthy partnered with five other construction companies -- Clark Construction, DPR, Gilbane, Mortenson, and Turner -- to establish the Time for Change consortium. Together, the group committed to advancing diversity, equity and inclusion across the construction industry. One of the group's first efforts was the creation and launch of Construction Inclusion Week.
Building a More Equitable Future for the Construction Industry
"The Time for Change consortium has the ability to truly lead our industry's approach and commitment to diversity, equity and inclusion," said Kamecia Mason, McCarthy Vice President Diversity, Equity and Inclusion. "Launching Construction Inclusion Week was a significant milestone of which we can all be proud."
The consortium developed a library of resources, including guided toolbox talks, video resources, webinars and other activities that companies or teams could use throughout the week. More than 1,100 construction industry firms in North and Central America signed up to participate and access the materials.
The overall theme of the week, "Building the Foundation for Inclusion," was supplemented by daily themes essential to expanding diversity, equity and inclusion in the construction industry. The featured themes were leadership, commitment and accountability, unconscious bias, supplier diversity, jobsite culture and community engagement. All materials and recordings from the week are available on the Construction Inclusion Week website.
Throughout the week, McCarthy participated on jobsites and in offices across the country. Some of the many activities included:
Kickoff events at jobsites and offices
Live webinars and virtual panel discussions
Supplier Diversity open house events
Local community outreach activities
McCarthy Pioneers the "Culture of Care" 
As a 100 percent employee-owned company, McCarthy is committed to sustaining a culture that delivers a great experience for everyone with a long history of supporting inclusion in the construction industry. In 2019, Forbes named McCarthy one of the nation's top 500 best employers for diversity and in 2020, McCarthy became one of the first large national general contractors to formally commit to the Associated General Contractors of America Culture of CARE pledge.
"The high level of participation and engagement from our McCarthy employee-owners and workforce during our first Construction Inclusion Week was inspiring," Kamecia Mason said. "Our commitment to diversity, equity and inclusion empowers each of us to reach our full potential. With the support of McCarthy's entire leadership team, we are continuing to take important steps as a company and industry to become more inclusive."
###
About McCarthy
McCarthy Building Companies, Inc. is the oldest privately held national construction company in the country – with more than 150 years spent collaborating with partners to solve complex building challenges on behalf of its clients. With an unrelenting focus on safety and a comprehensive quality program that span all phases of every project, McCarthy utilizes industry-leading design phase and construction techniques combined with value-add technology to maximize outcomes. Repeatedly honored as a Best Place to Work and Healthiest Employer, McCarthy is ranked the 13th largest domestic builder (Engineering News-Record, May 2021). With approximately 6,000 salaried employees and craft professionals, the firm has offices in St. Louis; Atlanta; Collinsville, Ill.; Kansas City, Kan.; Omaha, Neb.; Phoenix; Las Vegas; Denver; Dallas, Houston; and San Diego, Newport Beach, Los Angeles, San Francisco, San Jose and Sacramento, Calif. McCarthy is 100 percent employee owned. More information about the company is available online at www.mccarthy.com.