Insights
M
c

Carthy Selected to Build $400 Million Battery Materials Plant in St. Louis
Expected to be the first commercial-scale LFP battery materials manufacturing plant in the United States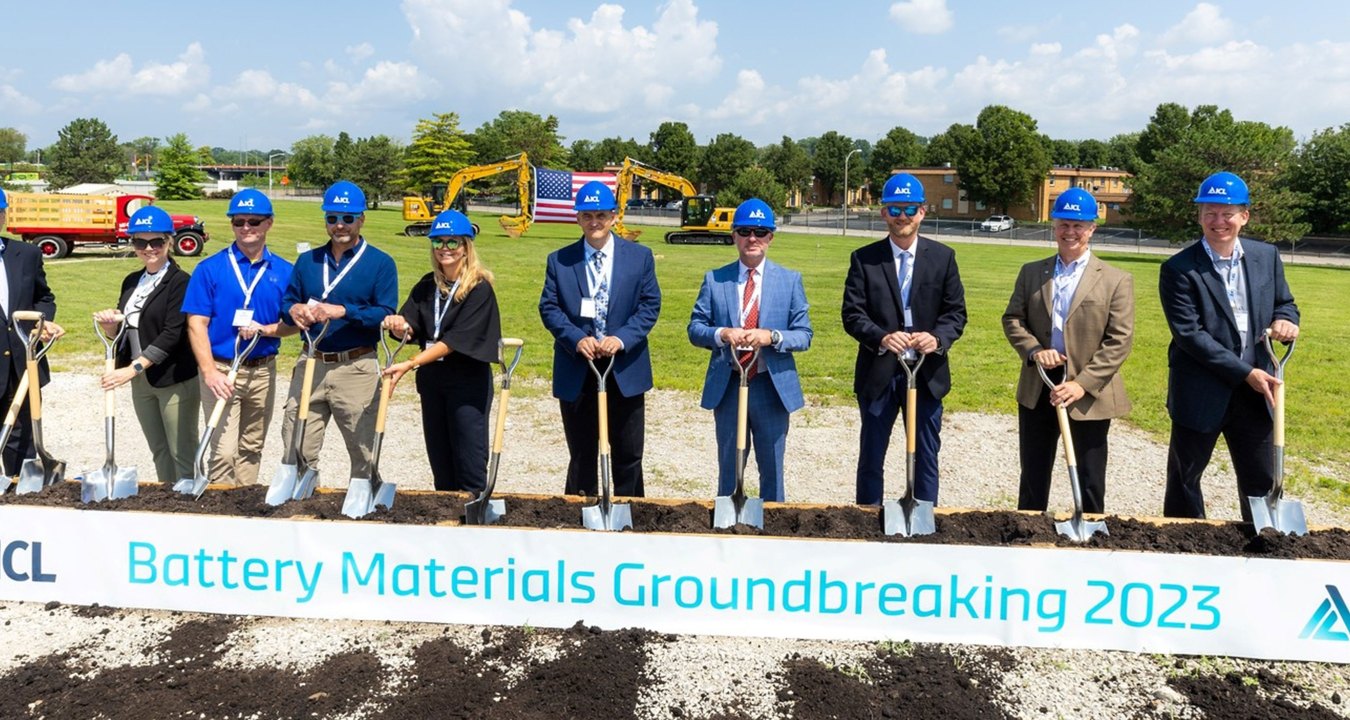 McCarthy has been selected by ICL (NYSE: ICL) (TASE: ICL), a leading global specialty minerals company, to build a $400 million state-of-the-art lithium iron phosphate (LFP) battery materials manufacturing plant in St. Louis. The new facility is expected to be the first commercial-scale LFP battery materials manufacturing plant in the United States and will serve as the foundation for ICL's global battery materials business. 
Powering the Energy Transition
The 140,000-square-foot battery materials plant is expected to produce 30,000 metric tons for use in batteries that can store energy needed to run electric vehicles, charging stations or on the electric grid. ICL's investment in the plant was augmented by a $197 million grant from the U.S. Department of Energy. 
"McCarthy is proud to partner with ICL in supporting our nation's path to sustainable energy production and the ever-growing demand for clean energy industries," said Kristyn Newbern, Director of Project Development at McCarthy. "Partnering with ICL to build this facility in our hometown is especially significant as part of our longstanding commitment to our community, as well as a testament to our strength in building advanced technology and manufacturing facilities." 
Supporting St. Louis's Economic Development
The new plant will be located on ICL's existing Carondelet campus in St. Louis, which is recognized by the Justice40 initiative as a disadvantaged community. In addition to creating 800 to 900 union construction jobs, the new facility is estimated to create 150 high-paying union and professional jobs for ICL. 
According to ICL's press release, "LFP is one of the fastest-growing sectors of the battery industry, as this technology offers superior safety at a lower cost and with a longer life. By 2031, E Source forecasts global demand for iron phosphate-based cathode active materials will reach more than 3 million tons, for a market value of more than $40 billion, due to a shift toward the safer and lower-cost cathode materials used in more affordable EVs and in energy storage solutions. The new facility represents a significant expansion of ICL's energy-storage portfolio and demonstrates the company's commitment to developing high-quality specialty projects for agriculture, food, energy and industrial applications." 
The new ICL plant reinforces McCarthy's leading role in economic development and job growth in redeveloping the City of St. Louis. McCarthy's work includes nearly $3 billion in new construction, including the $400 million plant for ICL, $1.7 billion Next NGA West, the $616 million Washington University School of Medicine Neuroscience Research Building, and the 16-story inpatient hospital tower at Barnes-Jewish Hospital. 
 About McCarthy
McCarthy is the oldest privately held national construction company in the country – with nearly 160 years spent collaborating with partners to solve complex building challenges on behalf of its clients. With an unrelenting focus on safety and a comprehensive quality program that span all phases of every project, McCarthy utilizes industry-leading design phase and construction techniques combined with value-add technology to maximize outcomes. Repeatedly honored as a Best Place to Work and Healthiest Employer, McCarthy is ranked the 19th largest domestic builder (Engineering News-Record, May 2023). With approximately 7,000 salaried employees and craft professionals, the firm has offices in St. Louis; Atlanta; Collinsville, Ill.; Kansas City, Kan.; Omaha, Neb.; Phoenix; Las Vegas; Denver; Austin, Channelview, Dallas, and Houston, Texas; and San Diego, Newport Beach, Los Angeles, San Francisco, San Jose and Sacramento, Calif. McCarthy is 100 percent employee owned. More information about the company is available online at www.mccarthy.com or by following the company on Facebook, Twitter, LinkedIn and Instagram. 
About ICL 
ICL Group is a leading global specialty minerals company, which creates impactful solutions for humanity's sustainability challenges in the food, agriculture and industrial markets. ICL leverages its unique bromine, potash and phosphate resources, its global professional workforce, and its sustainability focused R&D and technological innovation capabilities, to drive the company's growth across its end markets. ICL shares are dual listed on the New York Stock Exchange and the Tel Aviv Stock Exchange (NYSE and TASE: ICL). The company employs more than 12,500 people worldwide, and its 2022 revenues totaled approximately $10 billion.