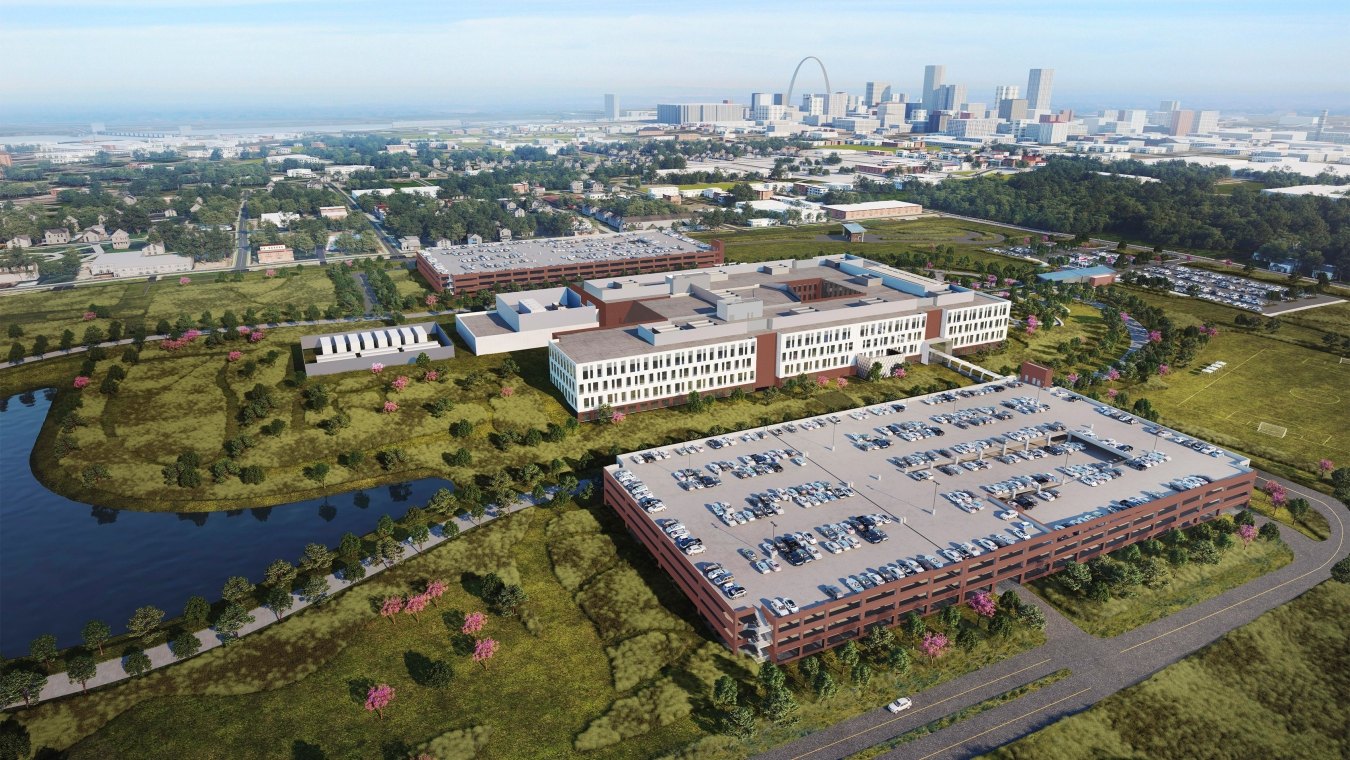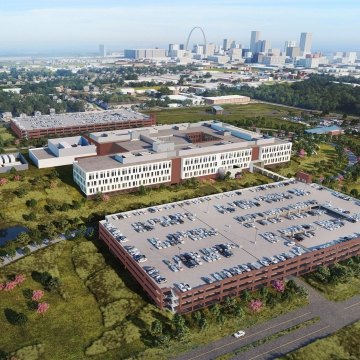 Our Work
National Geospatial-Intelligence Agency West Facilities
St. Louis, MO
Project Stats
Client
U.S. Army Corps of Engineers
Project Status
In Progress
Markets
The new $1.7 billion National Geospatial-Intelligence Agency (NGA) West Facilities campus, being built on a 97-acre site in the St. Louis Place neighborhood at Jefferson and Cass Avenues, will replace the current NGA facility located south of downtown in a century's old building. In addition to the main operations building, the new campus includes two parking garages, a visitor control center, remote inspection facility and a central utility plant. Construction is expected to be complete in 2024 and the campus will be operational in 2026. 
NGA has had a significant presence in St. Louis for seven decades and currently employs more than 3,000 local employees. The decision to build at a new location in St. Louis was announced in June 2016 and is the largest federal investment in St. Louis history. 
Benefits of the new campus are expected to include environmental, cost and policy advantages; expanded partnerships with universities and innovative, technology-based companies; an enhanced ability to recruit new employees; and proximity to NGA's data facilities and current and future workforce. 
Architect
Gensler 
Etegra, Inc. (associate architect; consultant) 
Trade Partners
Castle Contracting (site work) 
HDR, Inc.  
Thornton Tomasetti (structural and ATFP consultant) 
Sachs Electric Company (electrical subcontractor) 
SWT Design (landscape design consultant) 
Simpson, Gumpertz & Hegar (building envelope consultant) 
Pangea Group (misc surveying and QC subcontractor) 
Icon Mechanical (mechanical sub) 
International Parking Design, Inc. (parking structure design consultant) 
Introba, Inc. (MEP design consultant) 
Code Consultants, Inc. (Fire and Life Safety)