Insights
M
c

Carthy's Allen Lusk: Living the Dream – One Jobsite at a Time
McCarthy is committed to delivering a great experience for everyone.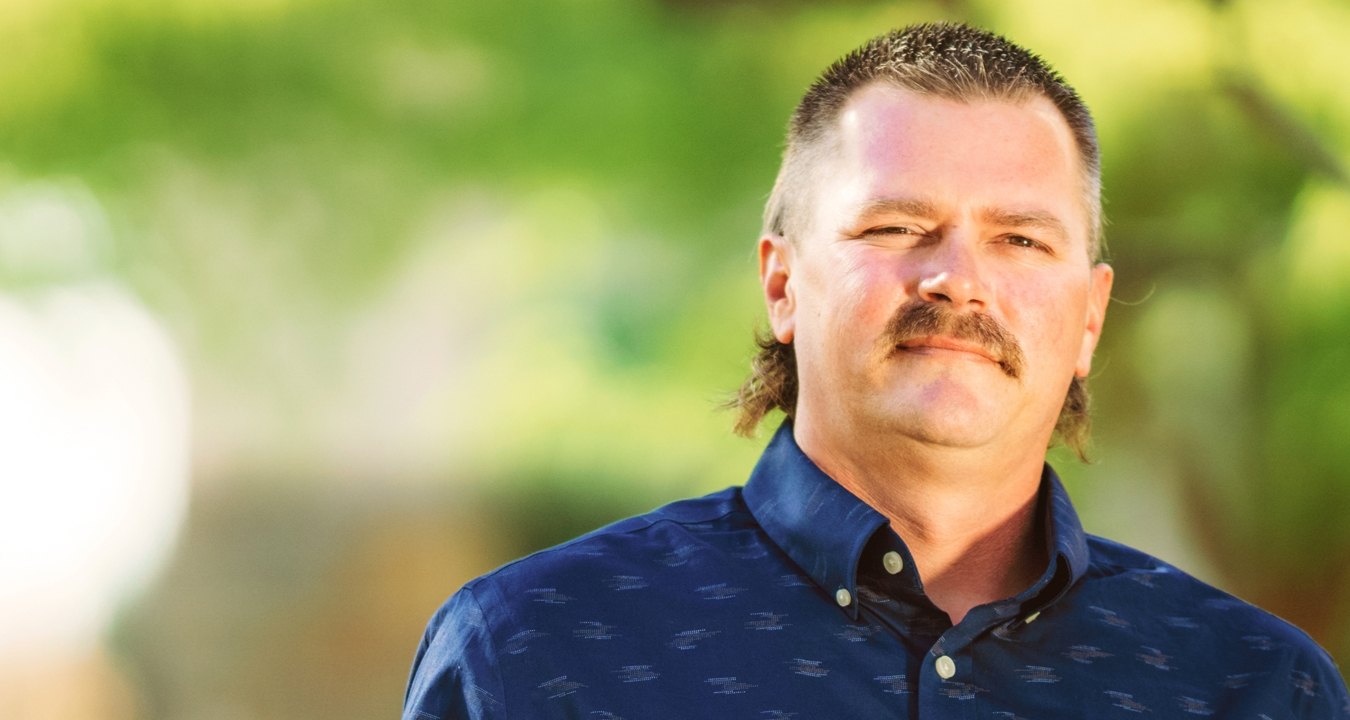 McCarthy is committed to delivering a great experience for everyone. This commitment is put into action by McCarthy people across the company every day.
Steve Weldon has known Allen Lusk for more than 15 years. Their friendship began as carpenters working out of the same union hall in Northern California.
And as Steve will quickly tell anyone, Allen has been making a major impact on McCarthy projects from the moment he first stepped onto a jobsite a decade ago. Probably not surprising for a person who has been swinging a hammer since he was 12.
"He lives and breathes McCarthy every day," said Steve, a McCarthy Northern Pacific Region senior superintendent.
Allen began his McCarthy career as a carpenter, later moving up to general foreman. He currently is an assistant superintendent working on the New Modesto Courthouse project.
The way Allen sees it, he's just doing a job he fell in love with long ago working for his dad, also a general contractor.
"What has always given me pride is looking back at the end of the day and seeing what we've accomplished," Allen said. "To this day, that really excites me."
Allen is somebody willing to take on the toughest challenges, solve problems and get things done the right way.
"Everybody who works with him sees what the team here knows: he's a rock star," Steve said. "He gets it done, and everybody really likes working with him. I wish I could clone him, I really do."
While working for numerous contractors before joining McCarthy, Allen quickly noticed something special about the one with the familiar red bar logo.
"Safety — hands down — is what sold me on McCarthy," Allen said. "I've worked for 10 other contractors, and I'd never had anybody tell me to slow down, think about what you're doing, stay focused. McCarthy team members asked if we were taking the safest route, made me stand back a lot more and look at things in a bigger picture. That got my attention in a hurry."
Learn more about our commitment to safety and training. 
So much so that he kept calling McCarthy back until he got the answer he really wanted.
"I always wanted to come back to McCarthy," he said. "I bugged them once a week for probably a month and they finally put me back on. The rest is history. I'm honestly glad— because I never wanted to work for anybody else."
How does Allen assess the work done by McCarthy crews?
"We care about our clients — and I really appreciate that as a person who came from the field," he said. "McCarthy also cares about the individual going to work and about their families. I respect that a lot — and I've never worked for another contractor that even came close."
McCarthy Company Culture: There's Nothing Like It
Starting out as a carpenter before later moving to a salaried position as assistant superintendent has given Allen a broader perspective. It's something he will never take for granted. He firmly believes McCarthy culture is the biggest differentiator when it comes to attracting the best builders in the business.
"I've always loved McCarthy and am excited to get up and come to work on any of our projects," Allen said. "Seeing how much McCarthy appreciated what the craft workforce does … now that I'm in this position I can help keep our craft professionals motivated, to know it's possible to develop their careers further. As long as you have your heart in it and you're willing to learn and ask questions, the sky's the limit. McCarthy's a great example of that for sure. Look at me."