Insights
Meet M
c

Carthy at the Airport Planning, Design & Construction Symposium
Join McCarthy in booth #319 
March 1-3, 2023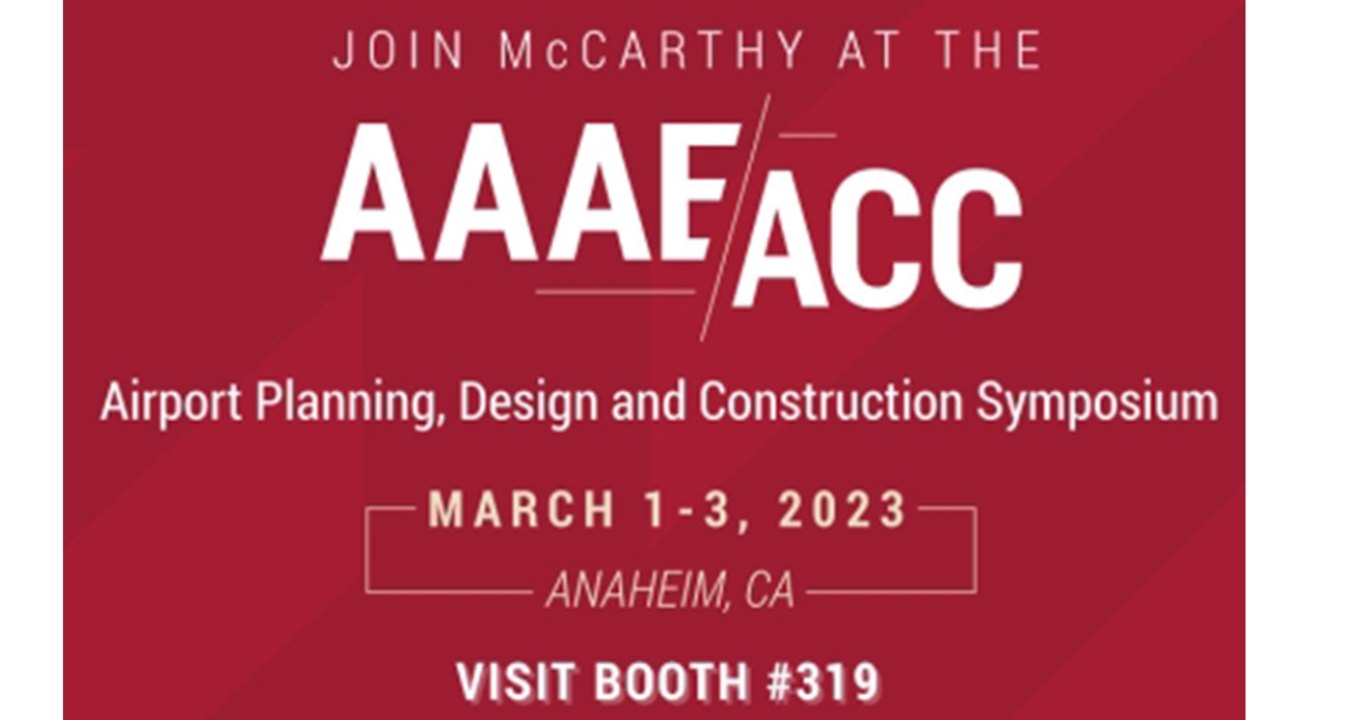 2023 Airport Planning, Design and Construction Symposium
Meet McCarthy's aviation experts and learn how we can help streamline the design and construction of your next aviation project. With more than 40 airport construction projects totaling more than $2 billion on our resume, McCarthy has developed an outstanding reputation for meeting and exceeding airlines' and airports' expectations – no matter the challenge.
Learn more about McCarthy's aviation experience.
Symposium Presentations
How to Effectively Budget and Estimate Costs in Times of Escalating Inflation and Supply Chain Issues
Thursday Mar. 2 | 10:15-11:30 a.m. PST
Runaway inflation and supply chain issues are complicating the delivery of aviation infrastructure projects worldwide. As a result, cost and schedule certainty is a challenge. McCarthy Preconstruction Manager Gale Ward will join aviation experts from across the country to discuss how to utilize government funding to stabilize the wave, setting realistic expectations for cost and schedule, ideas about thinking differently under the changing environment, and tips for developing an escalation defense plan for your project.
REGISTER for the conference now and learn about the latest developments affecting the aviation industry.
Can't make it to the Symposium? Connect with a McCarthy representative today.