Insights
Scottsdale Unified School District Celebrates Completion of Rebuilt Pueblo Elementary School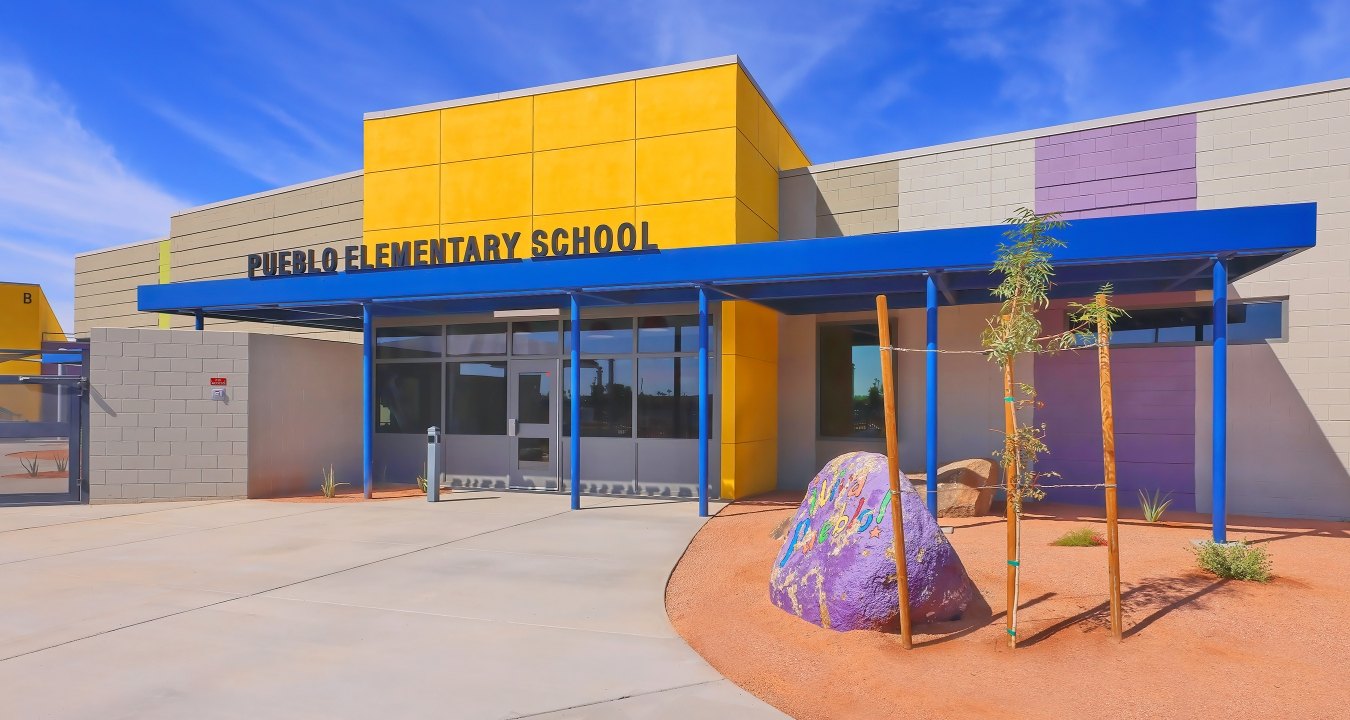 Originally constructed in 1971, the school, located at 6320 N. 82nd St. in Scottsdale, Ariz., sits on 15.6 acres and includes 56,000 square feet of new building space divided into three buildings as well as new ball fields and related amenities. The approximately $25 million project is the sixth, and final, SUSD campus to be rebuilt using a $229-million bond approved by voters in 2016.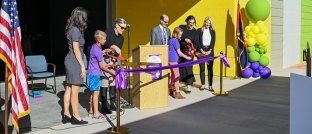 Pueblo Elementary, where SUSD's Spanish dual-language instruction program begins, is the education home of 434 pre-kindergarten through fifth-grade students. 
"The stakeholder visioning committee that guided this rebuild worked tirelessly to ensure that our new facilities reflect the essence of our program offerings and the heart of our school," said Shelley Hummon, principal of Pueblo Elementary. "The BWS and McCarthy design and construction team gave great consideration to the voice and mission of our educators, and have created a place where learning and inspiration will flourish."
The campus' three new modern buildings replace six slump block and concrete tilt-up structures and their aged-out HVAC, electrical and roofing systems.  The new administration building includes staff offices and a media center. The multipurpose building hosts fine arts classrooms as well as the cafeteria and gymnasium, and it also features a platform that opens from the interior to an exterior amphitheater. The classroom building houses all classes from pre-K to 5th grade. 
The SUSD Governing Board approved the design plan in June 2022; construction began immediately thereafter.
With aging infrastructure, campus flooding issues and challenging student drop-off/pick-up traffic, the design team, construction team and principal-appointed visioning committee made the unanimous decision to tear down the current buildings and rebuild Pueblo Elementary versus remodeling the campus to better support current needs.
"As a school of choice, the fresh, new, and modern Pueblo will strive to foster diversity, inclusiveness, connectedness, and collaborative learning. Students learn in an environment with natural light, so the thoughtful inclusion of windows creates connections and the easy access to the central courtyard provides access to another supplementary learning environment," said Sue Gray, principal with BWS Architects. "Building materials find inspiration in connections between Arizona landscapes and Latin culture.  Vibrant color are featured throughout the interior and exterior environments, integrated into a variety of patterning, textures, and materials as desired by the Visioning Committee."
The project team utilized a phased construction that allowed the school to remain operational as construction took place during the 2022-2023 school year.
"The new campus represents the culmination of intensive collaboration that began with the visioning committee coming together back in June 2021, in tandem with our design and construction team and district and school representatives," said Antonya Williams, executive vice president of McCarthy Building Companies. "Working together, this group was pivotal in developing a state-of-the-art, safe, secure learning environment that will be a point of pride for the community and district for years to come. It has been an honor for McCarthy's Education team to be part of the incredible rebuild of the Pueblo Elementary campus."
Major subcontractors on the project included RN Electric, McCarthy Plumbing, HVAC & Rough Carpentry, Sun Valley Masonry, Alignment Steel and Progressive Roofing.
About McCarthy
McCarthy Building Companies, Inc. is the oldest privately held national construction company in the country – with more than 150 years spent collaborating with partners to solve complex building challenges on behalf of its clients. With an unrelenting focus on safety and a comprehensive quality program that span all phases of every project, McCarthy utilizes industry-leading design phase and construction techniques combined with value-add technology to maximize outcomes. Repeatedly honored as a Best Place to Work and Healthiest Employer, McCarthy is ranked the 8th largest domestic builder (Engineering News-Record, May 2022). With approximately 3,700 salaried employees and craft professionals, the firm has offices in St. Louis, Atlanta; Collinsville, Ill.; Kansas City, Kan.; Omaha, Neb.; Phoenix; Las Vegas; Denver; Dallas, Houston; and San Diego, Newport Beach, Los Angeles; San Francisco, San Jose and Sacramento, Calif. McCarthy is 100% employee owned. More information about the company is available online at www.mccarthy.com or by following the company on Facebook, Twitter, LinkedIn and Instagram. 
About BWS
In business since 1992, BWS Architects is a firm of Twenty-Five, including ten registered architects, and has sustained an Arizona state-wide practice built on a foundation on public service projects. A Certified Woman Owned Small Business with offices in Phoenix and Tucson, our firm specializes in designing community-enriching projects; our passion is igniting creativity in the spaces where people learn, lead, and discover through timeless, responsive, and beautiful design. We believe that every space should emulate the vision and priorities to enhance the community in which it serves. Teamwork, collaboration, and longevity have been fundamental to the success of BWS Architects. Our firm provides Professional Architectural & Engineering Assessment, Planning, Design & Construction Services for Educational Environments:  Early Learning, PreK, K-12, Community Colleges and Universities, Healthcare, Administrative, Office, Libraries, Governmental/Municipal, Recreation, and Sustainable Design.  Our services include Master Planning, Studies, Programming, New Construction Designs, Renovations, Expansions, and Improvements. 
About the Scottsdale Unified School District
With more than 21,000 students in 30 schools, the Scottsdale Unified School District (SUSD) has been a premier choice for pre-kindergarten through grade 12 public education for 127 years. Located northeast of metropolitan Phoenix, the District serves the educational needs of students and families in Phoenix, Paradise Valley, Fountain Hills, Tempe and Scottsdale. A highly experienced, professionally certified teaching staff fosters a diverse and rigorous educational environment that engages all students in world-class, future-focused learning. Offering gifted learning, special education, career and technical education, and a variety of athletics, arts and enrichment programs and clubs, SUSD provides the rich environment today's students need to explore their interests, develop important social skills and grow into tomorrow's leaders. For more information, visit www.susd.org and follow along on social media: Facebook: @ScottsdaleUSD, Twitter: @ScottsdaleUSD, Instagram: @ScottsdaleUnifiedSD, LinkedIn and YouTube.