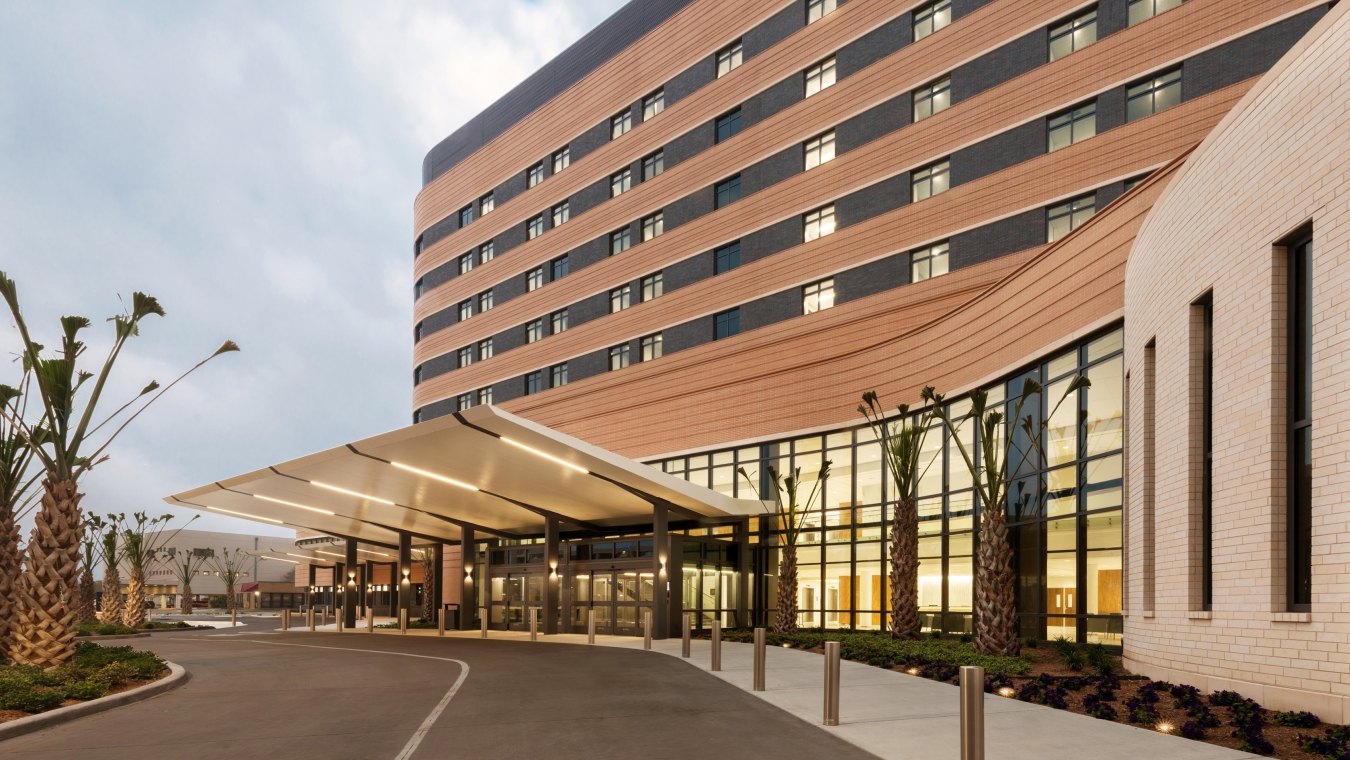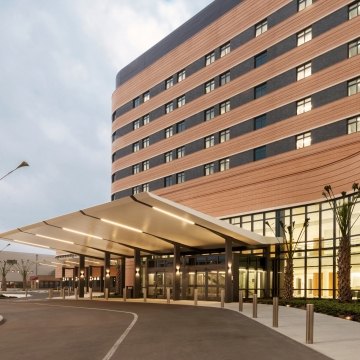 Our Work
CHRISTUS Spohn Health System
Corpus Christi, TX
Project Stats
Client
Christus Spohn Health System
Markets
The CHRISTUS Spohn Health System Master Facility Plan included more than 1 million square feet of demolition, 400,00 square feet of new construction and 160,000 square feet of renovations at the Shoreline and Memorial CHRISTUS Spohn campuses. The project included constructing the 43,000-square-foot Dr. Hector P. Garcia Memorial Family Health Center and building the new 395,501-square-foot, 10-story patient tower at the Shoreline campus, as well as a new 23,000-square-foot central utility plant to serve the hospital. The Master Facility plan was finished six months ahead of schedule.
The new patient tower was under construction when Hurricane Harvey made landfall in August 2017, carrying damaging winds and dropping more than 50 inches of rain in the area. Throughout the hurricane, a small McCarthy team stayed onsite and slept in the hospital to secure the project and to assist the hospital in as many ways as possible while dealing with the storm's effects. Despite the historic damage caused by the hurricane, McCarthy never requested an extension and ultimately finished the tower 41 days ahead of schedule.
The patient tower consists of a new expanded state-of-the-art emergency department and Level Two Trauma Center – the only one in a 12-county area – including four ultramodern trauma bays, imagining facilities, 200 new patient rooms, endoscopy suite, full dietary services, graduate residency spaces, with other clinical and procedural departments. McCarthy also renovated the hospital's East Wing and added new administrative, public, diagnostic, support services and information technology spaces.
Months of planning, testing and construction verifications were conducted by the project team to prepare the new tower for the Texas Department of Health inspection. McCarthy and its trade partners conducted multiple pre-testing scenarios to ensure all testing would be accepted. In addition, one last round of visual inspections was conducted to ensure there would be no issues discovered during the final inspection. Through all this preparation, the inspection process was efficient and effective.
6 Months

Ahead of Schedule

1 Million

Square Feet of Demolition

400,000

Square Feet of New Construction

ZERO

Lost Time Incident Rate
The Dr. Hector P. Garcia Memorial Family Health Center, located on the ground of CHRISTUS Spohn Hospital Corpus Christi – Memorial, serves as a medical home for thousands of South Texas families on nights and weekends. The facility includes a chapel, patient rooms, pharmacy and waiting areas, lab rooms, x-ray and ultrasound rooms, reception, classrooms, offices and a courtyard.
The Dr. Hector P. Garcia Memorial Family Health Center was completed with approximately 140,000 total project labor-hours and zero recordable or lost time injuries. McCarthy employed many small local trade contractor firms and worked with them to enhance their safe work procedures and create a safety culture that sent all employees home safely every night.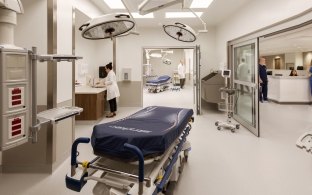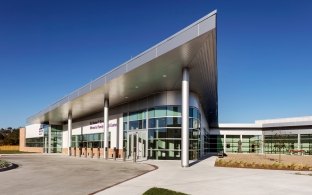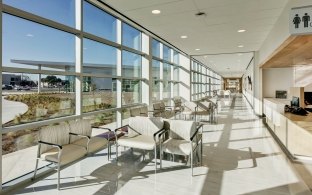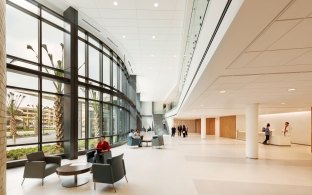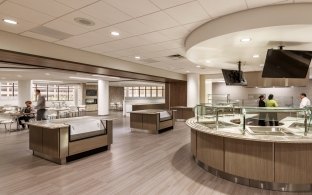 Engineers
CCRD Partners
WSP
Datum Engineering, Inc., Structural Engineer 
Urban Engineering, Civil Engineer 
Trade Partners
AH Beck, Foundation & Earthwork 
Brandt Companies, MEP