Insights
Leveraging the Power of Self-Perform
Five ways self-perform improves every project, every time.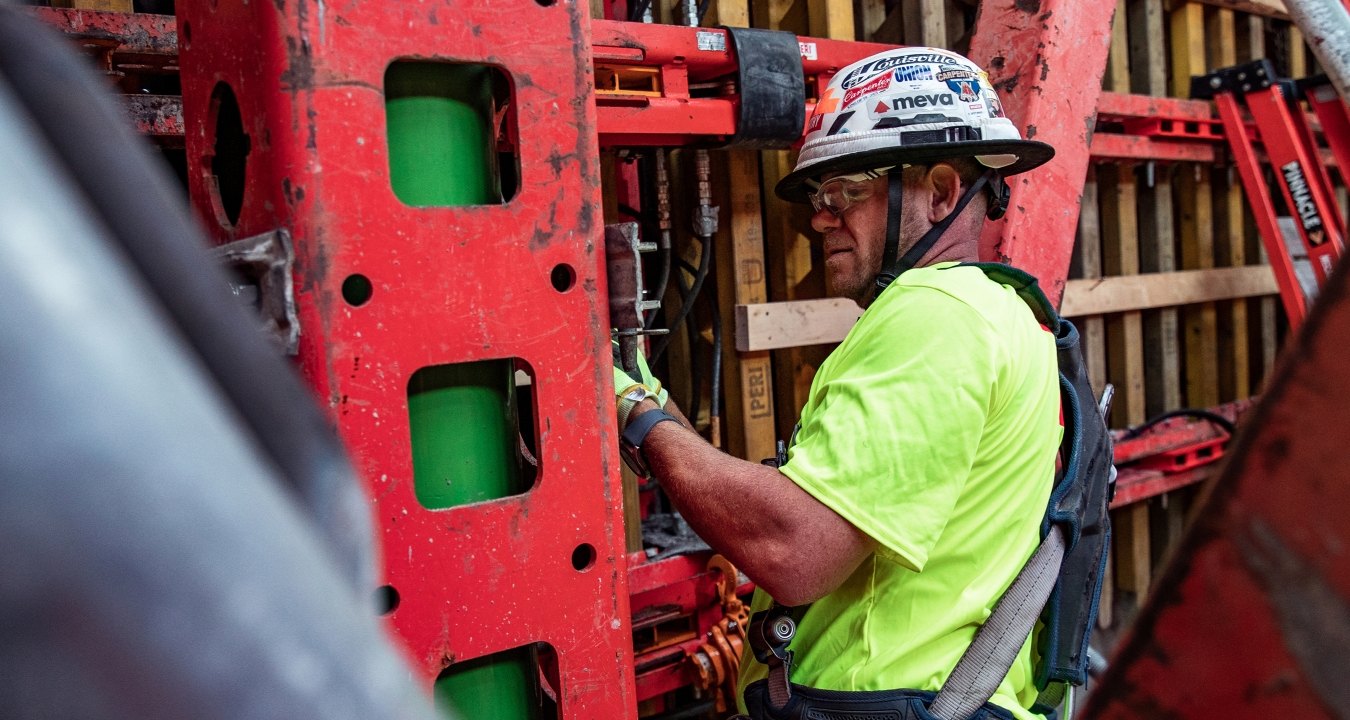 Owners expect unique solutions to the many challenges of today's complex and complicated building environment. By partnering with a builder that offers self-perform capabilities, they can receive a wide variety of benefits and be more certain their partner will deliver the results they expect.
What is self-perform?
When a builder self-performs, it adds value to a project by using in-house skilled labor and equipment for critical construction activities such as concrete, electrical, plumbing, framing and carpentry.
In the current high-volume building environment, and in areas where our highly valued trade partners are stretched to their limits, some builders also use self-perform to ensure that the work not only gets done, but that their focus on things like safety, quality, budget and schedule are maintained.
Make no mistake — skilled trade partners are still critical and highly valued on virtually every project, and you want a partner that builds strong relationships and works with the best trade partners in the business. With the knowledge and experience gained through years of self-performing work, a good builder can manage trade partners more effectively for the benefit of all. Even when not self-performing, the fact that your builder knows how to do the work, not just manage it, improves communication with trade partners and, ultimately, the quality of the entire project.
Why are some commercial builders committed to self-perform?
A commitment to self-perform not only benefits owners in time and cost savings, but also helps address one of the greatest challenges facing the construction industry today: the craft labor shortage. When a builder performs certain activities with its own experienced crews, owners are no longer at the mercy of fluctuations in the labor market.
In some cases, contractors self-perform as much as 80 percent of their work in specific markets. For example, McCarthy often does turnkey work on parking garages — from site work to electrical installation, piles and cast-in-place concrete. The many years spent working as a team on projects with similar challenges sets the stage for high-quality work done right the first time.
Five advantages of self-perform
It's one thing to know how to manage trade partners — but quite another to know how to build projects yourself. Here are five primary advantages to owners:
Greater safety: Safety should be every contractor's No. 1 priority, and it's even more important on active jobsites like hospitals or college campuses. Self-performing builders understand which parts of the building process can increase risk and cause lengthy delays — making their jobsites inherently safer and outcomes more certain. At McCarthy, we nurture a company-wide culture of safety and start every day on the jobsite with a focus on safety planning. It's one of the many reasons we've been recognized as the safest large contractor in America.

At the Atlanta Hartsfield-Jackson International Airport, more than 250,000 passengers pass safely through our jobsite every day. A deep knowledge of the building process and the informed collaboration, planning and decision-making that come with it enhance safety and outcomes for all.
 
Greater efficiency: Partnering with a builder that self-performs is one of the best ways to minimize schedule delays and maximize the certainty every owner is seeking. Many projects often require simultaneous execution of complicated construction techniques and equipment installation. At many healthcare facilities, McCarthy often performs numerous work packages including structural concrete, plumbing, other piping and installation of mechanical and medical equipment. Complex construction of this nature requires extraordinary coordination. Experienced self-performing builders can plan and execute the work themselves while executing greater control over the entire process from planning to budgeting and scheduling to completing the project on time. 
 
Early and continuous cost certainty: Self-performing builders have the in-house expertise to estimate costs more accurately and provide the certainty owners want. Knowing how to build isn't valuable on the jobsite alone. During the preconstruction phase, these builders can work closely with their design partners to determine project constructability based on budget parameters, then can recommend adjustments as needed. Once construction is underway, self-perform builders can work with their in-house talent or better manage trade partners to help keep the project on schedule and minimize the potential for delays and cost overruns
 
Higher quality: With so many experts on the ground at the same time, it's easier to control the quality of craftsmanship. When there's an issue on the jobsite, self-performing builders know how to solve it themselves. They also know how to work with their trade partners to plan and deliver exact results.

Consider research facilities and hospitals, which often require very intricate and accurate building. Owners of these facilities benefit immensely from the planning, care and precision only a self-performing builder can deliver. When McCarthy built Arizona State University's award-winning Biodesign Institute C Research Building, we delivered 18 concrete mockups to ensure we not only achieved design specifications, but met or exceeded the owner's expectations and our own quality standards. Self-performing builders with that level of knowledge, self-reliance and dedication to quality give owners even more certainty around project outcomes.
 
Certainty: Because of the complexity and amount of time it takes to complete large construction projects, schedule and budget are always top of mind. Clients simply can't plan to bring in employees, host events, take on new patients or start a new school year without being sure of when the doors can open — and how much it will cost. By increasing control of the schedule and managing costs appropriately, self-performing some of the work can help provide a level of certainty that gives clients the confidence they need to plan their ribbon cutting — on time and within their budget. 
Self-perform makes a difference
Perhaps the greatest benefit of self-performance is creating a culture of builders. The best builders empower employees to work as members of high-performing teams to execute jobs at the highest level. This approach enhances collaboration throughout the project. Communication is always clearer and more effective when your team is already on the same page.
Builders that self-perform are also making a difference in our industry. Beyond the benefits to owners, creating a culture of self-performing builders helps address America's critical craft labor shortage. At the same time, we're teaching talented and motivated individuals a valuable, well-paid skill they will have for life. For those who don't plan to attend college, or who hope to avoid tens of thousands of dollars in student loans, we can demonstrate how rewarding a career in the trades can truly be. It's good for them, owners, trade partners and for the construction industry as a whole.
###
About the Author
Joe Jouvenal currently serves as Chief Administrative Officer. He began his career with McCarthy in 1998 as a project engineer and has held multiple field and leadership positions including project manager and project director. In 2012 he joined the Dallas office as vice president of operations and was promoted to senior vice president in 2016, executive vice president in 2018, and ultimately regional president in 2019. In these roles he led management and operations while assisting with preconstruction strategy. He was instrumental in helping position McCarthy as a builder of choice for complex aviation, healthcare, and education projects. Joe holds a Bachelor of Science in civil engineering from Virginia Polytechnic Institute and State University.