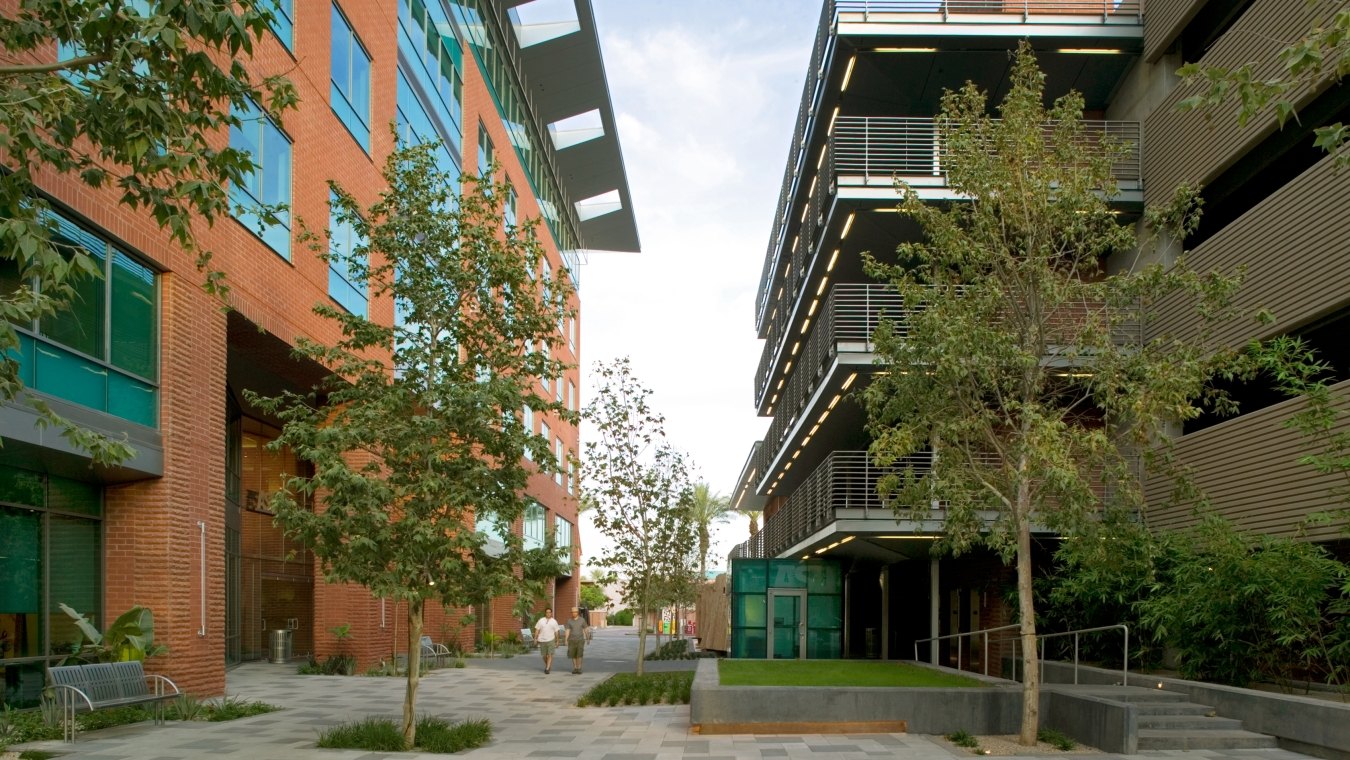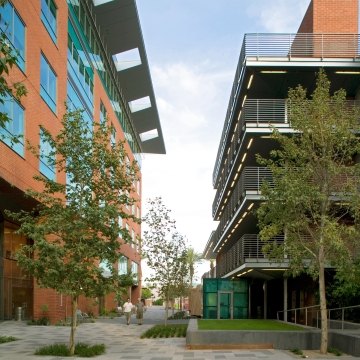 Our Work
ASU Fulton Center
Phoenix, AZ
Project Stats
Client
Arizona State University
Markets
Located on Arizona State University's Tempe campus, the Fulton Center new headquarters for the ASU Foundation project included a six-story 140,000-square-foot office building; a 1,200-space parking structure; and a two-story, 15,000-square-foot retail component. The Foundation uses nearly 46,000-square-feet of the office building to consolidate its business operations and staff. Approximately 90,000-square-feet is leased to ASU, providing the university with much needed on-campus office space, and reducing the need for off-campus leasing. 
The building's completion in 2005 coincided with the 50th anniversary of the Foundation and celebrated 50 years of community support for ASU. A signature facility for both the Foundation and ASU, the highly visible, visitor-friendly Foundation building has become the community's gateway to the ASU campus.  
McCarthy sought LEED certification for the building from the United States Green Building Council. Green measures implemented in the ASU Foundation Building project included: shading roof projection, use of opaque glazing, use of frosted glass to reduce heat gain, locating near mass transit system, storm water and on-site retention, CO2 monitoring to improve indoor air quality, sub-grade parking, bicycle lockers, and use of healthy, nontoxic materials. 

Kristine Newman
Chief Financial Officer
3400 N. Central Expressway, Suite 500
Dallas, TX 75080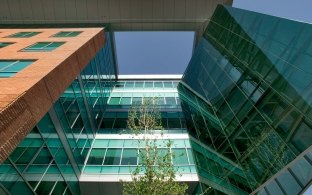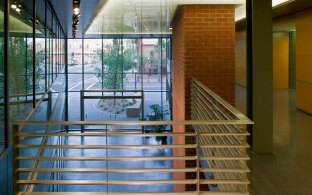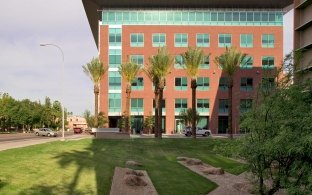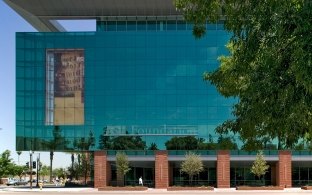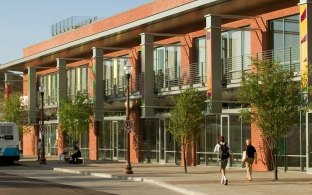 Awards and Recognition
LEED Certified

1200-CAR PARKING STRUCTURE 

1 LEVEL BELOW-GRADE 

4 LEVELS ABOVE-GRADE